About the Current Stellfox Season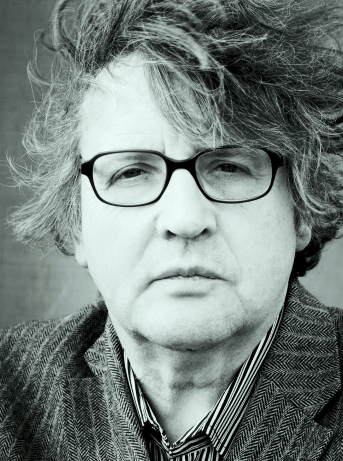 Pulitzer Prize winning poet and musician Paul Muldoon is the recipient of Dickinson's 2013-14 Harold and Ethel L. Stellfox Visiting Scholars and Writers Award.
The year of Muldoon's residency is punctuated by a lecture and award ceremony, a theatrical production and two major musical performances. Each relates to Muldoon's life and work and/or to that of the poet's longtime friend and mentor, Seamus Heaney, who was named the 2013-14 Stellfox recipient before his sudden death last fall. A related theatrical production will come to the Dickinson stage in April.
Related events in 2013-14
Anything Can Happen (November). An oratorio co-written by Heaney and composer Mohammed Fairouz, performed by students. Fairouz spoke of his collaborations with Heaney during a weeklong musical residency that included workshops and visits to writing, language and music classes.
Stellfox Concert (April 1). The Dickinson College Choir and Orchestra present a work composed by Associate Professor of Music Robert Pound that sets excerpts of Muldoon's and Heaney's poetry to music.
Stellfox Lecture and Award Ceremony (April 2).
Sophocles' The Burial at Thebes (April 11-15). A production of Heaney's translation of the classic Greek drama.
About Paul Muldoon
Paul Muldoon was named by The Times Literary Supplement as "the most significant English-language poet born since the Second World War." His collections include Moy Sand and Gravel (2002), for which he won the Pulitzer Prize; The Annals of Chile (1994), which garnered the T.S. Eliot Award; and New Selected Poems (1996), which earned the Irish Times Literature Prize. Muldoon was awarded a Guggenheim Fellowship (1990), the Griffin International Prize for Excellence in Poetry (2003) and the European Prize for Poetry (2006).
The celebrated poet also is a musician-lyricist who has collaborated with an array of musicians, most notably with rock icon Warren Zevon.
Learn more about upcoming arts events via the Calendar of Arts