Institutional Awards
Child Care Consultants, Inc./Pennsylvania Department of Human Services, Office of Child Development and Early Learning - Education and Retention Award. $38,025. (Regina VanKirk, Children's Center) This funding, which will be administered by Child Care Consultants, Inc., will support staff-specific awards for highly qualified teaching staff.
Donald B. and Dorothy L. Stabler Foundation, $460,000. This grant is a supplement to our existing Donald B. and Dorothy L. Stabler Scholarship Fund to provide additional tuition assistance to worthy students to support their pursuit of a Dickinson College undergraduate education.
International Writing Center Association, $1000. (Noreen Lape, Writing Center). Internationalizing the Writing Center: Developing a Multilingual Writing Center (under advance contract with Utah State University Press) examines a new model for writing centers – one that focuses on foreign language writing tutoring. The book explores the politics of English-medium writing centers in a globalized world, provides a rationale for an MWC, suggests strategies for collaborating with faculty to administer an MWC, and details how tutor training differs when the center is multilingual as opposed to monolingual. Because the project draws on interviews and session transcripts, the grant will fund the services of a professional transcriber.

Partnership for Better Health. $3,500. (Joyce Bylander, Student Life). The CONNECT/CALC Collaboration between Dickinson College and Carlisle Arts Learning Center is a four-week summer program that is targeted at enriching the lives of at-risk teens.

National Science Foundation Advancing Informal STEM Learning (AISL) program. $40,000. (Julie Vastine, ALLARM). "Streamlining Embedded Assessment (EA) to Understand Citizen Scientists' Skill Gains." ALLARM will serve as a partner/participant in this project with University of Maryland Center for Environmental Science (UMD-Frostburg). The Streamlining EA project will apply the new knowledge and tools developed through our UMD's Pathways project to study effective and efficient ways to develop EAs in order to catalyze our understanding of the impact that Citizen Scientists' CS) projects have on volunteers' inquiry learning. Our research questions are: a) What processes are useful for developing broadly applicable EA methods or measures, and b) what can we learn about gains in participant skills when CS organizations use EA.
Faculty Awards
University of Maryland, Nathan and Jeanette Miller Center for Historical Studies and the University of Maryland Libraries' Gordon W. Prange Collection - 2017-2018 Twentieth-Century Japan Research Award. $1,500. (Evan Young, History) "Health and Home in Occupation-Era Japan: Women's Magazines and Domestic Medical Care"
The Gladys Krieble Delmas Foundation. $7,316. (Peter Schadler, Religion) "Inclusion and Exclusion in the Late Antique and Early Medieval Mediterranean" The goal of this project is to bring together 12-15 international scholars for a two-day workshop in which pre-circulated papers will be presented and discussed by the scholars on the topic of Inclusion and Exclusion in the Late Antique and Early Medieval Mediterranean, 400-800 CE. These scholars work in different fields of the humanities, but principally History, Religious Studies, Languages and Literature, Art History, Judaic Studies, and Sociology. The workshop is the second of a two-part series, the first having taken place in Israel in November 2016 at Ben-Gurion University of the Negev, and hosted by the Center for the Study of Conversion and Inter-Religious Encounters. The papers from the first workshop are currently being prepared for publication by Brepols, a premier international publisher in the humanities based in Belgium, which is publishing the proposed two-volume work. Most of the scholars attending this workshop will be junior scholars, with two senior scholars in the field who will present longer papers in a public setting to the community at Dickinson College. This multi-disciplinary undertaking will entail collaboration intended to foster relationships across traditional lines of expertise and include methodologies from the range of disciplines highlighted above. The workshop will serve as a venue to improve the pre-circulated papers, refining them to become part of the two-volume publication. Twelve abstracts have been selected for the workshop from a call for papers that was issued for both workshops in the spring of 2016.

Highmark Inc., $5,711. (Chuck Zwemer, Biology, John Haiduck, ROTC). "An emergency response initiative: Improving survival in intentional mass casualty and active shooter events." In this project faculty EMTs will conduct training for DPS and Carlisle PD first responders, the Dickinson Community and general public in innovative and effective new methods of bleeding control learned by the US military and other agencies involved in the war against terrorism since 2001. Funding will support an instructor training kit (reusable) and individual specialized first aid kits. Dickinson is providing partial support for the project.

FACE Foundation - Tournées Film Festival. $2,200. (Adeline Soldin and Lucile Duperron, French and Francophone Studies) Tournées Film Festival is made possible with the support of the Cultural Services of the French Embassy in the U.S., the Centre National du Cinéma et de l'Image Animée (CNC), the French American Cultural Fund, Florence Gould Foundation and Highbrow Entertainment.

The Adams County Foundation, $800. Asuncion Arnedo (Spanish & Portuguese) "Migrant Farm Labor Health Outreach - Upper Adams County." Funds will be used to purchase and distribute over-the-counter health items e.g. toothpaste, muscle-soothing ointments and ibuprofen, to migrant farmer workers working in the Upper Adams county area.
U.S. Geological Survey. $36,995. (Scott Boback, Biology) "Analysis and reporting of existing data on low-density detection of Brown Treesnakes on Guam" Control of invasive brown treesnakes (BTS) on Guam via toxicants and/or traps offers the possibility of greatly suppressing snake populations at landscape scales. Visual encounter surveys provide a validated means of assessing the efficacy of population reduction. However, true eradication depends on removing the last few individuals, and it is therefore important to understand whether behaviors of BTS change as population densities decrease markedly. If we can understand how BTS use the forest at these low densities we have the potential of adjusting search efforts to improve the likelihood of detecting animals accidentally introduced to neighboring islands. This project was designed to better understand spatial ecology and detection of BTS in the Habitat Management Unit (HMU) on Andersen Air Force Base. The HMU had a depressed snake density at the time due to repeated aerial deliveries of snake toxicants during 2014-2015. Twenty BTS were implanted with radiotransmitters and were located four nights per week by trained personnel from Dickinson College. While these snakes were being tracked to determine their precise locations, USGS biologists conducted simultaneous visual encounter surveys in the HMU. Snake locations were documented using standard microhabitat and environmental variables. The goals of the current project are two-fold. First, we aim to describe how BTS behave at low densities in terms of movement and habitat selection. Second, we will compare locations of radiotransmitter-implanted snakes versus those encountered during the visual searches and describe any differences. The results of these analyses will allow us to refine visual searching strategies to improve detection of BTS at low densities. This material is based upon work supported by the U.S. Geological Survey under Grant/Cooperative Agreement No. G17AC00283.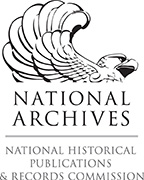 NARA - National Historical Publications and Records Commission Program. $76,249. (Susan Rose, Sociology; James Gerencser,). "Carlisle Indian School Digital Resource Center - Interrogating and Reclaiming History from Multiple Perspectives." This project has three goals: 1) make information and primary documents related to the Carlisle Indian School (CIS) easily and freely accessible, 2) work with "citizen archivists" to create an interactive site to which descendants of the CIS students can contribute their own documents, photos, oral histories, and commentaries; and 3) offer productive ways for the history and legacy of Indian boarding schools to be confronted, discussed, and taught. The Carlisle Indian School is a major site of memory for all Indian nations and those interested in the history of American education. To achieve the above goals we will: a) convene a Teacher's Institute in summer 2017 in Carlisle with specialists in American Indian education, and participants (12 secondary educators) to develop lesson plans that use the CSDRC and other local resources. These plans can then be used in native and non-native classrooms and community centers/libraries around the country; b.) we will also develop curricular toolkits that will contain photographs of CIS students, historical materials from the School, and other materials useful to engaging their students. These kits will be distributed during the next project phase and to educators upon request through CSDRC; c) W will conduct workshops during the academic year 2017-2018, in five regions across the nation to train teachers to use the materials recently developed, and engage their students to use and contribute to the CSDRC. The criteria for selecting these particular Nations and places include: communities who sent the significant numbers of children to Carlisle; interest of these communities in collaboration; and geographic diversity.
Student Awards