Events and Guests During the 2013/2014 Academic Year
On Cars and Girls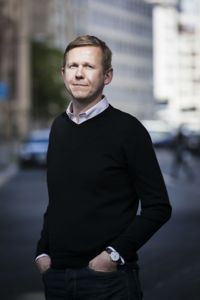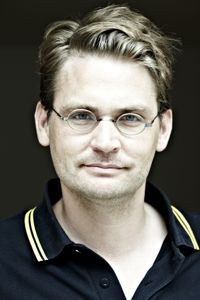 Tobias Rüther, Editor of the Frankfurter Allegemeine Sonntagszeitung, and Robert Koall, Head Dramatic Adviser of Staatsschauspiel Dresden, presented a lecture on April 24th about their new stage production. The piece is an adaptation of the German novel Tschick, by Wolfgang Herrndorf, which explores the value of friendship during travel.
Germans? They Just Wanna Play!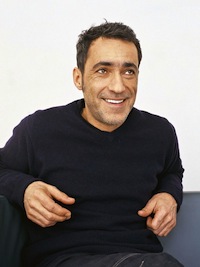 Jürgen Kuttner is a director, actor, performer, and radio host who will be visiting Dickinson on April 3rd for a video-snippets speech performance. Ever wonder how to translate Black Sabbath into German? Kuttner will tell you as he explains the world, and the Germans.
The German Soul: Public Reading by Author Thea Dorn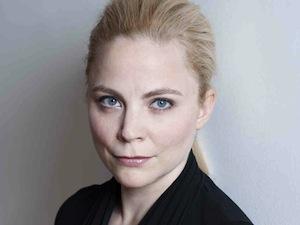 Acclaimed German author Thea Dorn presented her book Die deustche Seele at a public reading on September 19. Dorn writes crime and fiction novels for which she has won several awards. She currently is a host of the television show Literatur im Foyer, where she presents new novels and speaks with other writers.
Faust in the Box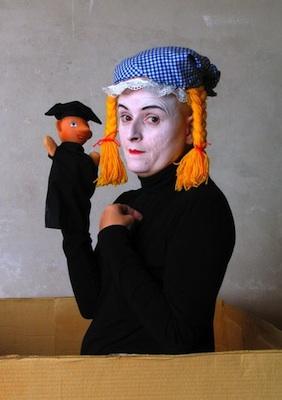 Bridge Markland is a German performer who uses dance, theater, cabaret, and performance to exhibit role play and transformation. During her four-day stay on campus, she will host a public performance of her one-woman show, "Faust in the Box," in Anita Tuvin Schlechter Auditorium on October 30. Using intense physicality, she performs high speed gender-bending transformations between Mephisto, Faust, and Gretchen, using hand puppets as her counterparts. She is accompanied by a sound collage juxtaposing the texts of this most renowned of German dramas with popular music ranging from The Rolling Stones, Rammstein, Robbie Williams, Metallica, Pink, Elvis, Madonna, Led Zeppelin, to Depeche Mode, Placebo etc. This "Faust" interpretation is not a parody, but a contemporary approach to a classic. At the same time it presents parallels between different streams of popular culture. Be amazed at how much the lyrics of a pop song have in common with a classical play.
Photo: Dirk Holtkamp Endemann