Spanish majors wishing to graduate with honors in the Department of Spanish & Portuguese should speak with the Department Chair during the fall semester of the senior year. Honors will be awarded to students who successfully complete a significant scholarly essay (normally thirty to fifty pages in length) and defend the work during an oral examination given by a committee of departmental faculty. This project should be completed in close collaboration with a department faculty member and cannot be undertaken before fulfillment of the senior seminar requirement. Essays completed for the senior seminar or another advanced course will often be the starting point for the honors project.
Requirements for Departmental Honors
Student Achievements
Katherine Leibel, 2012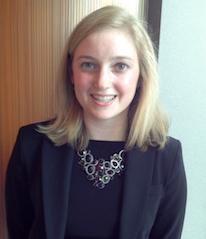 2012 graduate Katherine Leibel presented her honors thesis project, "Cura te ipsum: La mala ciencia del autodiagnóstico en dos textos del Siglo de Oro" at the tenth annual Pennsylvania Medical Humanities Consortium Meeting, May 15-16, 2012 in Pittsburgh. Katherine's research focused on two seventeenth-century Spanish works, Pedro Calderón de la Barca's El médico de su honra and the intercalated novela "El curioso impertinente" from Miguel de Cervantes's Don Quijote. Her thesis was that the protagonists of both of these works attempt to resolve their problems of honor through a process of empirical observation and clinical method. This process ultimately fails, however, due to the distortion in judgement caused by the protagonists' own illnesses.