Dmitri Pigrov at Dickinson
Renowned Russian conceptualist writer and artist Dmitri Alexandrovich Prigov visited Dickinson College in February 2004 for the multimedia poetry performance.
His appearances at Dickinson College included a reading from his collection "Fifty Drops of Blood," which was accompanied by a visual presentation of artwork, and other poems. Watch his performance at Dickinson: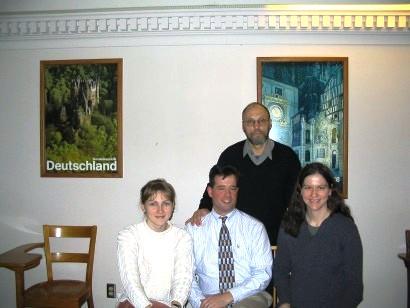 D.A. Prigov with the Russian Department faculty.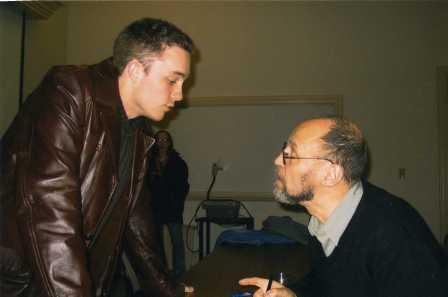 Lucas Stratton'04 is taking autograph from D.A. Prigov.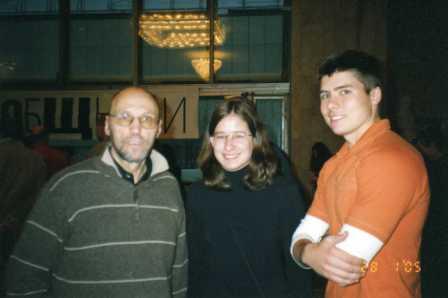 Amy Wilson'06 and Nathan Fry'06 had the opportunity
to meet Dmitri Prigov while studying abroad
in Moscow at Central Artist's House at Krymskiy Val.