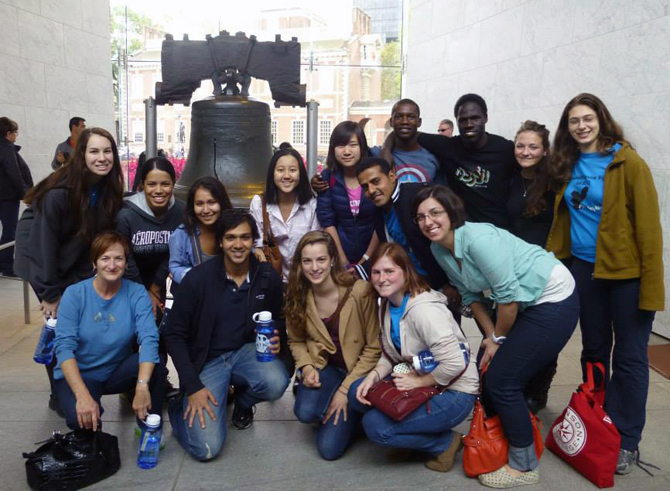 Want to explore big questions, learn more about others' religions, or connect with your own faith community? The Office of Religious Life at Dickinson College provides support for students coming from all backgrounds. The Office has three main objectives:
Create opportunities for exploring meaning and purpose
The Office of Religious Life aims to give all students, whether or not they are religious, an opportunity to explore life's bigger questions. The Office provides programming for meaningful discussion about existential, moral, spiritual, and other topics. The Office also provides meditative opportunities, which allow participants to more fully explore themselves. Learn more about the office's meaning-making opportunities.

Encourage interfaith cooperation and understanding
Understanding other religious traditions is essential to a supportive campus experience. The Office of Religious Life aims to increase religious literacy on campus and to promote cooperation between students from various backgrounds. Learn more about interfaith opportunities at Dickinson.

Support students from all religious backgrounds
Students at Dickinson College come from many religious backgrounds. The Office of Religious Life works hard to help each student find his or her own religious community and to accommodate his or her religious needs. The Office works both with individuals and with student faith-based organizations. Learn more about how we help students and student organizations.
The Office of Religious Life plays an active role on campus to achieve these three goals. The office hopes that you will join us for programs and take advantage of our resources. To learn more about the philosophy and previous religious life programs, see the Religious Life Brochure, visit our Facebook page, and/or feel free to contact the Office.
Employment Opportunities in the Office of Religious Life: