None of the work that CSSJ does would be possible without the efforts and ideas of our amazing student staff. Meet the 2020-2021 CSSJ Student Staff below!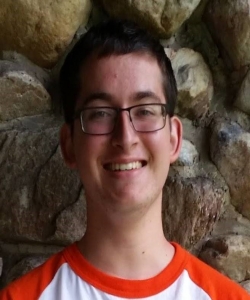 AIDEN BIRTH

Hometown: Queens, NY
Position: Pilgrimages/Service Trips Intern
Goals: Make religious/spiritual life something that all Dickinson students are aware of and that they can explore through the variety of events offered.
Other Activities on Campus: Dickinson Catholic Campus Ministry (DCCM) President, Level III Montgomery Service Leader, Interfaith House Manager, Dickinson Christian Fellowship (DCF) Member
Favorite Hobbies/Interests: Watching motorsports (particularly NASCAR, Formula One, and Indy Car), playing musical instruments (particularly the drums), exploring New York City neighborhoods, following the New York Mets (especially when they are doing well)
After-college Plans: Possibly enter a seminary for studies for the Catholic priesthood, possibly teaching high school or college (which would also likely mean graduate school), or social/charity non-profit work.



SAGUN SHARMA
Hometown: Solukhumbu, Nepal
Position: Training Coordinator Intern
Goals: Initiate respectful interfaith conversations across campus
Other activities on campus: Resident Advisor, English Writing Tutor, President of WIND (We Introduce Nations at Dickinson)
Favorite hobbies/interests: I like to read poetry and hang out with my mom.
After-college plans: Graduate school, maybe
RACHEL PRINCE
Hometown: Short Hills, NJ
Position: Student Intern
Goals: I hope to gain experience teaching in a public-school classroom before entering the realm of educational policy. Particularly, I am passionate about incorporating mindfulness and emotional intelligence into teaching. Additionally, I hope to continue pursuing art and graphic design.
Other activities on campus: Hillel, Wheel and Chain, WDCV, Delta Nu, Kappa Delta Pi
Favorite hobbies/interests: Making art, walking and exploring new places/cities, drinking and finding good coffee, listening to music
After-college plans: I will be working as an Elementary School Resident Teacher with Zeta Charters in NYC. I will serve as a teacher while pursuing a Masters in Teaching from Relay Graduate School of Education.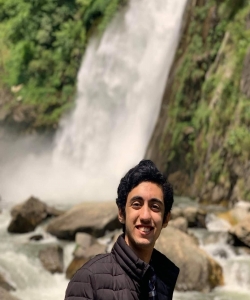 Danyal Khalil
Hometown: Islamabad, Pakistan
Position: Student Intern
Goals: Promote awareness about different faith traditions on campus.
Other activities on campus: MANdatory and Idea Fund.
Favorite hobbies/interests: Soccer, Formula One and travelling.
After-college plans: Work in Finance or Data Analytics