None of the work that CSSJ does would be possible without the efforts and ideas of our amazing student staff. Meet the 2019-20 CSSJ Student Staff below!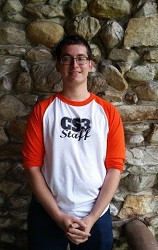 Aiden Birth

Hometown: Queens, NY
Position: Pilgrimages/Service Trips
Goals: Make religious/spiritual life something that all Dickinson students are aware of and that they can explore through the variety of events offered.
Other Activities on Campus: Dickinson Catholic Campus Ministry (DCCM) President, Level III Montgomery Service Leader, Interfaith House Manager, Dickinson Christian Fellowship (DCF) Member
Favorite Hobbies/Interests: Watching motorsports (particularly NASCAR, Formula One, and Indy Car), playing musical instruments (particularly the drums), exploring New York City neighborhoods, following the New York Mets (especially when they are doing well)
After-college Plans: Possibly enter a seminary for studies for the Catholic priesthood, possibly teaching high school or college (which would also likely mean graduate school), or social/charity non-profit work.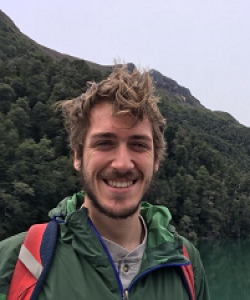 Henry Cohen
Hometown: Washington, D.C.
Position: Interfaith intern
Goals: Bring mindfulness meditation to the student body
Other activities on campus: Infernos a capella, College Farm,
Favorite hobbies/interests: Cooking, singing, playing guitar and piano, exploring consciousness
After-college plans: Work having to do with mental health and well-being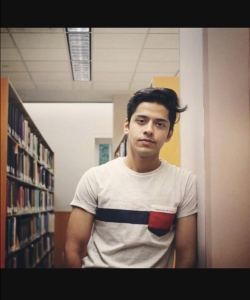 Al Raja
Hometown: Federal Capital, Pakistan
Position: Interfaith Intern
Goals: As an interfaith intern, I wish to introduce more of the Dickinson community to CS2's philosophy. I hope to encourage my fellow Dickinsonians to participate in our events in-order to engage in healthy discussion, connect with individuals from different faith backgrounds and to broaden their perspective.
Other activities: WIND Club, International Soccer Club
Favourite Hobbies: My favourite hobbies include meditation, reading, fitness and playing badminton
After college: I intend to make the best of my college education, and seek out a career that will align with my goals, ambitions and my major.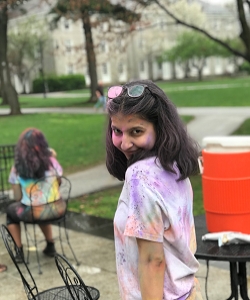 Sagun Sharma
Hometown: Solukhumbu, Nepal
Position: Training co-ordinator
Goals: Initiate respectful interfaith conversations across campus
Other activities on campus: Resident Advisor, English Writing Tutor, President of WIND (We Introduce Nations at Dickinson)
Favorite hobbies/interests: I like to read poetry and hang out with my mom.
After-college plans: Graduate school, maybe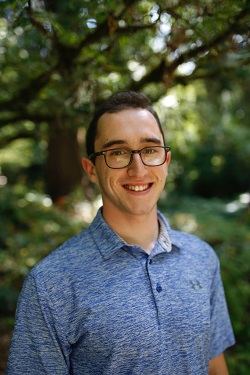 Goeffrey Cole
Hometown: Newton, MA
Position: Meaning Maker
Goals: Inspire students to engage in impactful and supportive conversations around sensitive topics or ones they have not explored.
Other activities on campus: Pincus Engagement Intern for the Asbell Center for Jewish Life
Favorite hobbies/interests: Reading, Golf, Traveling and Listening to Music
After-college plans: A year off to work and apply to law school!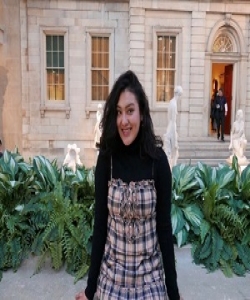 Shantel Hernadez
Hometown: Bronx, NY
Position: Social Justice intern
Goals: To be able to transmit the intersection of spirituality and social justice which is where change unfolds. There is an alignment of our inner and outer lives. A person's spiritual beliefs may give them hope or confidence for the future.A person's spiritual beliefs might give them a sense of belonging or connection to the community-Dickinson.
Other activities: Latina Discussion Group Facilitator, Wheel and Chain, YWCA storyteller tutor
Favorite Hobbies: Listen to music, learn/read about other cultures, walk around NYC with my sister.
After college: Take a year off and then apply for grad school.