Office Staff
Below is a listing of the staff in the Center for Service, Spirituality and Social Justice, as well as our religious affiliates. None of our work, however, would be possible without the dedicated efforts and clever ideas of our incredible student staff.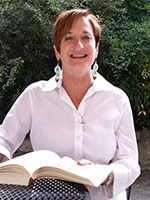 Donna Hughes
Director
Email: hughesdo@dickinson.edu
Phone: (717) 245-1267
Location: Landis House
An ordained Methodist Minister since 1995, Donna comes to Dickinson after four years as the Executive Director of United Protestant Campus Ministries of Cleveland (Case Western Reserve, Cleveland State and Cuyahooga Community College). She was heavily involved in President Obama's Community Service and Interfaith Challenge, coordinated service trips to Laos/Cambodia and Kenya, co-lead a Catholic/Protestant Pilgrimage to Italy, and oversaw protestant religious life programming on the three campuses. She was the president of the Interfaith Council, chaired the East Ohio United Methodist Young Adult Council, and currently serves on the executive team for the National Campus Ministry Association. Before Cleveland she served churches in South Dakota and Iowa, taught courses in World Religions, Cultural Anthropology, Environmental Biology and led service trips to India, Israel, Russia, Lithuania, Belize, and Nicargua. In her previous life she received a Masters of Agricultural in Equestrian Studies from Texas A&M and taught Agricultural English in Inner Mongolia.
This position is supported by the United Methodist Church.
---
Kim Sallie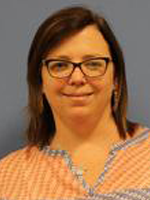 Administrative Assistant
Email: salliek@dickinson.edu
Phone: (717) 245-1577
Location: Landis House
Kim was born in Buffalo, NY but has lived in Carlisle for over 30 years. She graduated from Shippensburg University in 1999 with a Bachelors in Psychology and a Minor in Spanish. Most recently, she worked for Community Care Behavioral Health, a division of UPMC, as a Senior Administrative Assistant. She is a proud aunt to one niece and four nephews. In her spare time, she enjoys traveling, cooking, and spending time with family & friends. Kim is excited to be working in her hometown and values the important work the students & staff do for the community!
---
Allison Boni
Community Service Program Coordinator
Email: bonia@dickinson.edu
Phone: (717) 254-8938
Location: Landis House
Allison graduated from Dickinson in May 2018 with a BA in Sociology. She is very excited to be staying in Carlisle for another year working full time to help students get involved in community service. As a student, Allison was a Day of Service Coordinator, Service Trip participant and leader, a CommServ program coordinator for Big Brother Big Sister and a co-president for Colleges Against Cancer.
---
Religious Affiliates
Ted Merwin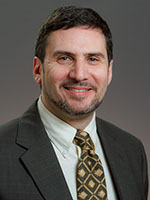 Director of Asbell Center of Jewish Life
Email: merwin@dickinson.edu
Location: Asbell Center
Ted Merwin splits times as a professor in Judaic Studies and as the Director of the Asbell Center. Through the Asbell Center, he works with students interested in exploring Jewish faith, traditions and customs.
---
Father Don Bender
Campus Catholic Minister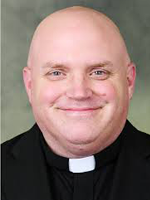 Email: FRDBender@hbgdiocese.org
Father Don Bender grew up in Ephrata, PA and also lived in Lancaster city right before entering seminary. He has a B.S.Ed. from Duquesne University (1993). He worked in the tourism industry in Lancaster county for 13 years before entering seminary. He spent six years in seminary at St Vincent Seminary in Latrobe, PA. He was just ordained to priesthood on June 6th, 2015. St Patrick parish is his first assignment. He is very excited to be the Catholic campus minister for Dickinson and looks forward to becoming a physical presence on campus, as well as working with the other ministers in the Religious Life Department. He is also excited to meet and encounter the students of Dickinson!
---
Andrew Berg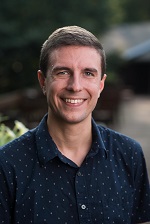 Campus Staff Minister for Dickinson Christian Fellowship
Email: berga@dickinson.edu
Originally from Newburgh, NY, Andrew graduated from Franklin & Marshall College in 2012, finishing a double major in History and Government and studying abroad in Jerusalem. After graduating, Andrew taught middle school science in Baltimore through Teach For America while earning a M.S.Ed at Johns Hopkins University. Andrew has served on staff with Dickinson Christian Fellowship (a chapter of InterVarsity Christian Fellowship USA) since 2014. For fun, Andrew loves reading and discussing theology, politics, and Star Wars.
---
Liz Albright Berg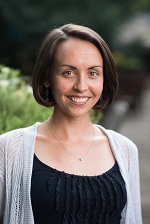 Campus Staff Minister for Dickinson Christian Fellowship
Email: bergel@dickinson.edu
Hailing from Allentown, PA, Liz graduated from Franklin & Marshall College in 2012. At F&M, Liz completed a double major in Spanish and Environmental Science, studied abroad in Ecuador and Spain, and earned honors for her senior thesis on bird feeding patterns. Liz has been on staff with Dickinson Christian Fellowship (a chapter of InterVarsity Christian Fellowship USA) since 2012, and works to see students' lives transformed, the campus renewed, and world changers developed. For enjoyment, Liz enjoys long-distance running, traveling, and cooking healthy food.
---
Mike Kreider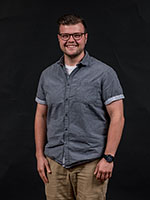 Disciple Makers Bible Study
Tuesdays at 7 pm in Memorial Hall of Old West
Student President: David Blosser
Treasurer: Dustin Bishop
Mike was born & raised in Lancaster, Pennsylvania. He obtained a Social Work degree from Kutztown University in 2017. In college, Mike caught a vision for making disciples of Jesus after benefitting from in-depth Bible study and long-term discipleship. His various internships and experiences serving overseas and in the local church sealed his desire to work for DiscipleMakers upon graduation. Mike began serving with DiscipleMakers at Dickinson in 2018. His hobbies include rugby, lifting, reading, food, movies, playing drums & guitar, and listening to music.
---
Fr. Joshua Cavender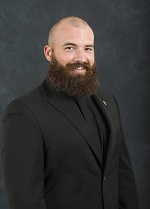 Diocese of Harrisburg
Parochial Vicar Saint Patrick Parish, Carlisle
Dickinson College Chaplain
Fr. Josh Cavender grew up in Elizabethtown, PA with his four brothers and parents. After graduating from Lancaster Catholic High School in 2007, he attended Juniata college where he graduated in 2011 with a B.S. in Engineering Physics with a minor in Mathematics. After college, he entered Mount Saint Mary's Seminary and University in Emmitsburg, MD where he completed a two-year certificate program in Philosophy as well as a four-year dual Master's in Divinity and M.A. in Theology with a concentration in Scripture in 2017. He was ordained as a priest for the Diocese of Harrisburg in June of 2017 and he now serves as the parochial vicar at St. Patrick Church in Carlisle as well as the Catholic chaplain at Dickinson College.