September 19-21, 2014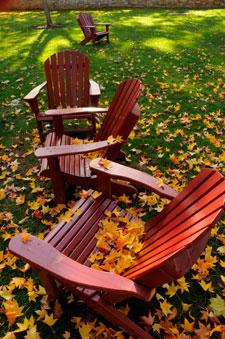 Make your plans now to join alumni, students, families and friends for Homecoming & Family Weekend 2014.
Weekend Highlights
Friday, Sept. 19
Friday classes will be open for families and alumni to attend. Please check online for class schedules.
4:30 p.m.
Roberts Lecture #1 How Classical Was the Classical Revival?
Pagan, Jewish and Christian Antiquities in Renaissance Europe. Each fall the Roberts Lecture series features an internationally renowned scholar who delivers two lectures on a subject related to ancient Greek and Roman culture.
6 p.m.
Shabbat Services Led by Rabbi Henry Shreibman '74
Asbell Center Sanctuary
6 p.m.
Roberts Lecture Reception
7 p.m.
Stanley Ned Rosenbaum Shabbat Dinner
7–9 p.m.
An Evening With the Faculty Jazz Ensemble and Saxophonist Tom Strohman
The Faculty Jazz Ensemble and guest saxophonist Tom Strohman will perform jazz favorites and tunes from the great American songbook in a relaxed and jazzy atmosphere.
9 p.m
Run With It! Show
Dickinson's comedy improv troupe.
Saturday, Sept. 20
8–9:30 a.m.
Succeeding at Dickinson
Gain a deeper understanding of how your student can best use tools on campus to be successful at Dickinson. Join Provost and Dean Neil Weissman, Vice President for Student Life Joyce Bylander and Dean of Career Development and Assistant Vice President for Student Life Phil Jones to learn more about the resources and support available to your student.
9:30–noon
Community Excursions
Apple Picking with Project SHARE: Join us for a local adventure to Peters Orchards for a morning of apple picking to help support the fresh farm stand of Project SHARE, Carlisle's local food bank.
Hike to Pole Steeple: Join Marcus Key, Joseph Priestley Professor of Natural Philosophy, on this moderately strenuous hike through Pine Grove Furnace State Park. During the hike, you will learn about the geologic and land-use history of the South Mountain area. Wear closed-toe shoes or boots. Transportation, water and a light snack will be provided.
10 a.m.–noon
ICE: Portraits of Vanishing Glaciers, Photography by James Balog
This photography exhibit highlights the work of James Balog's Extreme Ice Survey. The profound images capture the innovative, long-term photography project that merges art and science to give a "visual voice" to the planet's changing ecosystems. Dickinson students will discuss their experience installing this artistic exhibition as well as the science behind the subject of the photographs.
10:30 a.m.
Red Devils Cross Country Dickinson Long-Short Course Invitational
11 a.m.
Red Devils Field Hockey vs. Haverford
11:30 a.m.–1:30 p.m.
All-campus Picnic
Join students, families, alumni, Sports Hall of Fame inductees, faculty and staff for a pregame picnic luncheon.
Noon–end of halftime
Faculty & Alumni Tailgate
Catch up with your favorite faculty at this tailgate inside of the stadium at Biddle Field. Seniors age 21 and over are welcome to meet with members of the alumni family!
12:30 p.m.
John Dickinson Society Tailgate
1 p.m.
Red Devils Football vs. Susquehanna
1 p.m.
Red Devils Women's Volleyball vs. Haverford
2 p.m.
Roberts Lecture #2 The Study of Ancient History in Renaissance Europe
The Case of Isaac Casaubon (1559-1614).
Halftime
Hall of Fame
Join us as we introduce this year's induct¬ees, Callie Bradley James '04, Alyssa Carlow Hilton '04, Greg Lott '04 and Geoff Neese '04, to the Sports Hall of Fame, as well as honor the 2004 men's swim team.
3 p.m.
Red Devils Women's Soccer vs. Haverford
3:30–5 p.m.
Department, Greek Group and Idea Fund Open Houses and Receptions
Check back for additional details as open houses and receptions are confirmed.
4 p.m.
Roberts Lecture Concert: Abiding Compassion
Listen to Dickinson faculty members Jennifer Blyth, Blanka Bednarz, Jonathan Hays and Jeffery Wohlbach as they explore the artful sense of compassion. This concert will feature works by Robert Schumann, John Adams, Chris DeBlasio and Brahms, including Brahms' Piano Sonata No. 3 in F minor.
4:30 p.m.
Inaugural Stanley Ned Rosenbaum Judaic Studies Lecture
Prof. Bruce Phillips (Hebrew Union College, Los Angeles) will present "How Intermarriage Will Shape the Jewish Future," a discussion of current trends among intermarried couples and their wide-ranging effects on Jewish identity and community in the coming decades. Introduced by Mary Pottker Rosenbaum '75.
5 p.m.
Sports Hall of Fame Induction and Unveiling Ceremony
Join fellow alumni in recognizing the newest inductees and honorees into the Dickinson Sports Hall of Fame.
5:30 -10 p.m.
Harvest Fest
Enjoy live bluegrass music, contra dancing, burgers, fresh-pressed apple cider and local ice cream at the Dickinson College Farm. Transportation provided to and from the farm from 5:30 p.m. until 10 p.m.
7:30 p.m.
Chasing Ice
Join us for a discussion with faculty and students around Chasing Ice, the documentary detailing James Balog's mission to change the tide of history by gathering undeniable evidence of our changing planet. Balog is the recipient of the 2014 Sam Rose '58 and Julie Walters Prize at Dickinson College for Global Environmental Activism and will be on campus this fall for a residency and public lecture.
9 p.m.
A Cappella Breakdown
Dickinson's talented student singing groups will perform—the Crescendevils, D-Tones, Infernos, Octals and Syrens.
Sunday, Sept. 21
9 a.m.
Legacy Breakfast
Legacy students, alumni and their guests are invited to attend this breakfast recognizing those who have made Dickinson part of their family tradition.
11 a.m.
The 10th Annual Run for Steph
A 5K run/2-mile walk in memory of Stephanie Kreiner '03, who was killed by a drunk driver in October 2004. All proceeds will benefit the McAndrews Fund for Athletics.
Twitter
Be sure to share what's happening during Homecoming at #dsonhfw
For more information, contact the Office of Alumni and Parent Engagement at 717-245-1373 or alumni@dickinson.edu.