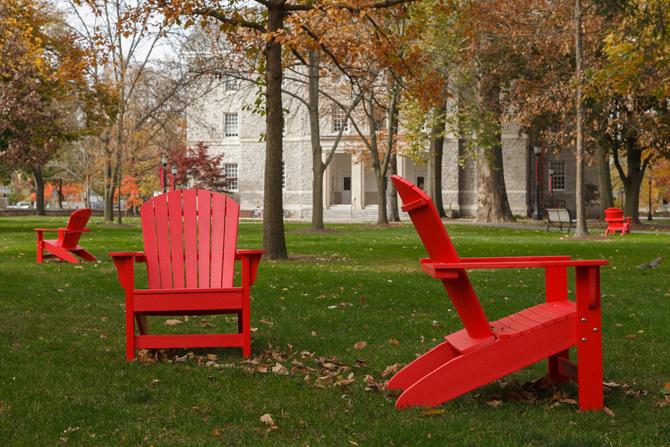 Thank you for your interest in Dickinson! We're pleased that you are considering a transfer to Dickinson, one of the top liberal-arts colleges in the country. We recognize that the transfer process can be stressful and that choosing the right school is critically important.

Whether you are transferring from a two-year community college or a four-year institution, we can help make the transfer process a little less stressful.

This section of the Web site was created especially for you. We hope you will take the time to explore the opportunities that await you here at Dickinson. Read about our programs, get in touch with professors and students to learn more. And if you think Dickinson is the right choice for you, we'll help you with the transfer-admission process and work with you to make a Dickinson education affordable. For international transfer students who will be seeking financial aid, please refer to our international student financial aid page for details which apply to non-U.S. citizens.

Explore our website and then get in touch to let us know how we can help.
Contact Info
Mary Chobanian Aguirre '12
Coordinator of Transfer Student Admission

Tara Fischer '02
Coordinator of the Community College Partnership Initiative