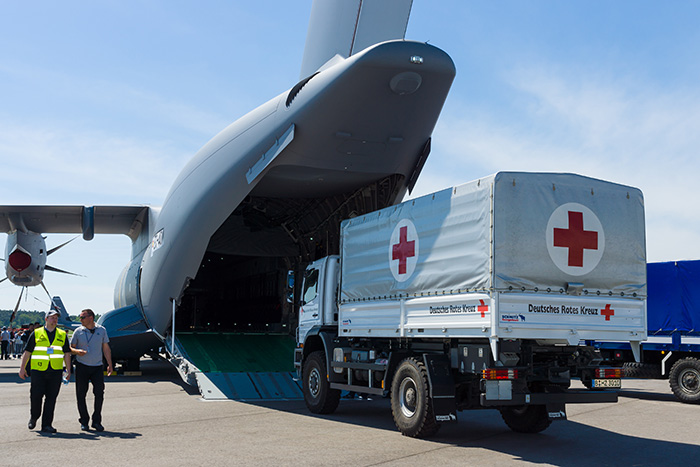 Learn to manage pubic health emergencies, understand social factors in disasters and employ resilience strategies in the face of climate change. Our certificate programs consist of two required courses and two elective courses and are completely online.
Certificate Number One:

Resilience in the Face of Climate Change, Environmental Degradation and Resource Scarcity.

Certificate Number Two:

Human and Social Factors in Disaster Situations.

Certificate Number Three:

Coping With Public Health Emergencies
TWO REQUIRED COURSES FOR EACH CERTIFICATE PROGRAM
All students pursuing a certificate must enroll in Managing Complex Disasters. Students pursuing a certificate must also enroll in a second course, listed below:
Certificate 1. Required Course: Environmental Decline, Climate Change and Resource Depletion as Sources of Complex Emergencies
A comparison of national and international adaptation and mitigation strategies in response to global warming, environmental decline, and resource depletion.

Certificate 2. Required Course: Psychosocial Dimensions of Disaster
This course aims to provide students with the tools to understand and critically appraise human behavior within an environment of change and disaster context through the principles of disaster research and evidence-based practice application. Students will consider and apply knowledge gained through this course to promote disaster resilience using an ecological systems perspective.
Certificate 3. Required Course: Public Health and Disasters
This course will tackle the complexities of confronting disease-impacted communities with the goal of providing an understanding of how central the public health approach is to maintaining the fabric of a community. From the standpoint of public health, a disaster is defined on the basis of its consequences on population health and health services. The recent experience of COVID-19 has demonstrated how important public health is to the security of populations. This course focuses on the role of public health throughout the disaster cycle (preparedness, response, recovery, and mitigation) to help minimize the effects of disasters on communities.
CONTACT US