Global pandemics. Devastating climate change. Historic wildfires. The ability to confront and manage complex disasters is in critical demand. Natural and human made disasters resulting from globalization, mass migration, technological innovations, pandemics, environmental degradation and climate change have never been more frequent or consequential, and the world needs individuals with the ability to create solutions to challenging problems.
Addressing such disasters requires complex thinking that crosses narrow disciplinary or professional boundaries. It requires understanding of social and natural factors within multiple geographic and cultural contexts.
This globally focused program provides those in government, public health, disaster response organizations, humanitarian and military service the knowledge and experience to understand the causes of complex challenges and to develop strategic and innovative solutions to meet those challenges.
Building on Dickinson's longstanding partnership with the U.S. Army War College, as well as Dickinson's internationally recognized leadership in global education, sustainability and civic engagement, the program provides professionals with a distinctive base of knowledge in emergency management and disaster management to meet the challenges of this new era.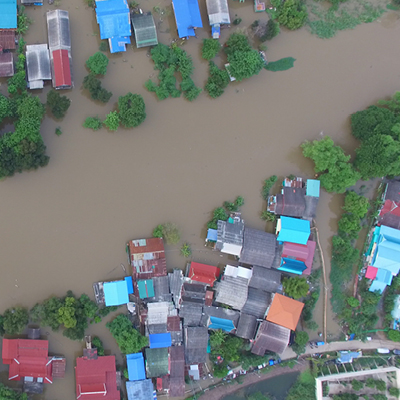 This interdisciplinary program will train the next generation of leaders to effectively and ethically:
Respond and adapt to complex natural and human made disasters
Examine and analyze contemporary issues and challenges
Lead in the face of complex international situations
WHO SHOULD APPLY
U.S. and international professionals who want to serve as leaders who solve some of the most complex disaster and humanitarian challenges of our time will gain the knowledge and experience to advance their understanding and their careers. The program's online platform allows students to complete an accredited master's degree or the requirements for a certificate without having to relocate or interrupt their careers.
Requirements
Bachelor's degree from an accredited university or 8 years of experience in disaster-related field (including active and reserve military service).
International applicants are also required to submit TOEFL (minimum 90) or IELTS (minimum 7) scores.
"I am proud to participate in Dickinson's new graduate program, which will use the latest information technology and draw on the most up to date scholarship, global evidence and on-the-ground experience. It will set a new standard for the lifelong learning necessary for the continuing education of professionals in humanitarian disaster response."

—Bill Bertrand, Wisner Professor, Tulane University School of Public Health & Tropical Medicine

"Dickinson has recognized that new strategies are required to educate the thousands of people needed to respond to increasing natural and manmade disasters, to train people able to anticipate, prepare for, avert and mitigate the impact of these various challenges to public health, safety and security."

—Dr. Phuong Pham, Director of the Program on Evaluation and Implementation Science in the Harvard Humanitarian Initiative, Assistant Professor at Harvard Medical School and Harvard TH Chan School of Public Health