We are always looking to grow our talented team, which is why we're excited to announce our Employee Referral Bonus Program.
Refer qualified candidates to our open roles in HOUSEKEEPING and DINING SERVICES and we will offer you up to $300!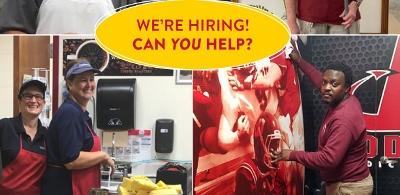 Dickinson College will provide a $300 bonus to an employee who refers a candidate who is hired by the college. $150 will be paid following 30 days of employment and an additional $150 will be paid following six months of employment. Referral-eligible positions are identified by the college. Please consult with Human Resource Services as these positions vary based on current need and include only full and part-time positions (all casual and student employment positions are excluded from referral program). All employees are eligible for this program.
Applicant must identify the referring employee on the employment application under the "How did you hear about the position?" section.
Referring employee must submit a referral form identifying applicant's name and requested position.
New employee must successfully complete the background clearance process and work beyond the initial 30 days to be eligible to receive the first $150 payment.
New employee must work a minimum of one day beyond the 6-month period for the referring employee to receive second $150 payment.
Contact your supervisor or Human Resource Services for a referral form - or simply click the link below to download and complete the form now!