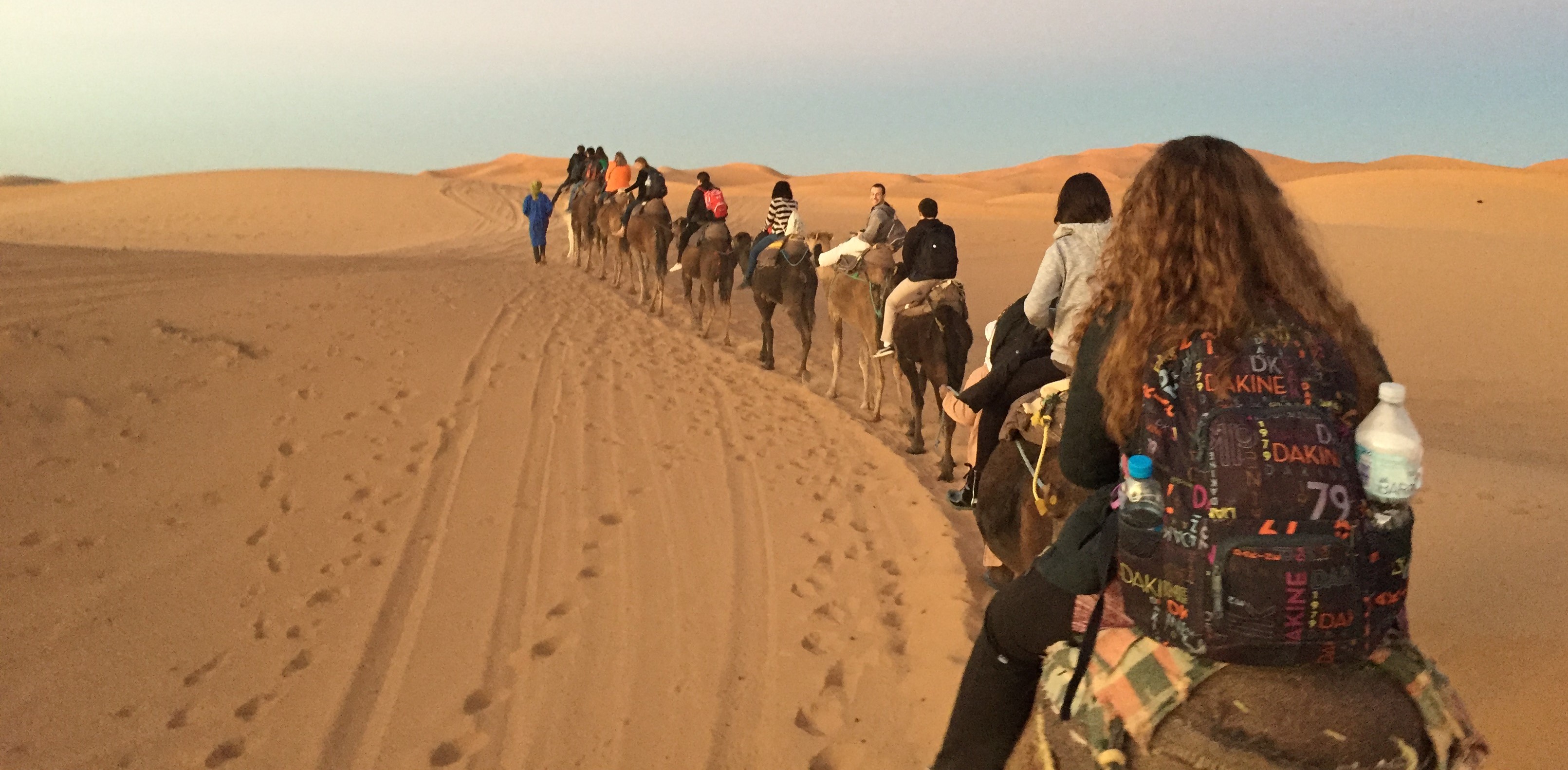 Dickinson has four partner programs in the Middle East, each with semester or full-year options.
AMIDEAST Amman, Jordan
The AMIDEAST Jordan program offers students with an interest in Middle East Studies and Arabic language learning an opportunity to study in the region for a semester or full year. Students take Arabic language courses, as well as content courses in English while living with families in Amman, at the crossroads of the Middle East.
AMIDEAST Rabbat, Morocco
The capital of Morocco enables students to study Arabic language and issues pertinent to North Africa through the AMIDEAST Morocco program. Students, as seen above in the Morocco program, live with homestay families and have all of benefits of basing their studies in this lively and livable city. In addition to studying, students can take advantage of community service opportunities in Rabat and the environs.
Ben-Gurion University, Beer-Sheva, Israel
Located in the Negev desert, Ben-Gurion University gives students a chance to study Hebrew Language, Middle East studies, and environmental studies among other disciplines while living on campus with Israelis from all ethnic and religious backgrounds. The city of Beer Sheva also offers students numerous ways to engage the local community both on and off campus.
Hebrew University of Jerusalem, Israel
The program offers a full range of Judaic, Israel and Middle East studies in such fields as political science, international relations, history, religion, literature, philosophy and archaeology. Students may participate in a semester or academic year at Hebrew University's Rothberg School. The program includes an Ulpan, an intensive Hebrew language course, that helps facilitate the student's access to Israeli society and culture.