Search Committee Members
Selecting a new president is one of the most important events in the life of a college. That's why Dickinson's Board of Trustees selected representatives from all parts of the Dickinson community to serve as members of the Presidential Search Committee.
Committee members are faculty, students, administrators, alumni and trustees. Trustee Jim Chambers '78 is chair of the committee.
They will be updating the community at each step of the process, through regular emails, updates to the website and in-person sessions and conversations.
---
---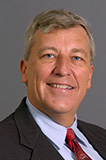 James D. Chambers '78
Trustee, Private Investor, Chair of Search Committee
---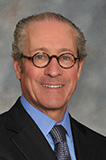 Michael Bloom '69
Trustee, Partner (retired) and of Counsel, Morgan, Lewis & Bockius LLP
---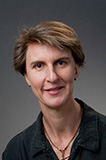 Jennifer Blyth
Professor of Music
---
Brontè Burleigh-Jones
Vice President for Finance and Administration
---
Michael W. Donnelly '02
Trustee and Alumni Council President, Principal of Willow Dale Elementary School
---
Benjamin R. Edwards
Professor of Earth Sciences
---
Marie Helweg-Larsen
Professor of Psychology
---
Ruth LaMantia Ferguson '92
Trustee, Senior Vice President – Chief Human Resources Officer, Related Companies
---
Julie I. Johnson '82
Trustee, Program Director, Division on Research and Learning, National Science Foundation
---
John E. Jones III '77
Trustee, Federal Judge, U.S. Middle District of Pennsylvania
---
Thomas L. Kalaris '76
Trustee and Board Vice Chair, Founder, Saranac Partners Limited
---
Sara G. Nash
Class of 2019
---
Kellie L. Newton '81
Trustee, Partner, Dentons US LLP, Washington DC
---
Sarah E. Niebler
Assistant Professor of Political Science
---
Douglas J. Pauls '80
Trustee, Retired Senior Executive Vice President and Chief Financial Officer, BankUnited, Miami Lakes, FL
---
Karl D. Qualls
Professor of History
---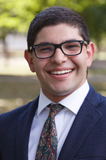 Nicholas Rejebian
Class of 2017
---
Jennifer Ward Reynolds '77
Trustee and Board Chair, Director and Partner, Ward Properties
---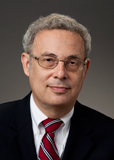 Neil B. Weissman
Interim President, Professor of History
---
John J. Curley '60
Chairman Emeritus of the Board of Trustees and advisor to the search committee
---
Karen Neely Faryniak '86
Chief of Staff and Secretary of the college, will serve as the committee's coordinator.
---
Debra Hargrove
Associate Vice President for Human Resource Services, will serve as a process advisor.