Each fall the Department of Classical Studies invites noted scholars to present a lecture containing at least one significant, original finding or thesis not previously presented in public, either in print or orally. This lecture is delivered on Saturday afternoon, to allow interested faculty, students and people from the area to attend. The topic is one of potential interest to teachers of classical studies at the college level. A concert follows.
A second lecture -- directed to a wider audience -- is delivered on the previous Friday afternoon. All three events are free and open to the public.

22nd Annual Christopher Roberts Lectures
September 27th & 28th, 2019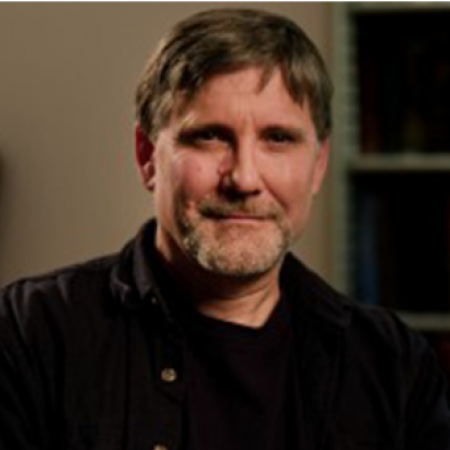 Gregory Crane
Professor Crane has published on a wide range of ancient Greek authors and has a long-standing interest in the relationship between the humanities and digital technology. He is the Winnick Family Chair of Technology and Entrepreneurship at Tufts University, Alexander von Humboldt Professor of Digital Humanities at University of Leipzig, editor-in-chief of the Perseus Project.
Friday, September 27, 4:30PM, Althouse 106
The New Digital Philology in the Intellectual Life of Humanity
The ancient discipline of philology, in its broadest and truest sense, exploits any method available to understand human culture through the linguistic record of humanity. Strengthened with a new generation of digital methods augmented by various forms of machine learning, digital philology enables a new way of linguistic and cultural understanding. Digital philology integrates traditional close reading with new forms of text mining and visualization (often provocatively termed "distant reading"). Whether you are detecting the linguistic characteristics of Instagram influencers or understanding the contents of a cuneiform digital library, philological thinking is essential.
Saturday, September 28, 3:00PM, Rubendall Recital Hall
Philology and Citizenship in the 21st Century
How can the new digital philology serve a new generation of students? What skills do scholars need to cultivate, both themselves and in collaboration with colleagues from other disciplines, if they are to help their students use philology to become more engaged and personally successful citizens in the 21st century? This is not a secondary question of pedagogy separate from research. How we answer this second question will, in turn, ultimately shape the training that PhD students will receive and the research that faculty at PhD granting institutions will conduct.
21st Annual Christopher Roberts Lecture

Ingrid Rowland, Professor of History, University of Notre Dame.
Prof. Ingrid Rowland writes and lectures on Classical Antiquity, the Renaissance, and the Age of the Baroque for general as well as specialist readers. A frequent contributor to the New York Review of Books, she is the author of The Culture of the High Renaissance: Ancients and Moderns in Sixteenth-Century Rome (1998), The Scarith of Scornello: A Tale of Renaissance Forgery (2004), From Heaven to Arcadia (2005), Giordano Bruno, Philosopher/Heretic (2008), and From Pompeii: The Afterlife of a Roman Town (2013), and with Noah Charney,The Collector of Lives - Giorgio Vasari and the Invention of Art(2017), in addition to numerous articles and essays.
Prior to Notre Dame, she taught at the University of Chicago, Columbia University, and UCLA.
She has been a Fellow of the American School of Classical Studies at Athens, the American Academy in Rome, the Villa I Tatti in Florence and the Getty Research Institute in Los Angeles. She is a member of the American Academy of Arts and Sciences and a Corresponding Member of the Accademia dei Sepolti of Volterra and the Accademia degli Intronati of Siena.
September 21 & 22, 2018
Friday, September 21st @ 4:30PM, Weiss Center 235
WHAT REALLY HAPPENED IN RENAISSANCE GARDENS
Far from being simply expensive private landscapes for the wealthy and powerful, gardens in the Renaissance served as environments where literary, political, religious, and artistic ideas were fomented and given form. Drawing on a wealth of sources, from ancient Greek and Roman literature to Renaissance architectural treatises, Prof. Rowland will explore the relationship between ancient Classical models and their transformation by Renaissance thinkers in shaping a new cultural ideal.
Saturday, September 22nd @ 2PM, Rebendall Recital Hall, Weiss Center
THE HEAVENLY JOURNEYS OF ATHANASIUS KIRCHER (1602-1680)
Athanasius Kircher was a Jesuit polymath who wrote more than 40 books on everything from magnetism to Egyptian hieroglyphics, and is one of the most important authors of neo-Latin texts in the 17th century. Kircher had an antiquarian erudition that was unmatched, and as Anthony Grafton has remarked, "In an age of polymaths, Kircher was perhaps the most polymathic of them all." Prof. Rowland will discuss the context of Kircher's ambitious intellectual goals through examining the precision of his thought and language.
20th Annual Christopher Roberts Lecture
February 16 & 17th, 2018
Miriam Leonard
Professor of Greek Literature, University College London

'Classics and the Birth of Modernity'
The period of the late eighteenth century has long been regarded as marking the birth of 'modernity'; it is also a period of intense investment in the classical world. Traditionally, modernity has been contrasted with classicism. In the arts, there was a concerted striving for novelty and the rejection of traditional forms as inadequate and stultifying. Nevertheless some of the key thinkers of modernity, whose ideas helped not only to delineate but also to shape the experience of living in the late eighteenth and nineteenth century, were heavily indebted to the ideas and cultures of classical antiquity. The lecture will explore this paradox.
'Time and Revolution'
What is the time of revolution? Revolutions are intimately bound up with our conceptions of temporality. We use phrases likes 'since the French Revolution…' as a short-hand for discussing modernity. And yet, events like the French Revolution are marked by a complex temporality. Using the lens of the contrasting accounts of Hannah Arendt and Karl Marx, this paper will look at the repeated reference to antiquity in the French Revolution.
19th Annual Christopher Roberts Lecture
Jan ZiolkowskiJan Ziolkowski
Harvard University, Arthur Kingsley Porter Professor of Medieval Latin,
Director of the Dumbarton Oaks Research Library and Collection
Latin in the Middle Ages
Professor Ziolkowski will look at the special place occupied by the learned language during the medieval period, when Latin was no longer a mother tongue but when it was sufficiently living to have been used constantly.
October 28, 2016 | 4:30pm, | Althouse 106
What is Romanness?
Professor Ziolkowski will examine what Romanness has meant from Roman times onward, with emphasis on the conceptions of it that developed after the rise of Christianity and the fall of the western empire. It will examine the anachronism behind the modern-day designation of Byzantine, while also examining claims to Romanness made by other empires.
October 29, 2016 | 2:00pm | Rubendall
18th Annual Christopher Roberts Lecture
Michael Puett
Walter C. Klein Professor of Chinese History
Harvard University
Michael Puett is the Walter C. Klein Professor of Chinese History and Chair of the Committee on the Study of Religion at Harvard University. In his research, Puett aims to bring the study of China into larger historical and comparative frameworks. Puett's books include The Ambivalence of Creation: Debates Concerning Innovation and Artifice in Early China (Stanford, 2001) and To Become a God: Cosmology, Sacrifice, and Self-Divinization in Early China (Harvard, 2002). In 2013 Puett was one of five named Harvard College Professors in recognition of his dedication to undergraduate education. Since 2012 his General Education course, "Classical Chinese Ethical and Political Theory," has been the third most enrolled undergraduate course at Harvard.
"The Classics in China: Reading from a Global Perspective"
Our notion of the Classics is in the process of being fundamentally transformed. In China one finds not simply another set of texts that have been deemed classics, but an entire set of practices and approaches for how and why one should read classical texts. And many of these approaches are now being employed in China for the study of the Western classics as well. This lecture will explore some of the implications of thinking through the study of the classics from a global perspective.
September 25, 4:30 | Althouse 106
"The Practice of Sagehood: How to Read a Classic in China"
Over the course of late antiquity in China, a set of debates developed over the ways to read earlier texts and the types of interpretative strategies that should be employed. The current ways that the Western classics are being read in China comes in part out of these earlier traditions of interpretation. This lecture will discuss some of these interpretative strategies and explore the implicit parallels that are being drawn by contemporary Chinese scholars between their own commentarial traditions of the Chinese classics and interpretations of the Western classics.
September 26, 2:00 | Rubendall Recital Hall
17th Annual Christopher Roberts Lecture
"How Classical Was the Classical Revival? Pagan, Jewish and Christian Antiquities in Renaissance Europe." | Friday, September 19, 2014, Althouse 106
Rubendall Recital Hall: "The Study of Ancient History in Renaissance Europe: The Case of Isaac Casaubon (1559-1614)." | Saturday, September 20, 2014
Anthony Grafton is the Henry Putnam University Professor of History at Princeton University, where he has taught since 1975. He holds a BA, an MA, and a PhD in history from the University of Chicago, and he studied with Arnaldo Momigliano at University College London. His interests center on the cultural history of Renaissance Europe, the history of books and readers, the history of scholarship and education in the West from antiquity to the nineteenth century, and the history of science from antiquity to the Renaissance.
He is the author of ten books and the coauthor, editor, coeditor, or translator of nine others. He has written intellectual biographies of a fifteenth-century Italian humanist, architect, and town planner, Leon Battista Alberti (2000); a sixteenth-century Italian astrologer and medical doctor, Girolamo Cardano (1999); and a sixteenth-century French classicist and historian, Joseph Scaliger (1983, 1993). He has published on many topics in cultural and intellectual history, including the long-term history of scholarly practices, the subject of his Forgers and Critics: Creativity and Duplicity in Western Scholarship (1990); The Footnote: A Curious History (1997); and The Culture of Correction in Renaissance Europe (2011). His book New Worlds, Ancient Texts: The Power of Tradition and the Shock of Discovery (1993) won a Los Angeles Times Book Prize. Selections of his essays have been published in three collections: Defenders of the Text (1991), Bring Out Your Dead (2001), and Worlds Made by Words (2009).
Professor Grafton has received a Guggenheim Fellowship (1989), the Balzan Prize for History of Humanities (2002), and the Andrew W. Mellon Foundation's Distinguished Achievement Award (2003) and is a member of the American Philosophical Society and the British Academy. He received an honorary doctorate from the University of Leiden in 2006 and one from Oxford University in 2013. In 2011 he served as president of the American Historical Association.
16th Annual Christopher Roberts Lecture
Loren J. Samons II is a Professor of Classical Studies at Boston University and an NEH Distinguished Teacher. He has written on both Greek and Roman History. He has edited The Cambridge Companion to the Age of Pericles, (Cambridge, 2007) and authored What's Wrong With Democracy? From Athenian Practice to American Worship (California, 2004; paperback, 2007). Cambridge University Press will soon publish two biographies by Professor Samons, entitled, Pericles and the Conquest of History, and Kimon and the Creation of Classical Athens.
Brendan J. McConville is a Professor of History at Boston University. His research focuses on the intersection of politics and social developments in Early America. He is the author of These Daring Disturbers of the Public Peace (Cornell, 1999, paperback University of Pennsylvania, 2003), The King's Three Faces: The Rise and Fall of Royal America, 1688-1776 (OIEAHC-UNC Press, 2006), and The American Revolution (forthcoming).
J. E. Lendon, Professor of Ancient History at the University of Virginia will be the respondent to Professor Samons' paper. Professor Lendon has written widely on Ancient wars warfare, including the following titles: Song of Wrath: The Peloponnesian War, 2010, and Soldiers and Ghosts: A History of Battle in Classical Antiquity, 2005. In 2002, Professor Lendon received the All-University Outstanding Teacher Award at University of Virginia.
Friday Presentation & Discussion: "The Dangers of a First Citizen: Ancient & Modern"
Beginning with the example of fifth century Athens, Professor Samons and Professor McConville will discuss the dangers of a charismatic, idealistic leader in a democratic environment. Questions for discussion and debate will include how the American founders reacted to examples like Pericles and how they sought to avoid the same thing happening in the U.S. This will be held in the Stern Great Room at 4:30pm.
Saturday Lecture with respondent: "Pericles & Homer"
Professor Samons will discuss controversial aspects of his new biography of the Athenian general and politician, Pericles, to be published by for Cambridge University Press. For instance, he will argue for a radical new understanding of Pericles' relationship to Homeric ideals.This lecture is part of a whole that will be the first hostile biography of Pericles ever written in English. The response will be given by Professor J.E. Lendon. This lecture will be held in Weiss 235 at 2pm.
A concert will directly follow the Saturday event, in Rubendall Recital Hall, Weiss Center for the Arts. Pianist Jennifer Blyth (Dickinson College) will perform movements three and four of Charles Ives' Piano Sonata No. 2 ("Concord Sonata"), and will be joined by fellow music-faculty members Michael Cameron (cello) and Elisabeth Stimpert (clarinet) and by the Peabody Institute's Courtney Orlando (violin) to perform the 2004 Pulitzer Prize-winning Tempest Fantasy by Paul Moravec.
October 4 & 5, 2013
15th Annual Christopher Roberts Lecture
Walter Scheidel,
Dickason Professor in the Humanities, Stanford University
The Long Reach of Antiquity: Rome, China, and Modernity
Historians and social scientists continue to disagree on the causes of the divergent social and economic development of China and the 'West' during much of the last two centuries. Systematic comparison of key features in the ancient history of eastern and western Eurasia offers new answers to this fundamental question by highlighting the evolution and long-term consequences of ancient institutions and beliefs in their specific ecological contexts. How much did the emergence of the modern world owe to developments in the distant past? Ancient societies were shaped by logistical constraints that are almost unimaginable to modern observers.
"ORBIS: The Stanford Geospatial Network Model of the Roman World" (stanford.edu) for the first time allows us to understand the true cost of distance in building and maintaining a huge empire with pre-modern technology. This talk explores various ways in which this novel Digital Humanities tool changes and enriches our understanding of ancient history.
September 21 & 22, 2012
14th Annual Christopher Roberts Lecture
Emily Greenwood,
Associate Professor, Yale University, Department of Classics
Prof. Greenwood studied Classics at Cambridge University, where she gained her BA, MPhil, and PhD degrees. Her research interests include ancient Greek historiography, Greek prose literature of the fifth and fourth centuries BCE, twentieth century classical receptions (especially uses of Classics in Africa, Britain, the Caribbean, and Greece), Classics and Postcolonialism, and the theory and practice of translating the 'classics' of Greek and Roman literature.
September 30 & October 1, 2011
13th Annual Christopher Roberts Lecture
Edward N. Luttwak,
Senior Fellow, Center for Strategic & International Studies, Washington, DC
"Grand Strategy in Byzantium and Contemporary Washington"
Respondent: John F. Haldon, Princeton University
2nd lecture: "Pleasures and Problems in Studying Byzantium"
October 1 & 2, 2010
12th Annual Christopher Roberts Lecture
Mary Beard,
Newnham College, Cambridge
"Seeing the Funny Side of It: What Made the Romans Laugh?"
Respondent: None
2nd lecture: "Perhaps our Expectations were Wrought up too High: Visiting Pompeii in the Nineteenth Century"
October 2 & 3, 2009
11th Annual Christopher Roberts Lecture
Jas Elsner,
Corpus Christi College, Oxford
"Beyond Compare: Pagan Saint and Christian God in Late Antiquity"
Respondent: Peter T. Struck, University of Pennsylvania
2nd lecture: "Reflections on Jesus' Trial: Image and Rhetoric in Early Christian Sarcophagi"
October 3 & 4, 2008
10th Annual Christopher Roberts Lecture
Daniel Mendelsohn,
Bard College
"From Roman Games to Reality TV: Mass Entertainment and Imperial Politics, Then and Now"
Respondent: None
2nd lecture: "'Lost' Between Witness and History: Writing the Holocaust for the Next Generation"
October 5 & 6, 2007
9th Annual Christopher Roberts Lecture
Denis Feeney,
Princeton University
"Finding Early Rome in Ancient & Modern Historiography"
Respondent: John Dillery, University of Virginia
2nd lecture: "Wormholes at the Site of Rome: Touring Virgil's Rome in 1177 BC, 20 BC and 2006 AD"
September 22 & 23, 2006
8th Annual Christopher Roberts Lecture
Stephen Halliwell,
University of St. Andrews
"Laughter and the (Pagan) Body: the Antigelastic Tendencies of Early Christianity"
Respondent: Ralph Rosen, University of Pennsylvania
2nd lecture: "Taking Greek Laughter Seriously"
September 23 & 24, 2005
7th Annual Christopher Roberts Lecture
Danielle Allen,
University of Chicago
"Homeland Security: Democracy & Knowledge"
Respondent: Ryan Balot, Washington University, St. Louis
2nd lecture: "On the Pleasures of Translating Greek Lyric Poetry"
October 1 & 2, 2004
6th Annual Christopher Roberts Lecture
Miriam Griffin,
Somerville College, Oxford
"Through the Looking Glass: Seneca's De Beneficiis and Roman Society"
Respondent: Martha Nussbaum, University of Chicago
2nd lecture: "Nero the Showman"
April 23 and 24, 2004 (postponed from the fall due to hurriane)
5th Annual Christopher Roberts Lecture
Paul Cartledge,
Cambridge University
"Citizenship Then and Now: Institution, Practice, or Culture?"
Respondents: Josiah Ober, Princeton; Barry Strauss, Cornell
2nd lecture: "Exemplars of Western Civilization? A Fresh Look at the Ancient Spartans"
September 20 & 21, 2002
4th Annual Christopher Roberts Lecture
Martha Nussbaum,
University of Chicago
"Duties of Justice, Duties of Material Aid: Cicero's Problematic Legacy"
Respondent: Richard Bett, The Johns Hopkins University
2nd lecture: "Cicero's Letters: Grief in Philosophy & in Life"
September 28 & 29, 2001
3rd Annual Christopher Roberts Lecture
Shadi Bartsch,
University of Chicago
"Incontinent Eyes: An Ethics of the Gaze in Early Imperial Rome"
Respondent: Andrew Feldherr, Princeton
2nd lecture: "A Pint of Blood, a Piece of Flesh: Paradoxes of the Body in the Time of Nero"
September 29 & 30, 2000
2rd Annual Christopher Roberts Lecture
Karl Galinsky,
Univ of Texas at Austin
"Homer & Tragedy in Vergil's Aeneid"
Respondent: Vassiliki Panoussi, Williams College
2nd lecture: "What is Augustan about the Augustan Age?"
September 25 & 26, 1999
INAUGURAL EVENT - 1998
Christopher Pelling,
Oxford University
"Caused, Scientific & Other: Hippocrates & Historians"
Respondent: Rosaria Munson, Swarthmore
2nd lecture: "Antony & Cleopatra: Legend, Literature & History"
September 25 & 26, 1998