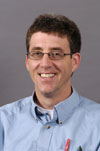 Thank you for visiting the Sustainability and Facilities Planning web page!
Sustainability has become a distinctive element of the Dickinson experience. The college excels in the area of operational sustainability, which is important for financial, environmental, social and perhaps most significantly – educational reasons. The Dickinson College campus is a living laboratory for learning about sustainability problems and solutions through direct experience. Students learn from observing and studying Dickinson's LEED Gold buildings, solar arrays, bio-diesel lab, rain gardens, Treehouse residence hall, recycling and composting programs, and many other campus features, fixtures and systems. Further, students have assisted in the development and implementation of the college's Climate Action Plan, our guide to reaching carbon neutrality by 2020, and they will play an important role in measuring and verifying the results of the program.
A prime living laboratory for sustainability is The College Farm, an unbelievable facility and resource located just six miles from main campus. Student farmers, interns and volunteers grow vegetables and raise livestock using sustainable and organic practices – supplying the campus and local community with nutritious food while building soil health, protecting the Yellow Breeches watershed, and enhancing habitat for native pollinators and other wildlife. The farm also serves as a tremendous educational resource, with many connections to the college curriculum, and also to the local community. And finally, the farm has created a healthy social and cultural environment for students, faculty and staff which is truly unique and inspiring. Please visit the College Farm web page for more information and photos - and better yet – visit the farm every chance you get!
If you are interested in Facilities Planning, you've come to a good place to learn more about the college's strategic planning studies regarding the future renovation and modernization of our great campus. Dickinson has taken great time and effort to connect the college's broader strategic plans to facilities planning initiatives – to ensure that the mission and vision for the college is reflected and embraced in the campus architecture. The college's programs must be fully supported by our facilities, making planning a crucial element of our success. Specifically, the 2008 Facilities Master Plan has served as a tremendous road map for the prioritization and implementation of capital projects. Subsequent studies in the area of residence halls, athletic facilities, the Holland Union Building, the campus landscape, space utilization, and more have been instrumental in purposefully propelling the college forward and marrying programmatic intentions with the spaces where they thrive. Importantly, the development of the college's planning studies have been very inclusive, including representatives from all college divisions and affording ample opportunity for the entire college community to take part in the process. All of these Facilities Planning Studies are available from links on this site.