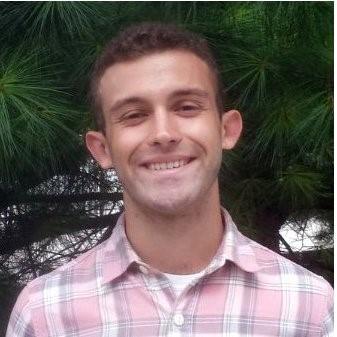 Matthew Ferry
Hometown: Philadelphia
Major(s): History
Scholarship: Fulbright English Teaching Assistantship (ETA)

Matthew has received a prestigious Fulbright ETA. He will teach English in Jordan. Before he departs for the Middle East, he will work as a teaching fellow in the Summerbridge program at San Francisco University High School in California.
Campus Activities and Engagement: Education Society; Kappa Delta Pi; Omicron Delta Kappa; Phi Alpha Theta; Student Teaching; Student Worker; Men's Cross Country; Men's Track, Indoor; Men's Track, Outdoor; Career Coach; Energy Challenge Coordinator; History Majors Committee

Internship Experiences: Energy Challenge Coordinator, Dickinson College Center for Sustainability Education, Carlisle, Pa.; Writing Teaching Fellow, Breakthrough Collaborative of Greater Philadelphia, Philadelphia; PKSOI Intern, U.S. Army War College Peacekeeping and Stability Operations Institute, Carlisle, Pa.; Carlisle Indian Industrial School Archives Intern, Dickinson College Archives and Special Collections, Carlisle, Pa.

How has Dickinson prepared Matthew for Life Beyond the Limestone? "I have been exposed to a remarkable range of topics in the classroom, while also focusing on history (major) and Arabic and education (minors)," Matthew explains. "I have embraced diverse opportunities. My experiences as a varsity student-athlete on cross country and track have taught me how to forego my ego, invest in others and successfully implement plans to achieve personal and communal goals. Working for the Center for Sustainability Education, I found opportunities to advance my professionalism and project-management skills. I know I am leaving Dickinson well-equipped to take on the challenges and opportunities in whatever circumstances I find myself."

What is Matthew most anticipating about his post-graduation plans? "I hope to pursue a career in International Education Development," Matthew says. "Specifically, I am interested in working with an organization that provides aid and educational opportunities to individuals that are displaced by war and strife. I anticipate that there are three essential qualities that make someone successful in this work: cultural competency, compassion and critical thinking. At Dickinson, I have had opportunities to develop myself a little in each of these facets. Without a doubt, my work with Fulbright in Jordan will challenge me to further grow in each of these competencies."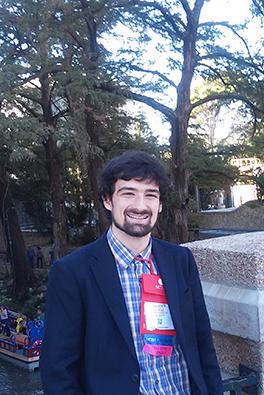 Austen Dowell
Hometown: Seattle
Major(s): international studies; Russian
Scholarship: Critical Language Scholarship - Turkish

Austen joins the Critical Language Scholarship (CLS) Program, a fully-funded overseas language and cultural immersion program of the U.S. Department of State for American undergraduate and graduate students. With the goal of broadening the base of Americans studying and mastering critical languages and building relationships between the people of the U.S. and other countries, CLS provides opportunities to a diverse range of students from across the U.S. at every level of language learning. Austen will study the Turkish language at the CLS Program in Baku, Azerbaijan.
Campus Activities and Engagement: Department Intern/Assistant; Department Majors Committee; Russian Club; Teaching Assistant; Alpha Lambda Delta; Sigma Iota Rho; Soccer Club; Russian House

Internship Experiences: Translator, Roza Otunbayeva Initiative, Kyrgyzstan

What are some of the defining moments of Austen's Dickinson experience? "Being able to study abroad for three semesters was a hugely powerful experience that I doubt I would have been able to have at any other institution," he explains.

What is Austen most anticipating about his post-graduation plans? "I am looking forward to pursuing a career with the federal government or with an international organization," he says. "I am primarily interested in foreign policy and national security issues."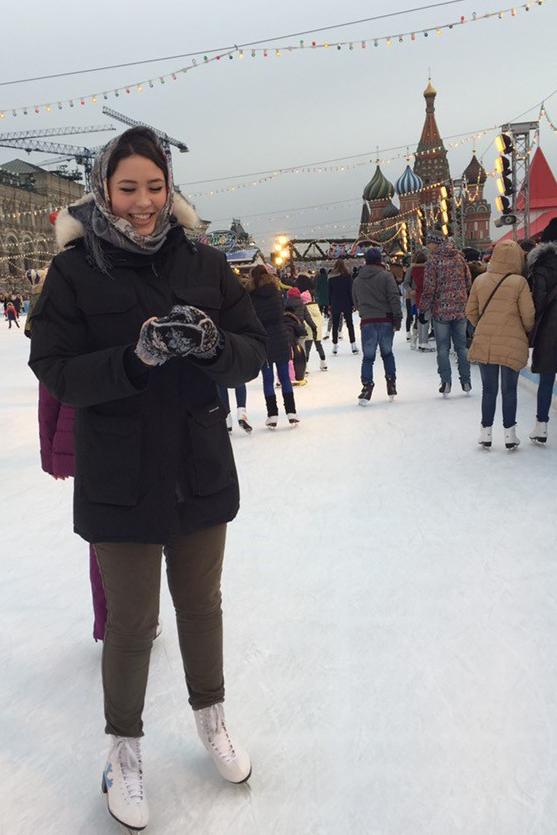 Maureen Marsh
Hometown: Emmitsburg, Md.
Major(s): Russian
Scholarship: Fulbright English Teaching Assistant (ETA)

Maureen has received a prestigious Fulbright ETA. She will teach English to high school students in Pravets, Bulgaria, and serve as a cultural ambassador between the U.S. and Bulgaria.
Campus Activities and Engagement: Education Society; Russian Club; Tutor; Literacy Alive; Phoenix; Relay for Life; Delta Nu; Kappa Delta Pi; Co-ed Volleyball; Volleyball Club; Language Tables; Colleges Against Cancer; Women's Volleyball

How has Dickinson prepared Maureen for Life Beyond the Limestone? "Through Dickinson I've been exposed to diverse interest groups," Maureen explains. "Some of my most valuable lessons have been learning to multitask and be an effective leader; both of which will serve me well in any career path I take."

What is Maureen's most anticipating about her post-graduation plans? "I'm looking forward to my experience in Bulgaria and immersing myself in the culture and language," Maureen says. "I believe that immersion offers a unique opportunity for understanding and learning, leading to mutual understanding. These lessons will guide me in my journey to teach Russian as a foreign language in America and spread the importance of cultural awareness and understanding to my students."