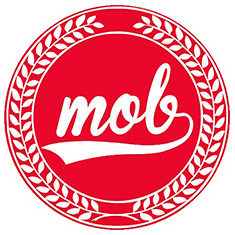 MOB is the student-run programming board of Dickinson College, sponsored by Student Senate. MOB's mission is to serve the college community by enhancing the student experience through diverse, high-quality programs that foster affinity between Dickinsonians. We strive to develop inclusive processes, exceptional programs and a positive student experience through our passion for transparent and collaborative programming for and with the entire Dickinson community.
MOB is led by an 11-member elected executive board, currently headed by Executive Chair Ken Bamba '20. The executive board meets weekly to help create, develop and execute events for the Dickinson community. The general membership of the organization meets every Wednesday at 7:00 p.m., working to assist in the entirety of the event-planning process. New members of the general membership are always welcome to join at any time.
Our office is located in the lower level of the HUB, directly behind the HUB mailboxes. There, the Dickison community has the opportunity to develop ideas, discuss events and learn more about our organization with the executive board. We encourage all students to stop by and get involved!