Ted Merwin, Ph.D.
Director of the Asbell Center for Jewish Life
Associate Professor of Religion & Judaic Studies
merwin@dickinson.edu
Phone: 717-245-1636
Office: Second floor, Asbell Center
Ted Merwin joined the Dickinson community in 2000. In addition to directing the Asbell Center, he is an associate professor of religion and Judaic studies. He teaches courses on American Jewish history, Jewish masculinity, Jewish food, Jewish theater and film, and secular Judaism. Ted graduated from Amherst College in 1990 and went on to a Ph.D. in theater from the City University of New York Graduate Center. For the past decade, he has written a weekly theater column for The (New York) Jewish Week. His articles have also appeared in the The New York Times, Washington Post, Moment, Hadassah, Sondheim Review and many other publications. Ted's first book, In their Own Image: New York Jews in Jazz Age Popular Culture, focuses on 1920s Jewish culture in New York. He is at work on his second book, a history of the New York Jewish delicatessen. Ted is a frequent lecturer on American Jewish culture. To read more on Ted Merwin, please view his website at http://www.tedmerwin.com/
Lori Loudon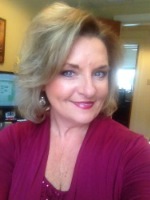 Administrative Assistant
loudonl@dickinson.edu
Phone: 717-254-8963
Office: Second floor, Asbell Center
Lori Loudon joined Dickinson in 2009 after working at the Carlisle Area School District for seven years. Prior to that, she worked 14 years at the Navy Ships Parts Control Center in the Strategic Submarine Support Department in Mechanicsburg, PA. She then took time off to raise her children at home. She is married and has two children. Lori enjoys traveling, reading and snorkeling. As the administrative assistant at the Asbell Center, Lori organizes special events, holiday celebrations, alternative spring break trips, lectures and many other special occasions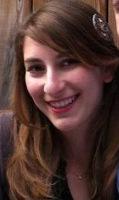 Morissa Glatman
Pincus Engagement Intern
glatmanm@dickinson.edu
Phone: 717-254-8963
Office: 2nd Floor, Asbell Center
As the Asbell Center intern helps organize and publicize Shabbat and holiday celebrations, social activities, lectures, concerts, theatrical performances, discussion groups and alternative spring break trips.
Doug Swiftt
yadins@dickinson.edu
Phone: 717-254-8963
Office: 2nd Floor, Asbell Center
The Student Office Assistant provides various office support functions. These functions would include answering phones, greeting office visitors, assisting other students, providing basic information about programs and events, designing flyers, maintaining the Google calendar online, updating 2 whiteboard calendars, and project work as assigned by the staff. The office assistant also runs errands for the various clubs at the Abell Center, along with picking up items for the Friday evening Shabbat meals.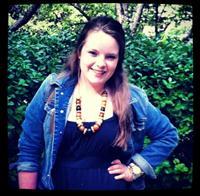 Hannah Glick
Community Outreach Coordinator
glickh@dickinson.edu
Phone: 717-254-8963
Office: 2nd Floor, Asbell Center
The Community Outreach Coordinator acts as a liaison between Jewish prospective students and admissions. Whether it is answering questions about Jewish Life at Dickinson or providing an extra welcome it is the Community Outreach Coordinators job to make sure prospective and admitted students already feel apart of the Dickinson family. This job also consists of creating a newsletter that is sent out at least twice every semester to alumni and parents of current students highlighting different activities and accomplishments!