Ted Merwin, Ph.D.
Director of the Asbell Center for Jewish Life
Associate Professor of Religion & Judaic Studies
merwin@dickinson.edu
Phone: 717-245-1636
Office: Second floor, Asbell Center
Ted Merwin joined the Dickinson community in 2000. In addition to directing the Asbell Center, he is an associate professor of religion and Judaic studies. He teaches courses on American Jewish history, Jewish masculinity, Jewish food, Jewish theater and film, and secular Judaism. Ted graduated from Amherst College in 1990 and went on to a Ph.D. in theater from the City University of New York Graduate Center. For the past decade, he has written a weekly theater column for The (New York) Jewish Week. His articles have also appeared in the The New York Times, Washington Post, Moment, Hadassah, Sondheim Review and many other publications. Ted's first book, In their Own Image: New York Jews in Jazz Age Popular Culture, focuses on 1920s Jewish culture in New York. He is at work on his second book, a history of the New York Jewish delicatessen. Ted is a frequent lecturer on American Jewish culture. To read more on Ted Merwin, please view his website at http://www.tedmerwin.com/
Lori Loudon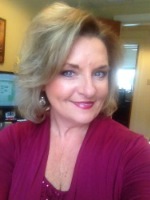 Administrative Assistant
loudonl@dickinson.edu
Phone: 717-254-8963
Office: Second floor, Asbell Center
Lori Loudon joined Dickinson in 2009 after working at the Carlisle Area School District for seven years. Prior to that, she worked 14 years at the Navy Ships Parts Control Center in the Strategic Submarine Support Department in Mechanicsburg, PA. She then took time off to raise her children at home. She is married and has two children. Lori enjoys traveling, reading and snorkeling. As the administrative assistant at the Asbell Center, Lori organizes special events, holiday celebrations, alternative spring break trips, lectures and many other special occasions

Tracy Wolf
Pincus Engagement Intern
wolft@dickinson.edu
Phone: 717-254-8963
Office: 2nd Floor, Asbell Center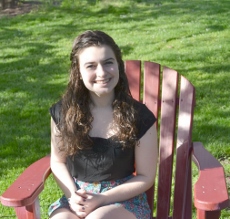 Tracy is a senior from Long Island, New York, who is studying Religion,
Judaic Studies, and Political Science. Over the summer, she works for the URJ Kutz leadership camp in New York, and has also interned from the Religious Action Center in Washington, DC. In addition to working at the Asbell Center, Tracy is a First-Year Mentor, a member of Kappa Alpha Theta fraternity for women, and a committee chair for Relay for Life.

As the Asbell Center's Pincus Engagement Intern, Tracy helps to plan and publicize lectures, concerts, holiday celebrations, alternative spring break trips, and other special events. She also serves as the superivor to the presidents of the different Jewish Life organizations on campus.