The Center for Service, Spirituality, and Social Justice at Dickinson College provides support for students during a time when decisions about life's meaning, living in a community of pluralism, and religious beliefs are explored and shaped. The Center provides spaces for students to learn about other faith traditions, provides a place for questioning, and opportunities to articulate hopes, decisions, and meaning. Working with many partners on campus and in the community, the Center is a resource for students (both individually and within groups) to delve into one's religious tradition, practice various new religious traditions, and support leaders of religious groups. The Center welcomes conversations with students (religious and non-religious) interested in exploring faith traditions.
To learn more about the philosophy and previous religious life programs, see the Religious Life Brochure.
Also visit us on Facebook and Twitter!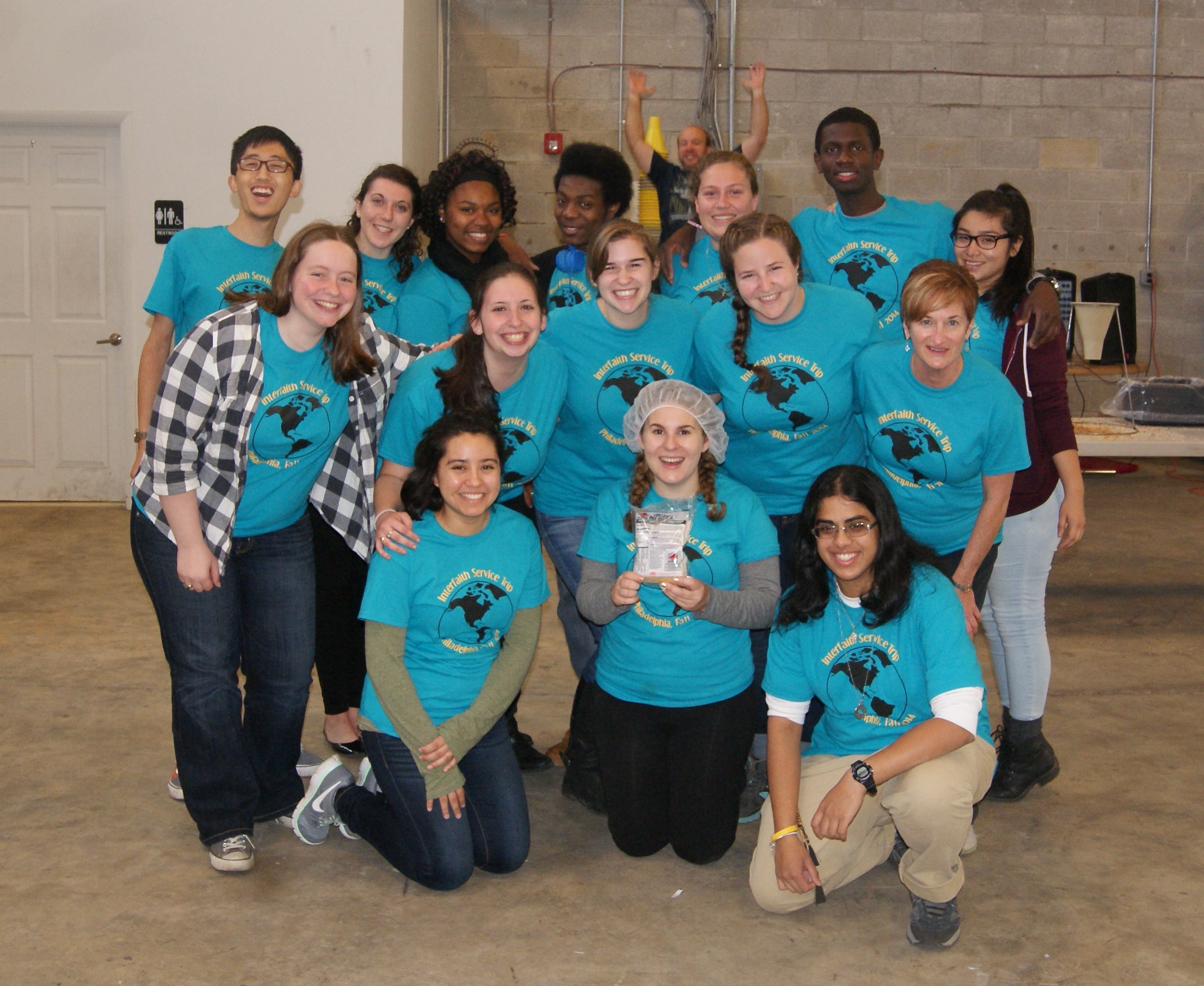 The Center for Service, Spirituality, and Social Justice currently runs these interfaith programs:
Women of Faith Night. A night dedicated to discussing what it means to be a woman of faith on the Dickinson College campus. Gathering in the Asbell Center for Jewish Life, women of different faith backgrounds come together for a few hours to eat, discuss, and connect with each other. In Fall 2012, the discussion was centered around the movie Arranged, a story about an Orthodox Jewish woman and a Muslim woman's friendship as they both go through the process of arranged marriages. Women of Night Nights are typically run once a semester by the Office of Religious Life and a student coordinator.
Big Beliefs and Big Questions. Big Belief and Big Question dinners are typically run twice a semester by the Office of Religious Life, and focus on bringing students of different beliefs and faiths, and across different grades and social groups, together to take part in a meal and an open dialogue about beliefs and faith traditions. The conversation is unstructured, and purposefully left open so that students can feel comfortable sharing their own experiences and learning from the experiences of others.
What Matters Most. What Matters Most dinners are small group discussions that give students the opportunity to engage with faculty and administrators in conversations centered on what matters most to them. The concept and purpose for the dinners are based off of the "Last Lecture" given by the late Randy Pausch, a computer science professor at Carnegie Mellon. The dinner allows hosts to share what matters most, whether it relates to their professional positions at Dickinson and/or personal interests, experiences, hobbies, etc. The desire for this series is to spark this same type of exploration within the students who attend the dinners and for them to connect the things that are important to them to their actions while at Dickinson and beyond.
This I Believe. This I Believe is a bi-monthly column printed in the Dickinsonian, in-which students have the opportunity to take their beliefs and ground it in the events of their life. Based off of an international organization of essays and radio spots started in 1950 on NPR, students write about something meaningful to them, inviting everyone from the campus community to learn and engage in the conversation.
In past years, other programs and opportunities have included:
Religious Life Photo Contest. This event is co-sponsored by the Office of Community Service and Religious Life, along with The Center for Global Study & Engagement, and depicts photos taken by Dickinsonians about either, A) a religious event and/or worshippers; B) a spiritual celebration; C) a house of worship; or D) Dickinsonians engaging with a religious celebration of a host country. Photos from abroad experiences were preferred, although photos from the U.S were accepted too. The contest received almost 140 photos from across the world, and the top 15 were selected to be displayed in the cafeteria and HUB for all to see, during the Holiday Dinner the week of December 3rd to 7th.
Lancaster Amish Country Day Trip. Sponsored by the Office of Religious Life and Asbell Center for Jewish Life, the Lancaster trip was a one day excursion to the Amish countryside of Lancaster, PA, to provide an opportunity for students to learn about the history, religion, and culture of the Amish people, and to reflect on the importance of learning about other belief systems and cultures.
Previous events and programs have included:

Stand Up and Speak Out. A day in Washington DC exploring how people stood up and spoke out in their time around issues of religion and race through visits to the MLK Memorial and the Holocaust Museum. Dinner was at Bus Boys and Poets, a local restaurant that today provides opportunity for people to speak out on social justice issues.

Bead for Life is an organization that empowers women in Africa to make and sell jewelry through home parties in the US. With the connection a Dickinson alumni, the office raised over $1200 to support women in Uganda by purchases of necklaces, bracelets, soaps and much more.
The Interfaith Service Trip took a group of 16 students and 3 administrators to Philadelphia to explore faith traditions and work with each other. The group participated in a Sabbath service, worship at Arch Street UMC and homeless people, spoke with a Hindu student at Penn University, and visited Mother Bethel AME, the oldest black congregation in America.
The Center supports students (both exploring and established in religious traditions) as they explore:
What do I believe? (meaning making and awareness of one's own values and beliefs, space for safe questioning and exploration)
How do I articulate what I believe? (ability to share beliefs and live in respect and understanding with people of other beliefs)
How do I live out my beliefs? (capacity to respond in ways that continue spiritual learning and understanding)
Exploring these questions occur through intentional programming and informal conversations. Small groups, student groups, partnerships with local faith communities and occasional programs provide a web of support to explore and answer the vision questions.
*Campus Worship* - opportunities for on-campus worship
*Faith Communities Near Dickinson* -information on the wide array of different faith communities located near campus and welcoming to students
*Religious Life Clubs* - student clubs and organizations on campus
My religion is simple...my religion is kindness. -Dali Lama