September 29, 2016
Have you ever felt exhausted, depressed or unmotivated for no apparent reason? Maybe you have put some weight on despite exercising & eating well? Thyroid dysfunction may impact these health issues.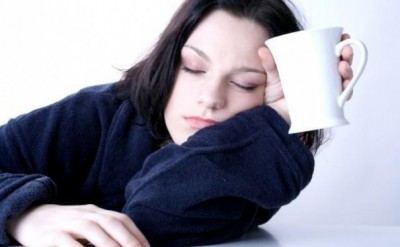 What's in a Number?
Understanding Thyroid Disease & Becoming Your Own Health Advocate!
Presented by Professor Cindy Samet, Chemistry
Thursday, September 29
Stern Center, room 102 | noon-1 p.m.
Have you ever felt exhausted and don't know why? Depressed and unmotivated for no apparent reason? Or maybe you have put some weight on despite exercising and eating well? Have you ever described this to your physician only to be told that there's nothing wrong with you and that this is "just a normal part of aging?" Have you had thyroid blood work done only to be told you are "in the normal range?" If so, you may very well be part of the thyroid disease epidemic that affects millions of people of all ages. Although women are most impacted by thyroid disease, it is increasingly affecting men. The most common form of thyroid disease is autoimmune in nature and causes the thyroid gland to "under produce" the hormones necessary for optimal health. This is called hypothyroidism. In this session we will discuss some common thyroid blood tests, the complexities behind them, and why many of us struggle to find help. You will learn how some basic information can enable you to understand what the thyroid gland does and empower you to interpret your own results and in doing so, become your own health advocate.
Prof. Cindy Samet is a 1982 Dickinson alum and has been teaching at the college since 1988. Outside of the research laboratory, she studies the chemistry of certain illnesses that the conventional medical system struggles with, such as vitamin B12 deficiency, gluten-related problems, and thyroid disease.
Registration is available in CLIQ via the Gateway. For assistance with registration, please send an email or call ext. 1503.
Further information