Consider the Process
by Sarah Niebler, assistant professor of political science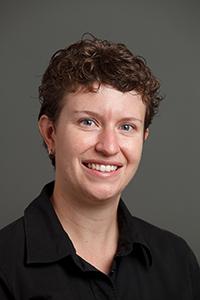 Within the field of political science, there have been disagreements about how faculty should be talking about the 2016 presidential election. Some say we should continue to be as impartial as possible. Others say this election is different because Republican nominee Donald Trump represents a different kind of candidate with more dangerous views. I believe it's our obligation to critique ideas, policies and characteristics of all candidates, but we must do so with an eye toward recognizing our own predispositions and partisanship. Then we must understand how those predispositions and partisanship color our perceptions of policies and the candidates themselves.
I encourage students to think about the political institutions and electoral rules we have in the U.S. and the behaviors and outcomes we observe because of those. Then, I ask students to consider what shortcomings they see in our democratic system and whether and how changing the rules and institutions might get them closer to their ideal democracy. It's not enough to advocate for voter ID laws or reforms to the redistricting process, but students must articulate the problems they see, then provide evidence for how their proposed changes might improve the electoral process.
On Election Day, students in both my classes will go to precincts throughout Cumberland County, Pa., and talk to voters as the students implement an exit poll they helped to design. They will use the resulting data to learn how to analyze and present quantitative information. In my courses, I try to capitalize on students' inherent interest in the 2016 Presidential Election and encourage them to think more critically, articulate their assumptions, and—using relevant data—present thoughtful, cogent arguments about the American political system.