Institutional Awards
Donald B. and Dorothy L. Stabler Foundation. $50,000. This grant will supplement our existing Donald B. and Dorothy L. Stabler Scholarship Fund to provide additional tuition assistance to worthy students to support their pursuit of a Dickinson College undergraduate education.
The Campbell Foundation. $30,000. (Julie Vastine/ALLARM) "Susquehanna Stream Team & Creek Watch." This grant supports the continuation and expansion of Susquehanna Stream Team and the enhancement of Creek Watch. ALLARM intends to achieve the following: 1) Deepen the monitoring experience for existing Stream Team monitors to include macroinvertebrate workshops, database entry workshops, and new data interpretation and communication workshops; 2) Expand Stream Team geographically by creating a new county partnership in the Lower Susquehanna watershed and 1-2 new county partnerships in the Middle Susquehanna watershed; and 3) Further develop and promote Creek Watch by working with county watershed specialists and community stakeholders to refine Creek Watch protocol and training materials and collaborating with Water Reporter to create a robust Creek Watch application for aquatic recreational users.
Pennsylvania Historical and Museum Commission - Historical & Archival Records Care Grant. $10,000. (Malinda Triller-Doran, Library) "LGBT History Project Collection Project Archivist" This grant project will provide funding to hire a one-year, full-time project archivist to organize and catalog selected portions of the LGBT History Project housed at Dickinson College. This position will improve the discoverability, visibility, and use of the collection and facilitate the digitization of selected portions of the collection. This project is supported by a grant from the Pennsylvania Historical and Museum Commission's Historical Archives and Records Care Grant, a program funded by the Commonwealth of Pennsylvania.
Lancaster County Solid Waste Management Authority. $30,000. (Julie Vastine, ALLARM) "Susquehanna Stream Team Expansion" This funding supports the expansion of Susquehanna Stream Team into three priority counties in the Lower Susquehanna watershed. Susquehanna Stream Team has several objectives: 1) Develop baseline data on Susquehanna tributaries that help to answer questions concerning the effects of land use on water quality; 2) Engage Susquehanna residents in the collection of data of known quality and use those data to understand the health of their community's waterways; and 3) Collect data that help to inform additional monitoring needs and/or areas for restoration.

Institute for International Education (IIE) Fulbright U.S. Scholar Program – Germany. $5,000 (est.). (Amity Fox, Center for Advising, Internships & Lifelong Career Development (CAILCD)) "U.S. - Germany International Education Administrators Program." During this two-week program in October 2019 awardees will attend meetings with representatives from German universities, private-sector agencies and organizations and selected government agencies. They will also visit university international offices and discuss U.S. higher education. Grantees receive round-trip international travel, lodging and a per diem that includes a meal allowance for those meals not provided. Only eight International Education Administrators Seminar grants are awarded annually.
Schlegel Deibler Charitable Foundation. $15,000. (Malinda Triller-Doran, Archives & Special Collections) "LGBT Center of Central PA History Project"
Campus Compact of New York and Pennsylvania. (Gary Kirk & Laura Megivern, Center for Civic Learning & Action.) "Northside Workforce Development VISTA - Hope Station & Dickinson College Partnership (Northside Project)." Dickinson College's Center for Civic Learning & Action seeks a VISTA to support access to job readiness training and employment opportunities in Carlisle's Northside neighborhood. Longtime partner Hope Station has recently acquired Cyberspace, a training facility and computer lab located in an underserved area adjacent to low-income housing and an emergency shelter. This presents an opportunity to design and implement a contextually relevant and evidence-informed program focused on employment skills, job searching resources, and internet access for low-income youth and adults. Cyberspace will leverage Hope Station's visibility in the local community and Dickinson's access to students, faculty, staff, and relevant community organizations to provide new and expanded economic opportunities in Carlisle's neighborhood with the greatest racial diversity and lowest average income. The VISTA will develop systems for managing the lab (volunteer recruitment and management, scheduling, and tracking maintenance needs); document unmet needs and demand for training and resources, and recruit and schedule college and community stakeholders to develop and deliver clinics and programs that enhance computer skills, job search effectiveness, resume writing, and employee soft skills. In conjunction with Hope Station youth programs, Cyberspace will also offer computer coding camps and other STEM activities. Working with the Northside Learning and Action Network, an established coalition of Dickinson faculty and community stakeholders, the VISTA will coordinate a needs assessment to direct future engagement with senior citizens, English Language Learners, military families, and individuals re-entering the community post-incarceration. The VISTA will coordinate Dickinson College interns and courses focused on Cyberspace with service-learning and community-based research components.
U.S. Department of Education CARES Act: Higher Education Emergency Relief Fund (HEERF) $718,034. (Bronte Jones, Finance and Administration). Funds will support COVID-19 higher education expenses related to student financial aid.
U.S. Department of Education CARES Act: Higher Education Emergency Relief Fund (HEERF) $718,034. (Bronte Jones, Finance and Administration). Funds will support COVID-19 higher education institutional expenses.
Pennsylvania Dept. of Environmental Protection (DEP), Mid-Atlantic Volunteer Monitoring Conference. $25,000. (Julie Vastine, ALLARM). The Mid-Atlantic Volunteer Monitoring Conference occurs biennially and each state within EPA's Region 3 hosts the conference on a rotating basis (Virginia, 2007; Pennsylvania, 2009; Maryland, 2011; West Virginia, 2013; Virginia, 2015). The conference offers workshops and sessions focused on a variety of topics related to water quality monitoring and provides a forum to discuss issues pertaining to volunteer monitoring. Past conferences have been successful at bringing the citizen volunteer community, service providers, and environmental agency staff from Region 3 states together. The conference provided the opportunity for data collectors and users to meet and form partnerships, discuss water quality issues in their region, share resources and success stories. Dickinson's ALLARM program will support and hold the conference in July/August 2020 or 2021
Faculty Awards
American Association of University Women - American Fellowships Short-Term Research Publication Grant. $6,000. (Mireille Rebeiz, French & Francophone Studies) "Gendering Civil War: Francophone Women's Writing in Lebanon"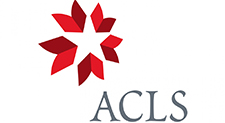 American Council of Learned Societies - Frederick Burkhardt Residential Fellowships for Recently Tenured Scholars 2020. $102,500. (Antje Pfannkuchen, German) "Printing the Invisible: The Invention of Photography as a Cultural Technique" For residence at the Department of Modern Languages and Literatures at Johns Hopkins University during academic year 2020-2021. "Printing the Invisible: The Invention of Photography as a Cultural Technique" studies the birth of photography in the early nineteenth century as an innovation reaching far beyond the scope of a new technology or a novel art form. The concept of a "Kulturtechnik" (a cultural technique) provides a theoretical frame work to investigate a variety of influences participating in the conception of this emerging imaging process. This new examination integrates the canonical considerations of optics, chemistry, and art history with so far unappreciated developments, such as eighteenth-century electrical experiments and Romantic poetry, to reveal how photography originated not so much as a method to copy an existing view or object but as a process to make visible something that could not be seen otherwise.
Spencer Foundation - Small Research Grants Program. $49,997. (Amy Steinbugler, Sociology) "Untethered Ties: Parents' Neighborhood Networks in the Era of School Choice" Traditionally, schools have served as institutional brokers of social capital that contribute to the density of parents' neighborhood networks. But with the rise of school choice, urban schools are increasingly untethered from school neighborhoods. Are neighborhoods still important sites for parent connection and social relationships in the era of school choice? The question is critical. If neighborhoods provide parents with meaningful connections and resources, and school choice weakens the bonds between neighborhood parents, then school choice may limit parents' access to important social capital. Alternately, there may be unexpected benefits to neighborhood networks from the prevalence of school choice. Through 90 interviews with Philadelphia parents of 8th graders, this study explores how urban parents value and utilize their neighborhood networks, and how proximity to their children's schools shapes these connections. By collecting both narrative and network data, this study examines the meanings, experiences, and structure of parents' neighborhood relationships.

Council for International Exchange of Scholars - Fulbright NATO Security Studies Belgium. $26,000 (estimate). (Andy Wolff, Political Science and International Studies) "Complex Security Governance in Europe" This project investigates how European security is managed in a complex and multi-level governance environment. It seeks to determine the conditions in which national governmental actors, the European Union's Common Foreign & Security Policy, NATO, and the Organization for Security and Cooperation in Europe interact and collectively decide which security forum is best for authorizing operations, altering defense strategies, and crafting new policy initiatives. The project invokes and tests the applicability of a number of IR theories such as multi-level analysis, bureaucratic politics, networking theory, resource dependency theory, and ideational formation in explaining actor and international organization behaviors. Cases studies include crisis management of the Libyan War and the Ukraine crisis, counterterrorism policy, and cyber policy. The project makes a significant contribution by approaching the crafting of European security in a holistic and interconnected fashion, and providing a broad conceptual framework for understanding the complexity of cooperative policy-making in Europe.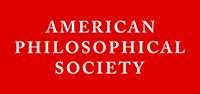 American Philosophical Society (APS) Franklin Research Grant. $6000. Alyssa DeBlasio, Russian) "Vladimir Petrushevsky at the Dutch Volcanological Survey in Java, 1921-1950." Deblasio I am in the early stages of a book project tentatively titled A Life in Exile: Vladimir Petrushevsky in Russia and Indonesia, which emerges from the intersection of several disciplines: Russian Studies, transnational studies, volcanology, and the history of science in Indonesia in the mid 20th century. She is seeking funding to complete the research and writing of two chapters, which cover the nearly 30 years Petrushevsky spent working on the volcanoes of Java. The proposal includes three weeks in the archives in Bandung (June 1-22, 2020) and 6 weeks of writing at my home institution (June 23 – July 31, 2020).
Slavic-Eurasian Research Center (SRC) of Hokkaido University Foreign Visitors Fellowship Program for 2020-2021. $29,000/¥2.5M. (Alyssa DeBlasio, Russian). This fellowship provides support for research over a maximum period of 10 months. DeBlasio's current research seeks to map and interpret the main intellectual trajectories of Russian philosophy from the late 20th century through the present. The proposed project during an SRC fellowship term will takes two forms: (1) tracing the development of leading concepts in Russian thought from late socialism (late 1960s) to the present, with an emphasis on genre diversity and hybrid models of philosophical discourse; (2) preparation of an article on Aleksandr Piatigorskii (1929-2009), whose work sits at the intersection of several influences and genres: Buddhist ethics, Soviet semiotics, communication theory, and Georgian phenomenology.

Partnership for Better Health, (Sharon Kingston. Psychology). "Improving Outcomes for Children of Caregivers with Substance Use Disorders." The project is a partnership between the National Prevention Science coalition and local partners including The Cumberland-Perry Drug and Alcohol Commission, The Carlisle Early Education Center, The RASE Project, Hempfield Behavioral Health and the Dickinson College Center for Civic Engagement and Action. The project will provide evidence-based parenting support to caregivers in recovery from substance use disorders to prevent negative outcomes for their children and decrease the risk of caregiver relapse. We will make high-quality continuing education available to professionals serving these families, strengthen the support system for all parents by promoting existing parenting interventions, adding new interventions and introducing home-based parenting interventions for parents in recovery. Professor Kingston and her Co-Principal Investigators will be responsible for project coordination and the evaluation of the project.
Aetna. $27,000 (subaward through Tri County Community Action). (Dave Sarcone, International Business and Management; Meg Winchester, Health Studies; Tony Underwood, Economics) "Social Determinants of Health in Harrisburg, PA, Affecting Health Outcomes and Risk Factors at the Census Tract Level" Census tract 207 (67.2 years) and census tract 213 (69.5 years) have the lowest life expectancy in the Harrisburg Carlisle metropolitan statistical area. The goal of the research is on improving health outcomes in census tracts 207 and 213 using both aggregate data and in-depth community and individual information to create a data and community driven intervention plan. Additionally, the intent of the community research process is the development of a model of census tract analysis and intervention based on community-centered practices for any census tract.
Chiang Ching-kuo Foundation for International Scholarly Exchange - Scholar Grant. $30,000. (Wei Ren, Art and Art History) "The Versatile Medium: Lu Xun and the Rise of Modern Chinese Design"
National Park Service (NPS) Slave Stampedes: The Underground Railroad on the Missouri Borderlands Project (Part B) $111,838.23 (Matthew Pinsker, History). Dickinson College will identify up three to four historic sites, structures or historic landscapes associated "slave stampedes" in Missouri for potential inclusion in the National Historic Register of Landmarks and the NPS Network to Freedom. Pinsker and his team will identify potential candidate sites and then consult with NPS staff and current project Editorial Board to prepare a short list of application packets. Matthew Pinsker, principal investigator, and his Dickinson team will then conduct extensive field and digital research and will hire special consultants as needed, in preservation, archaeology, and historic landscape, to help document claims for historical significance. Dickinson will prepare the final three to four nominations in consultation with NPS staff by September 2022.

National Science Foundation. $299,966. (John Henson, Biology) "COLLABORATIVE RESEARCH/RUI: Building the Contractile Ring in the Early Embryo" Cytokinesis is the final event of the cell cycle whereby the cell physically partitions into two daughter cells. Over forty years of morphological, biochemical, genetic and biophysical studies have contributed to our understanding of how the spatio-temporal regulation of the actomyosin contractile ring facilitates cytokinesis. However, despite this large research effort, significant questions remain regarding precisely how the contractile ring is assembled and organized in animal cells. Recently published work by the investigators demonstrated that in early embryonic cells, the mature contractile ring is comprised of a highly organized array of aligned, concatenated myosin II and actin filaments. Moreover, during the earliest phases of cytokinesis myosin II, septin and anillin are organized into discreet foci that appear to transform into intermediate "patches" that presumably assemble into the fully formed ring. These nodes are reminiscent of the pre-ring nodes of cytokinetic proteins in fission yeast, and are the first evidence that a similar process may be employed in an animal cell. The current proposal will apply a combination of live cell imaging, high-resolution light and electron microscopy, and agent-based computer modeling to test the hypothesis that in the sea urchin embryo the contractile ring assembles from precursor nodes that undergo congression and transformation into a mature ring. The proposed studies will be performed in early echinoderm and mollusk embryos, whose synchronous divisions, optical clarity and ease of injection and manipulation offer an excellent system for both experimental and theoretical approaches. (Collaborating institution: New Mexico State University)
Partnership for Better Health, Rapid Response Grants to Address Covid-19, $25,000. (Heather Bedi, Environmental Studies) for Farmers on the Square (FOTS). Farmers on the Square is a producer-only farmers market that consists of vendors who are located within 50 miles of downtown Carlisle. Our mission is "to support local farmers by directly connecting all community members to quality regional products in a vibrant, producer-only farmers' market". Products include fresh local fruits and vegetables, breads, cheeses, eggs, honey, flowers, and prepared foods, all of which are locally produced.
This proposal aims to provide food and sanitation services to those most vulnerable to health and economic challenges during the COVID-19 pandemic. Funding is requested to provide fresh food to Cumberland County residents in need, while also supporting local farmers. Funds are also proposed to support the market safety at the weekly farmers on the square in Carlisle.
Deutscher Akadmischer Austauschdienst (DAAD) - Senior Research Fellowship. $7,000. (Heather Bedi, Environmental Studies) "Berlin's energy transition: Realities and Relevant Lessons for India's energy transition." Scientific consensus on anthropogenic climate change indicates dire consequences if the world continues the use of fossil fuels that powered past industrialization. As the world's third largest primary consumer of energy, India and its energy trajectory is eagerly followed by climate scientists and policymakers. With most of India's electricity supply derived from carbon intensive coal, there are environmental health, development, and greenhouse gas emissions concerns. This is particularly poignant for the 300 million Indians who lack electricity access. Germany's 25 year energy transition experience may offer relevant lessons learned, which could inform Indian efforts to de-carbonize the nation's electricity system. Research conducted by Dr. Timothy Moss (Humboldt University) provides insights into the transition from fossil fuels to renewable energy in Germany, with specific emphasis on energy infrastructures in Berlin. Dr. Moss generously invited me to explore the experience of Berlin's changing forms of energy during a one-month residency at Humboldt University's Integrative Research Institute on Transformations of Human-Environment Systems. Funds are requested from DAAD to support this research stay.
ArtBridge Foundation $10,000, Heather Flaherty, Trout Gallery. Funding is requested for public community arts programming and an exhibition entitled Horace Pippin: Race at War, which situates Pippin's 1943 work, Mr. Prejudice, within the larger context of African American experiences during World Wars I and II. Many community members would define Carlisle as an "apple pie community" with expansive parks, diverse restaurant options, holiday parades and a rich history. Defining a rich history, however, is complicated. While Carlisle was the home to three signers of the Declaration of Independence, was the site for many Civil War conflicts, and a station for the Underground Railroad, it, like many communities across the United States, holds a history wrought with social injustice and systemic racism, two past and present subjects which are rarely exposed and confronted by the community.
ArtBridge Foundation $10,000, Heather Flaherty, Trout Gallery. Funding is requested for public community arts programming and an exhibition entitled "Moses Williams". Williams, an artist known for his cut-paper silhouettes, was a former slave of Charles Wilson Peale, the early-American portraitist, naturalist and museum founder. Peale was good friends with Benjamin Rush (whose portrait he painted-see above), the founder of Dickinson College in Carlisle, PA. Indeed, it is almost certain that Rush and Williams would have known one another because Rush was a frequent visitor to the Peale household in Philadelphia, where Moses worked. The Trout Gallery will be exhibiting a number of Williams' silhouette cut-outs of the Peale family, highlighting the incredible skill of Williams as an artist, but also the complicated history of the college's founding father.
National Endowment for the Humanities - CARES Act. $73,508. (Jim Gerencser and Malinda Triller-Doran, Dickinson Archives). "Securing staff to support two humanities archival collections at Dickinson College during COVID-19" Funding is requested for two Archives projects to make unique humanities resources more discoverable and easily accessible: a.) hiring staff to process donated collections of personal papers reflecting the experiences and activism of the LGBT community of the greater central Pennsylvania region, and then digitizing select materials from those collections to share freely online, and b.) employing consultants to craft descriptive metadata and upload previously-digitized historic content to an open online resource related to the Carlisle Indian Industrial School (1879-1918).