Institutional Awards
IIE Fulbright Foreign Language Teaching Assistant (FLTA) Program. $13,698. (Sonja Paulson, Center for Global Studies and Engagement, with Carolina Castellanos, Spanish Areas Studies). Dickinson requests one Arabic Teaching Assistant for 2017-2018 academic year. The FLTA will work in the Spanish and Portuguese department for 18 hours per week under the supervision of Carolina Castellanos. The FLTA will enroll in at least two (2) courses per semester, audit or credit, using tuition waivers issued annually to Center for Global Study & Engagement.

Partnership for better health Partnership for Better Health, $3,500. (Joyce Bylander). "CONNECT: The Summer Collaboration." The CONNECT summer program's collaboration between Dickinson College and the Carlisle Arts Learning Center is a unique 4-week summer program that is targeted at enriching the lives of all middle school youth. The program's holistic approach is designed to support young people's physical, intellectual, social, and emotional development. Evidence compiled by the Substance Abuse Mental Health Services Administration demonstrates that enriching out-of-school time programs may contribute significantly to youth well-being. Ongoing engagement in positive out-of-school time programs is shown to: improve school attendance; lower depression and aggressive behavior; and reduce lifetime use of tobacco, alcohol and other drugs. High quality out-of-school time programs can also reduce teen pregnancy and crime, while increasing high school completion and college enrollment. Given the dearth of summer programs for low-income and at-risk middle school youth, CONNECT offers a critical inroad to promote positive youth development during the summer gap for those low-income and at-risk teens, as well as all other teens.
IIE Fulbright Foreign Language Teaching Assistant (FLTA) Program. $13,698. (Sonja Paulson, Center for Global Studies and Engagement, with Magda Siekert, Middle East Studies). Dickinson requests one Arabic Teaching Assistant for 2017-2018 academic year. The FLTA will work in the Middle East Studies department for 18 hours per week under the supervision of Magda Siekert, Lecturer. The FLTA will enroll in at least two (2) courses per semester, audit or credit, using tuition waivers issued annually to Center for Global Study & Engagement.

Partnership for better health Partnership for Better Health, $500. (Lindsey Lyons, CSE) "Bicycle Safety Education Program for Carlisle's Northside Neighborhood". The Northside Ride will bring together community members of all ages to explore our neighborhood on bikes. The ride will: Provide helmets, lights and locks to neighborhood riders who do not have them, b) promote bicycles as an effective form of transportation within and beyond the Northside of Carlisle, c) practice bicycle safety, d) Connect residents to each other and local community organizations. In December 2017, the North Carlisle College-Community Learning and Action Network established the Cycling Initiative Working Group to discuss ideas and plan for improving bike safety, routes, infrastructure and culture throughout the Northside neighborhood of Carlisle. Key partners for this group build on the good work of LifeCycle (which distributed 120 refurbished adult bikes in 2016 and 110 in 2017, plus another 30 children's bikes through Hope Station in 2016 and 20 more in 2017) and Dickinson's Handlebar bicycle cooperative. To date none of the bikes earned by community members have been accompanied with safety equipment such as helmets and lights. Representatives from Hope Station, YWCA, Project SHARE, Dickinson, New Life Community Church and Westside Neighbors Association have come together to launch this initiative, and Lifecycle and Dickinson can remain foundations for program success beyond the one- day event. Dickinson's Handlebar and Lifecycle has an established secure partnership as they serve similar functions to different audiences.
Child Care Consultants, Inc./Pennsylvania Department of Human Services, Office of Child Development and Early Learning - Education and Retention Award. $38,025. (Regina VanKirk, Children's Center) This funding, which will be administered by Child Care Consultants, Inc., will support staff-specific awards for highly qualified teaching staff.
Donald B. and Dorothy L. Stabler Foundation, $460,000 . This grant is a supplement to our existing Donald B. and Dorothy L. Stabler Scholarship Fund to provide additional tuition assistance to worthy students to support their pursuit of a Dickinson College undergraduate education.
International Writing Center Association, $1000. (Noreen Lape, Writing Center). (under advance contract with Utah State University Press) examines a new model for writing centers – one that focuses on foreign language writing tutoring. The book explores the politics of English-medium writing centers in a globalized world, provides a rationale for an MWC, suggests strategies for collaborating with faculty to administer an MWC, and details how tutor training differs when the center is multilingual as opposed to monolingual. Because the project draws on interviews and session transcripts, the grant will fund the services of a professional transcriber.

Partnership for Better Health. $3,500. (Joyce Bylander, Student Life). The CONNECT/CALC Collaboration between Dickinson College and Carlisle Arts Learning Center is a four-week summer program that is targeted at enriching the lives of at-risk teens.

National Science Foundation Advancing Informal STEM Learning (AISL) program. $40,000. (Julie Vastine, ALLARM). "Streamlining Embedded Assessment (EA) to Understand Citizen Scientists' Skill Gains." ALLARM will serve as a partner/participant in this project with University of Maryland Center for Environmental Science (UMD-Frostburg). The Streamlining EA project will apply the new knowledge and tools developed through our UMD's Pathways project to study effective and efficient ways to develop EAs in order to catalyze our understanding of the impact that Citizen Scientists' CS) projects have on volunteers' inquiry learning. Our research questions are: a) What processes are useful for developing broadly applicable EA methods or measures, and b) what can we learn about gains in participant skills when CS organizations use EA.
Faculty Awards

FACE Foundation - Tournées Film Festival. $2,200. (Adeline Soldin, French and Francophone Studies)
U.S. Department of Agriculture – National Institute of Food and Agriculture – Agriculture and Food Research Initiative – Foundational Program. $22,879. (Margaret Douglas, Environmental Studies/Environmental Science) "Context is key: tools for adapting beekeeping practices to diverse landscapes" We will (1) Determine which landscape features (forage quality, pesticide use, colony density, climate) and management practices (Varroa treatment, supplementary feeding) predict honey bee colony overwintering survival. (2) Determine which landscape factors, management factors, and colony health parameters predict colony productivity (honey production, colony weight) over time. (3) Develop an online portal that beekeepers can use to evaluate the landscape factors in their apiary locations and evaluate their overall landscape quality.
Kunstnarhuset Messen - Artist Residency. $2,000 (est.). (Anthony Cervino, Art & Art History)

Partnership for better health Partnership for Better Health, $4,000. Asuncion Arnedo (Spanish & Portuguese) "2018 Migrant Farm Labor Health Outreach - Upper Adams County." Funds will be used to purchase and distribute over-the-counter health items e.g. toothpaste, muscle-soothing ointments and ibuprofen, to migrant farmer workers working in the Upper Adams county area.

Partnership for better health Partnership for Better Health, $2700. Profs. David Sarcone and Margaret Winchester, Health Studies. "Collaborative Assessment of Patient Activation Measure (PAM) between Sadler Health Center (SHC) and Dickinson College." Winchester and Sarcone propose to evaluate the Patient Activation Measure currently being implemented at Sadler Health Center, which aims to increase patient self-efficacy and engagement in care. We will conduct patient surveys and in-depth interviews to provide context and evidence for tailoring the program. This evaluation will strengthen the capacity of SHC to implement PAM and ultimately improve patient outcomes for people living with Type II Diabetes.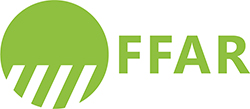 Foundation for Food and Agriculture Research. $12,345. (Margaret Douglas, Environmental Studies/Environmental Science) "Location, Location, Location: Developing Tools for Selection and Management of Landscapes to Promote Healthy Bee Populations" We will (1) Comprehensively assess and develop predictive models of the impacts of multiple generalizable, ecologically-relevant indices of landscape quality (forage quality, nesting resource quality, pesticide use, honey bee colony density, microclimate) and beekeeper management practices (parasite and disease management) on the health of managed honey bees and wild bees in diverse (urban, suburban, agricultural, and natural) landscapes. (2) Use existing and newly generated data on pollinator attraction to a broad array of flowering plant species to develop and validate an optimization model to design and refine regionally-appropriate, cost-effective plant species mixes to meet different stakeholders' needs. (3) Use information from Objectives 1 and 2 to develop an online decision support tool that will allow different stakeholders to a) assess the quality of their landscapes for supporting managed honey bee and wild bee populations and b) generate high-quality, cost-effective pollinator seed mixes to improve the forage quality of their landscapes. This collaborative project is being led by the Pennsylvania State University's Dr. Christina Grozinger. This research is being supported by the Foundation for Food and Agriculture Research.
National Park Service (NPS). $130,000. (Matt Pinsker, History). "Slave Stampedes" project on the Underground Railroad in the Missouri borderland" for academic year 2018-19. This is a special history project that will explore the construction and evolution of the term "slave stampedes" in the Missouri borderlands and assess its impact on the coming of the Civil War. Pinsker would serve as director, lead researcher and lead author for this project, which would operate during his sabbatical year.

Institute for International Education (IIE) Fulbright U.S. Scholar Program – Korea. $5,000 (est.). (Sonja Paulson, Center for Global Study and Engagement - CGSE.) "U.S. - Korea International Education Administrators Seminar." During this two-week program in July 2018 awardees will attend meetings with representatives from Korean universities, private-sector agencies and organizations and selected government agencies. They will also visit university international offices and discuss U.S. higher education. The first week will be spent in Seoul; during the second week grantees will visit institutions outside of Seoul. Grantees receive round-trip international travel, lodging and a per diem that includes a meal allowance for those meals not provided. Only eight International Education Administrators Seminar grants are awarded annually.
American Philosophical Society - Franklin Research Grant. $6,000. (Maria Bruno, Anthropology) "Knowledgeable landscapes: an ontological study of indigenous engagements with the Lake Titicaca Basin" This funding will support ethnographic interviews in June 2018 to document audio-visually and spatially how local inhabitants speak about, move through and engage with their landscape.

Council for International Exchange of Scholars (CIES), Fulbright Scholar-in-Residence (SIR) Program. $50,000 (est). (Neil Leary, CSE; Emily Pawley, Food Studies). Dickinson will recruit two Scholars to contribute to our Food Studies certificate program, one for a residency in the fall 2018 semester and the other for a residency in spring 2019. Both Scholars will be active contributors to food studies scholarship, have expertise on food issues in urban and/or rural contexts in South Africa, have a doctoral degree and at least two-years teaching experience at the undergraduate level. In addition to scholarly work in food studies, the scholars will have experience combining their scholarship with food advocacy and/or food policy work in South Africa at local, national and/or regional levels. The scholar will be able to teach a comparative-systems course that examines and compares food systems, policies and politics in a region of Africa with those of the United States. For fall 2018 we seek a Scholar with experience and knowledge of food and related issues in South Africa. For spring 2019, we will recruit a Scholar with experience and knowledge of indigenous foods food in Indigenous Knowledge Systems, (IKS) a field which is expanding rapidly in South Africa since the development of the Indigenous Knowledge Systems Policy of 2004, which has worked to give Indigenous South African knowledge a home in academic institutions.
Northeast Sustainable Agriculture Research & Education (SARE). $14,059. (Matt Steiman, Dickinson Farm; Jason Smith, Biology). The beef industry suffers major economic losses due to a complex of flies that feed on cow blood and/or mucus. For pastured cows, the most important of these pests are horn flies and face flies. Chemical controls for these pests are prone to failure due to resistance evolution and, moreover, they pose environmental and health risks. For these reasons we propose to evaluate a non-chemical control method that could be used in an integrated pest management plan for filth flies: pasture dragging. This practice is thought to benefit farms by spreading manure nutrients while reducing the survival of fly larvae in manure, but the effects on flies have not been scientifically evaluated. We propose to evaluate the efficacy of this practice on the Dickinson College Farm and share our results via the 2019 PASA Farming for the Future Conference, publication in a trade journal (e.g. Stockman Grass Farmer), and publication in a peer-reviewed science journal.
US Department of Justice, Drug Enforcment Agency (DEA) Mid-Atlantic Laboratories, Excess Property Transfer Program. $~68,682 in-kind equipment. (Amy Witter, Jason Gavenonis, Chemistry). Under this program Witter and Gavenonis were able to acquire an Agilent gas chromatograph (GC) Flame ionization detector (FID) with auto injectors and auto sampler, plus a Parker Hydrogen Generator unit for the GC/FID. This piece of equipment will assist in their teaching and research.

CIES Fulbright-Nehru Academic and Professional Excellence Award (8379-IN). $45,000 (est) . (Heather Bedi, Environmental Studies) "An Ethnography of Solar Energyscapes in India." Using burgeoning solar projects in the south Indian state of Kerala as exemplars, I propose to study the everyday narratives of solar energy anticipation, implementation, and energy access through text analysis and interviews with solar entrepreneurs, government officials, solar service providers, and community stakeholders. Advancing conceptualizations of 'energyscapes' (Appadurai 1990), this project follows the flow of solar energy implementation as a means to examine associated cultural and environmental implications. Solar energy represents an innovative means to bring renewable energy to India's population of over 1 billion, but there is a lack of research examining the everyday realities of solar projects. While existing research on solar energy focuses on technical analyses, this Fulbright research project intends to provide ethnographic insights into the politics of access and affluence possibly associated with this dynamic source of energy.
National Geographic Society - RFP: Changing Polar Systems. $42,613. (Kristin Strock, Environmental Studies) "Thermal Controls on Methane Dynamics in Icelandic Lakes: In-Situ Incubations Across A Geothermal Temperature Gradient" As the climate warms, it is critical to understand feedback mechanisms that will influence ecosystem greenhouse gas emissions. Will increasing air temperatures lead to higher rates of microbial greenhouse gas production and emission or will biotic uptake of these greenhouse gases be able to keep pace with increased production and thus mediate emission? These questions are particularly important for methane, a potent greenhouse gas that has 34 times the warming potential of carbon dioxide. Its production and consumption are strongly mediated by microbial processes in lakes (methanogenesis and methanotrophy, respectively). However, our knowledge of methanogenesis and methanotrophy is largely limited to controlled laboratory studies with few studies that test controls on methane emissions in the field. Polar regions in particular are predicted to experience amplified anthropogenic warming (Holland and Bitz 2003) as evidenced by accelerated glacial retreat (Dyurgerov and Meier 2000), sea-ice thinning (Comiso 2003), and permafrost degradation (Oechel et al. 2000). Polar lakes, the focus of this study, have disproportionately high contributions of methane emissions to the global methane budget (Wik et al. 2016), and yet are understudied as compared to other more accessible sites at mid- or lower-latitudes. As a result, we propose a research project that will develop predictive models that relate methanogenesis and methanotrophy to key environmental variables. This research will help to answer a key question: how do environmental controls on production and oxidation influence net methane emission from Icelandic lakes? Emissions from lakes are increasingly being recognized as an important global source of atmospheric methane, contributing upwards of 10% of global emissions (Bastviken et al. 2011, Ciais et al. 2013).

ASIANetwork Student Faculty Fellows Program $41,665. (Ann Hill, Anthropology; Susan Rose, Community Studies Center). In this project two faculty mentors and six students will conduct research in a rural farming community in China. Change in China's urban areas is dramatic, as cityscapes emerge from suburban rice paddies. Much of the research on rural China today focuses on these out-migrants, whose labor and remittances have injected cash into the rural economy, spurring the growth of new homes and new levels of consumerism in the countryside. However, stay-behinds continue to work in village fields, go to village schools, and maintain the village's numerous temples and ancestral tombs. It is seldom asked how their largely unpaid work matters in the headlong rush, under government direction, to wage earning and urbanization. We ask questions on the other side of issue: about the work of villagers who do not migrate. Amidst changes to village economies and community life, especially since the beginning of migration out of the village in the early 1990s, how do these "stay-behinds" - usually the elderly, mothers, and children – contribute to the sustainability of the local farming ecology and of village cultural traditions?
United States Institute for Theatre Technology, Inc. - International Professional Travel Grant. $2,500. (Sherry Harper-McCombs, Theatre & Dance) "Residency with Papermoon Puppets in Yogyakarta, Indonesia"
University of Maryland, Nathan and Jeanette Miller Center for Historical Studies and the University of Maryland Libraries' Gordon W. Prange Collection - 2017-2018 Twentieth-Century Japan Research Award. $1,500. (Evan Young, History) "Health and Home in Occupation-Era Japan: Women's Magazines and Domestic Medical Care"
The Gladys Krieble Delmas Foundation. $7,316. (Peter Schadler, Religion) "Inclusion and Exclusion in the Late Antique and Early Medieval Mediterranean" The goal of this project is to bring together 12-15 international scholars for a two-day workshop in which pre-circulated papers will be presented and discussed by the scholars on the topic of Inclusion and Exclusion in the Late Antique and Early Medieval Mediterranean, 400-800 CE. These scholars work in different fields of the humanities, but principally History, Religious Studies, Languages and Literature, Art History, Judaic Studies, and Sociology. The workshop is the second of a two-part series, the first having taken place in Israel in November 2016 at Ben-Gurion University of the Negev, and hosted by the Center for the Study of Conversion and Inter-Religious Encounters. The papers from the first workshop are currently being prepared for publication by Brepols, a premier international publisher in the humanities based in Belgium, which is publishing the proposed two-volume work. Most of the scholars attending this workshop will be junior scholars, with two senior scholars in the field who will present longer papers in a public setting to the community at Dickinson College. This multi-disciplinary undertaking will entail collaboration intended to foster relationships across traditional lines of expertise and include methodologies from the range of disciplines highlighted above. The workshop will serve as a venue to improve the pre-circulated papers, refining them to become part of the two-volume publication. Twelve abstracts have been selected for the workshop from a call for papers that was issued for both workshops in the spring of 2016.

Highmark Inc., $5,711. (Chuck Zwemer, Biology, John Haiduck, ROTC). "An emergency response initiative: Improving survival in intentional mass casualty and active shooter events." In this project faculty EMTs will conduct training for DPS and Carlisle PD first responders, the Dickinson Community and general public in innovative and effective new methods of bleeding control learned by the US military and other agencies involved in the war against terrorism since 2001. Funding will support an instructor training kit (reusable) and individual specialized first aid kits. Dickinson is providing partial support for the project.

FACE Foundation - Tournées Film Festival. $2,200. (Adeline Soldin and Lucile Duperron, French and Francophone Studies) Tournées Film Festival is made possible with the support of the Cultural Services of the French Embassy in the U.S., the Centre National du Cinéma et de l'Image Animée (CNC), the French American Cultural Fund, Florence Gould Foundation and Highbrow Entertainment.

The Adams County Foundation, $800. Asuncion Arnedo (Spanish & Portuguese) "Migrant Farm Labor Health Outreach - Upper Adams County." Funds will be used to purchase and distribute over-the-counter health items e.g. toothpaste, muscle-soothing ointments and ibuprofen, to migrant farmer workers working in the Upper Adams county area.
U.S. Geological Survey. $36,995. (Scott Boback, Biology) "Analysis and reporting of existing data on low-density detection of Brown Treesnakes on Guam" Control of invasive brown treesnakes (BTS) on Guam via toxicants and/or traps offers the possibility of greatly suppressing snake populations at landscape scales. Visual encounter surveys provide a validated means of assessing the efficacy of population reduction. However, true eradication depends on removing the last few individuals, and it is therefore important to understand whether behaviors of BTS change as population densities decrease markedly. If we can understand how BTS use the forest at these low densities we have the potential of adjusting search efforts to improve the likelihood of detecting animals accidentally introduced to neighboring islands. This project was designed to better understand spatial ecology and detection of BTS in the Habitat Management Unit (HMU) on Andersen Air Force Base. The HMU had a depressed snake density at the time due to repeated aerial deliveries of snake toxicants during 2014-2015. Twenty BTS were implanted with radiotransmitters and were located four nights per week by trained personnel from Dickinson College. While these snakes were being tracked to determine their precise locations, USGS biologists conducted simultaneous visual encounter surveys in the HMU. Snake locations were documented using standard microhabitat and environmental variables. The goals of the current project are two-fold. First, we aim to describe how BTS behave at low densities in terms of movement and habitat selection. Second, we will compare locations of radiotransmitter-implanted snakes versus those encountered during the visual searches and describe any differences. The results of these analyses will allow us to refine visual searching strategies to improve detection of BTS at low densities. This material is based upon work supported by the U.S. Geological Survey under Grant/Cooperative Agreement No. G17AC00283.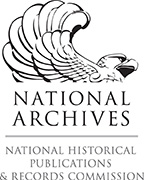 NARA - National Historical Publications and Records Commission Program. $76,249. ( Susan Rose, Sociology; James Gerencser,). "Carlisle Indian School Digital Resource Center - Interrogating and Reclaiming History from Multiple Perspectives." This project has three goals: 1) make information and primary documents related to the Carlisle Indian School (CIS) easily and freely accessible, 2) work with "citizen archivists" to create an interactive site to which descendants of the CIS students can contribute their own documents, photos, oral histories, and commentaries; and 3) offer productive ways for the history and legacy of Indian boarding schools to be confronted, discussed, and taught. The Carlisle Indian School is a major site of memory for all Indian nations and those interested in the history of American education. To achieve the above goals we will: a) convene a Teacher's Institute in summer 2017 in Carlisle with specialists in American Indian education, and participants (12 secondary educators) to develop lesson plans that use the CSDRC and other local resources. These plans can then be used in native and non-native classrooms and community centers/libraries around the country; b.) we will also develop curricular toolkits that will contain photographs of CIS students, historical materials from the School, and other materials useful to engaging their students. These kits will be distributed during the next project phase and to educators upon request through CSDRC; c) W will conduct workshops during the academic year 2017-2018, in five regions across the nation to train teachers to use the materials recently developed, and engage their students to use and contribute to the CSDRC. The criteria for selecting these particular Nations and places include: communities who sent the significant numbers of children to Carlisle; interest of these communities in collaboration; and geographic diversity.
Student Awards
National Institute of Standards & Technology, Summer Undergraduate Research Fellowship Program (NIST-SURF), $8,919. (Candice Ionescu '19; International Studies). The program will support the student for 11 weeks during summer 2018 in the Standards Coordination Office (SCO) in Gaithersburg, MD.