On April 23, students and faculty read aloud from Don Quixote continuously from 8 a.m.–8 p.m.
In addition to Spanish, excerpts were read in several other languages.
Schedule of the Day:

8 a.m.: Presentation (front porch Bosler Hall)

8:30 a.m.: Readings begin (steps of Bosler Hall)

9:30 a.m.-3 p.m.: Continuous readings (and Skype) (Bosler Atrium)

3-5 p.m.: Multilingual readings (Biblio Café)

5 p.m.: Continuous readings and reception (Bosler Atrium)

8 p.m.: Readings conclude
Languages in which Cervantes's Don Quixote was read: English, Spanish, Russian, French, Italian, German, Portuguese, Chinese, Japanese, Basque, Polish, Korean, and Swedish

Watch a video of some of the readings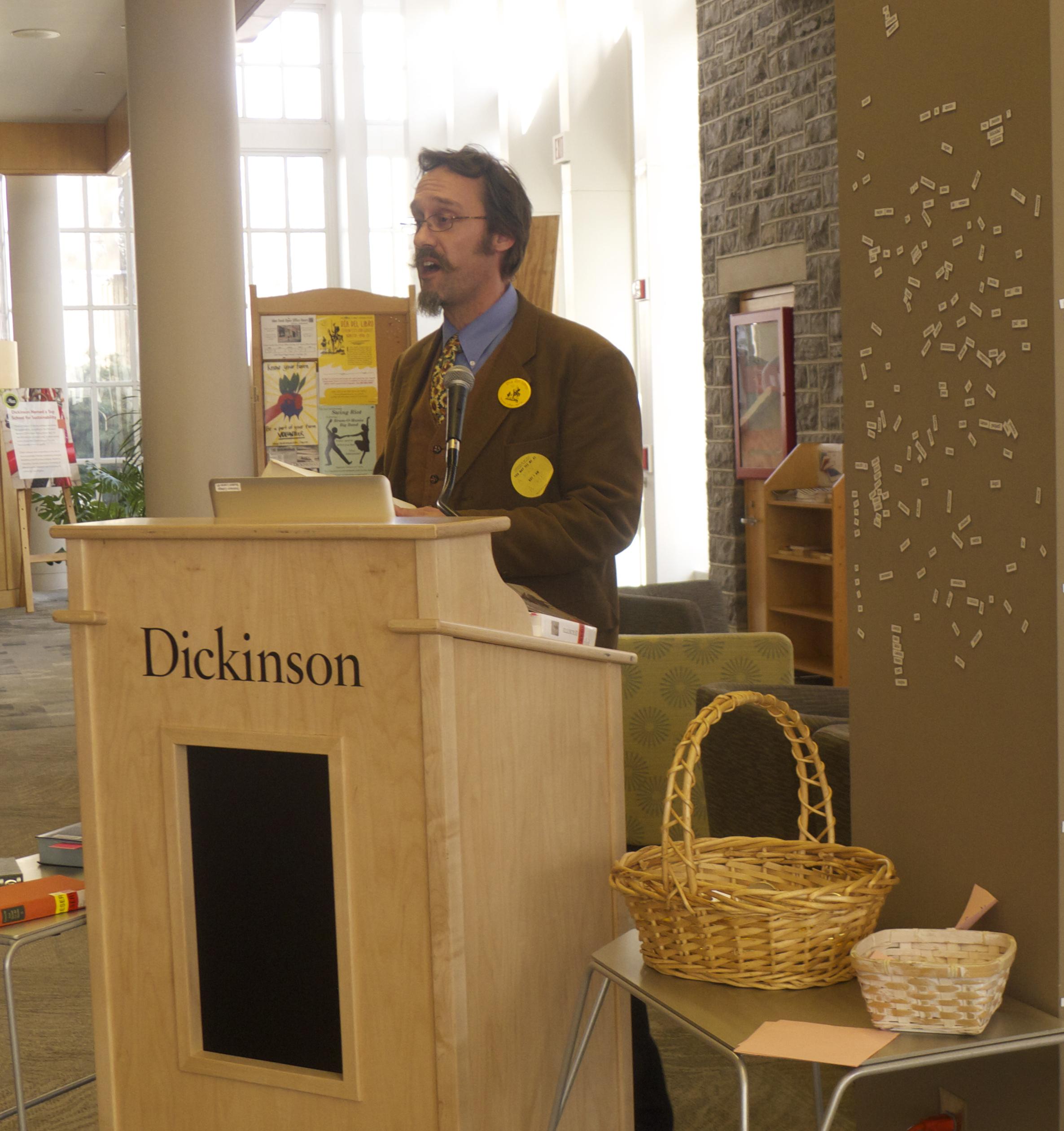 Professor Andy MacDonald reads from Cervantes's novel in French and English.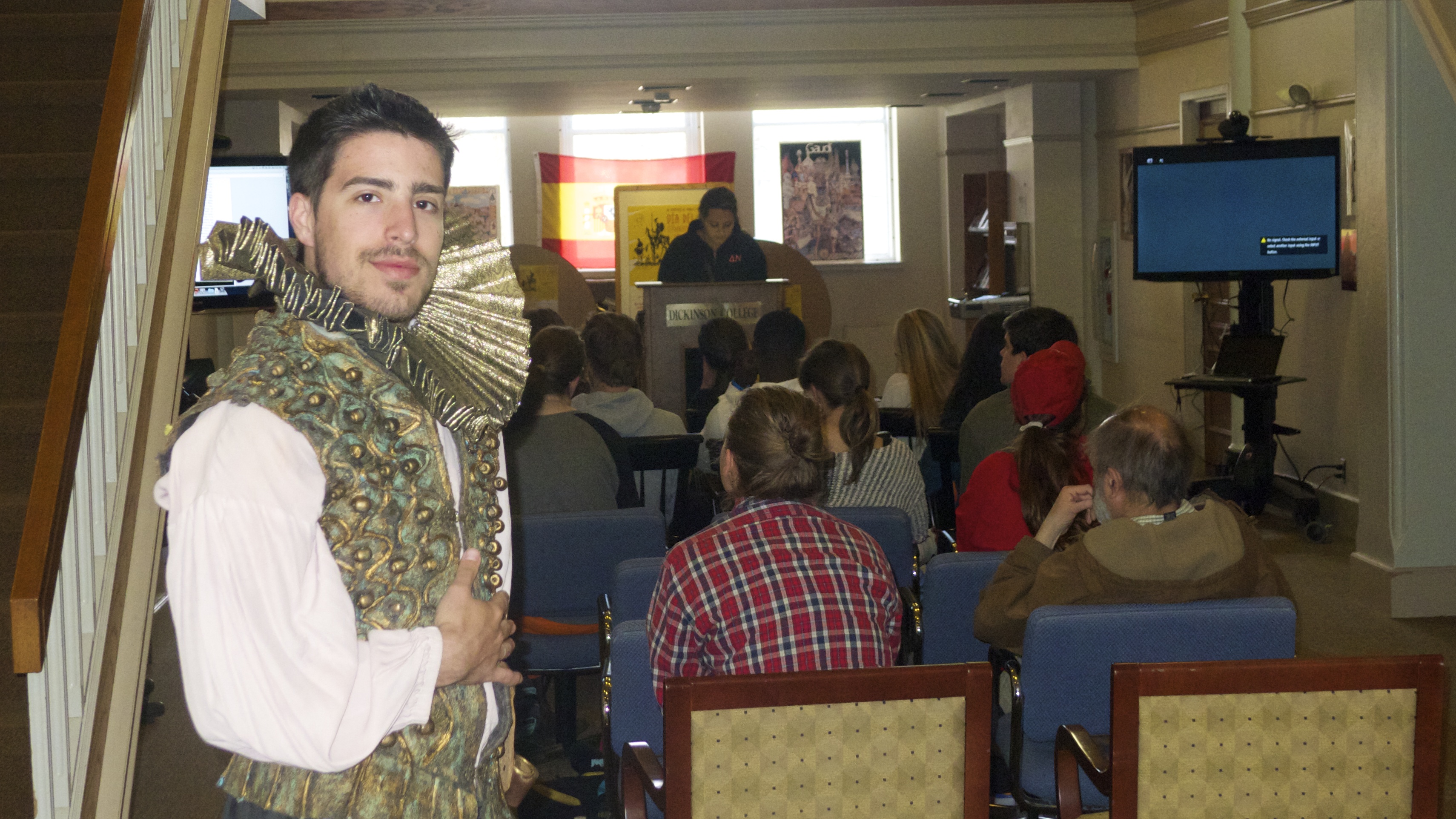 Don Quixote impersonator, Daniel Pinzón-Jimenez, greets readers.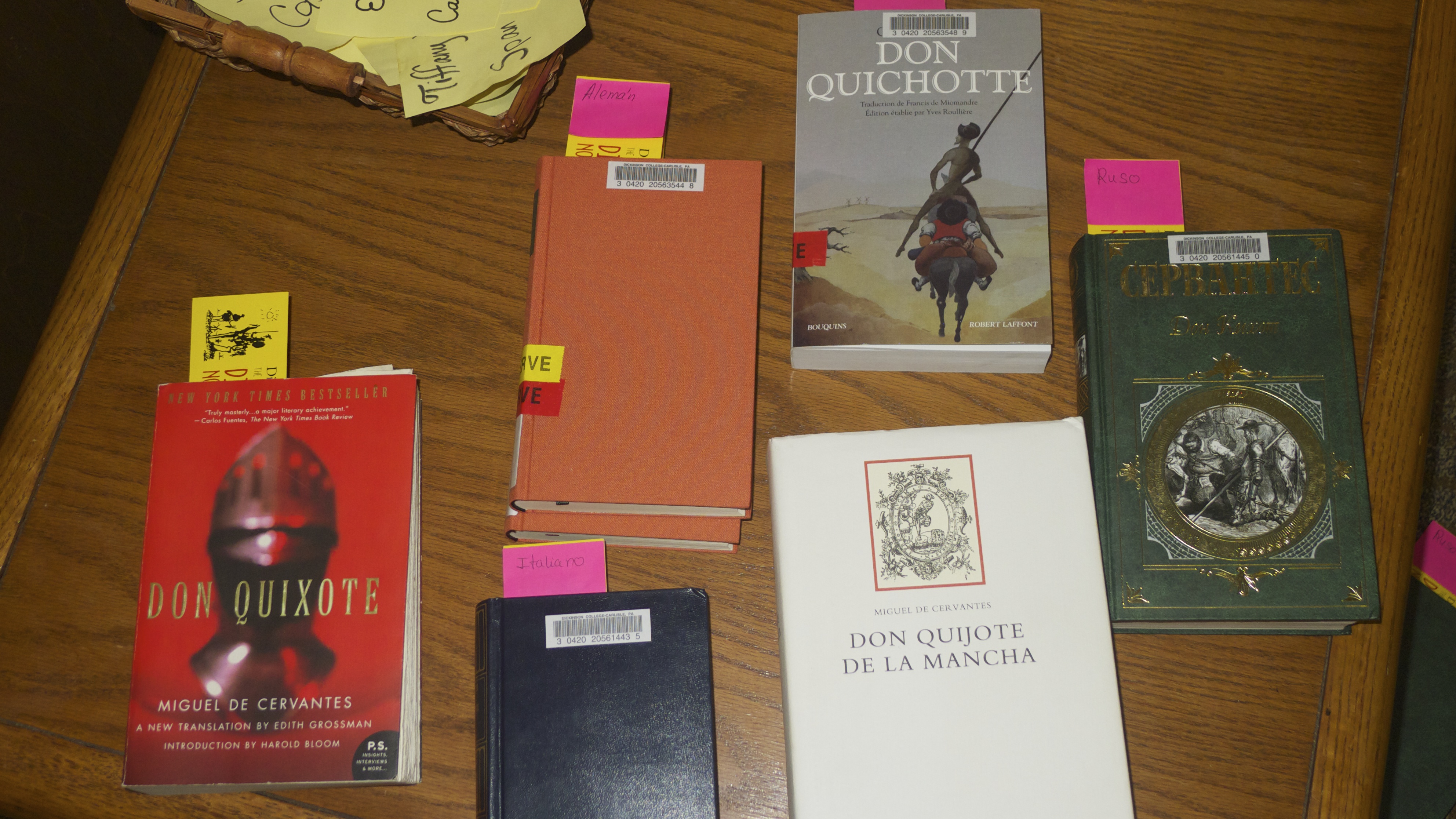 A few of the many Cervantes's Don Quixote translations.
Michael Bogdan '05, a Spanish teacher at Boiling Springs High School, stands with some of his students who read in the Don Quixote readathon.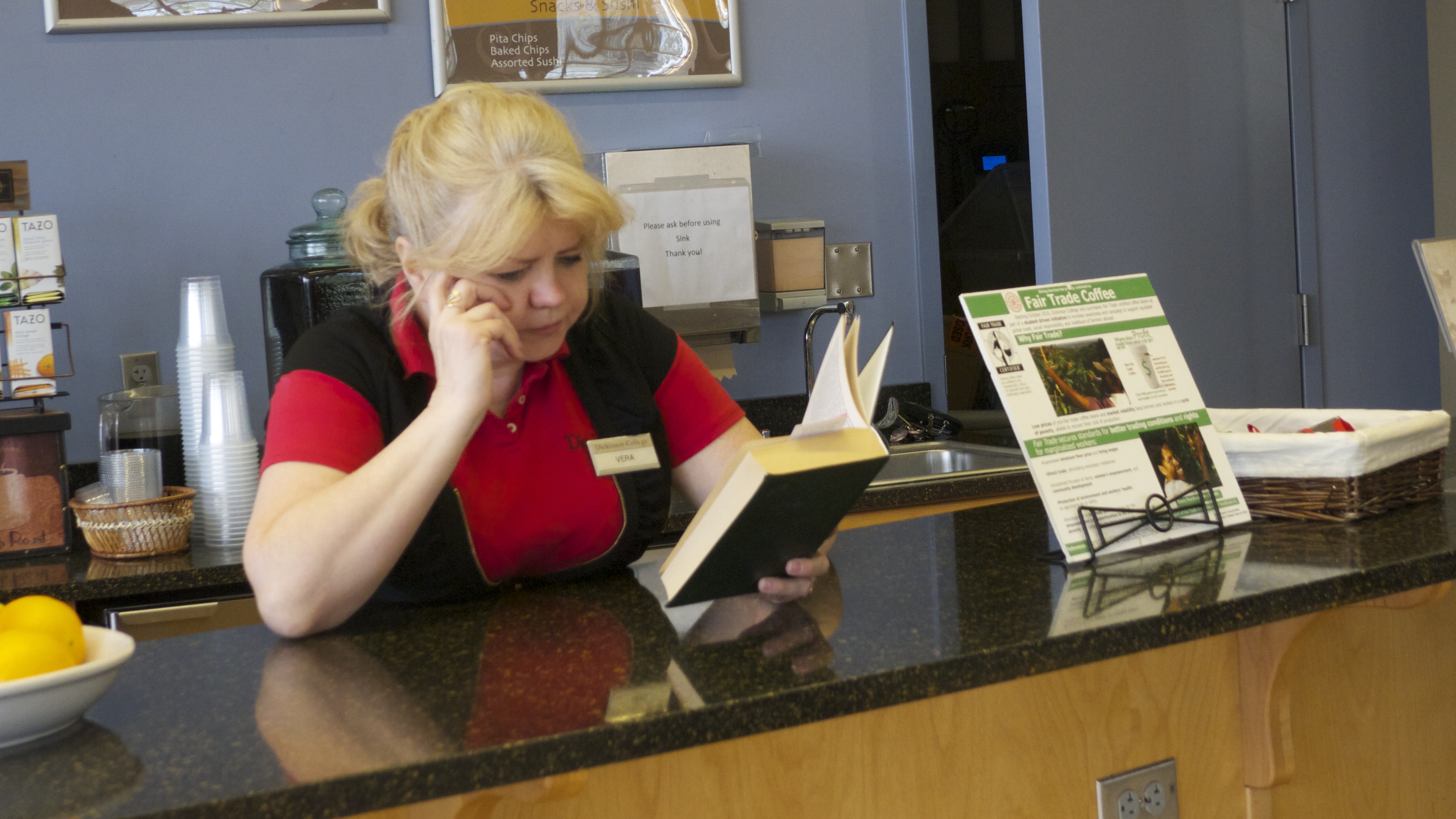 A Dining Services employee brushes up on her Russian Don Quixote at the Biblio Café.