Olivia Zoratto'18
Hello! My name is Olivia Zoratto and I am currently a senior at Dickinson College, pursuing a Film Studies Self-Developed major. I have always had a deep passion for film, its many aspects, and its importance in shaping humanity throughout the world. My Film Studies Self-Developed major allows me to study film as an academic discipline, enabling me to gain knowledge of the theoretical, critical, and historical approaches to film. Through the courses of my major, I have developed an awareness of how film can be used to interpret and influence the perception of national, international, and historical arenas, differing cultures and religions, as well as race, gender, and sexuality issues. Furthermore, my major also allows me to attain experience in the process and techniques in the production of film, and to understand the approach that many filmmakers take to get their messages out to the world, which is something I've always found very interesting! From all that I learn from my Film Studies Self-Developed major, I want to be able to reach out and make the public aware about important issues within society.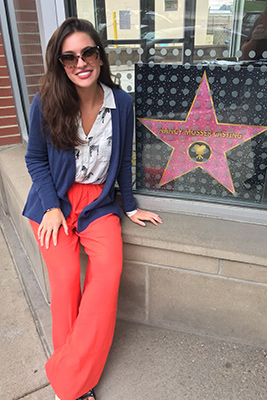 Frances Youmans'19
I'm Frances and I'm an English and German double major, with a minor in Film and Media Studies! I've always had a strong interest in filmmaking and film analysis, and after taking lots of film-related courses in high school I wanted to continue my media education in college! I've taken "Film Production," "Intro to Film Studies," and "Cold War Cinema." I've also taken "The American Sitcom," as well as "The Horror Film." Because the Program is made up of professors from so many other departments, I've really enjoyed getting such a broad range of perspectives on how to analyze media. In "The American Sitcom," we looked at the history of the sitcom chronologically, and placed different shows within the context of their time periods. Watching so many examples of television, from The Honeymooners to The Mary Tyler Moore Show to Black-ish, really changed how I watch modern sitcoms. Not only are the classes interesting, but it's always fun to get to know other people who also love to talk about movies and TV!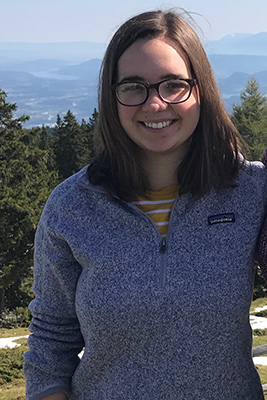 Kenya Bullock '19
I am a Theatre Arts Major with a Film and Media Studies minor. I am a Self-proclaimed artivist from, Trenton NJ. Since the age of 16, I have been interested in videography and all that comes with it. Videography was introduced to me by a mentor, and it changed my life. At the age 18, I became interested in fighting social justice issues. I would like to introduce the world of videography and activism to teens that way it was introduced to me. I have my own business, Kenny b productions, where I capture the memories of families, music videos for artist, and I also make my own films for my own enjoyment. I chose the film minor because I want to be a filmmaker and a nonprofit owner for young women who are interested in arts activism. Through the minor here at Dickinson I've been able to further develop my theoretical understanding of film and all that it has to offer me.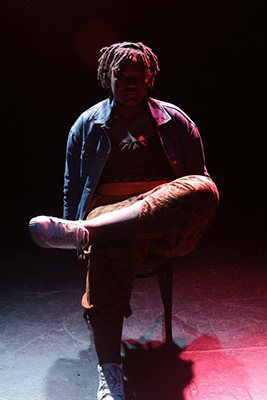 Dylan Chambers '20
Hello! My name is Dylan I am from Cincinnati, OH and I am a Philosophy and Italian Studies double major and a Film Studies minor. I chose to minor in film because I love and appreciate film as an art, but also because I think that in the modern world, film and television can depict and add to philosophy. Through my film classes, I have learned both the technical skills of filming and editing and improved my writing and analytical skills. In my course on the television show Lost we also read Shakespeare's The Tempest and Sartre's No Exit to understand the significance of certain ideas within the show. The opportunities for cross-discipline study and the incorporation of ideas from other cultures and philosophies is also an excellent aspect of the Film and Media Studies Program here at Dickinson.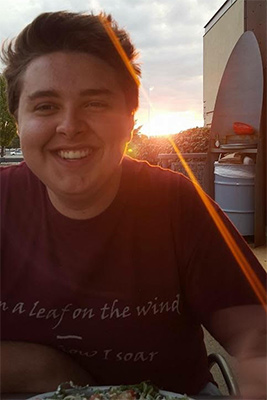 Mihir Pyakuryal'19
Hi, my name is Mihir. I am a Psychology major and a Film and Media Studies minor. I have always been interested in films, even as a kid. Watching films was always an emotional experience for me. I enjoyed watching movies because they always have a powerful effect on my mood and my thoughts. My sophomore year I decided to take the Intro to Film studies class and I was completely blown away. I really enjoyed watching films for that class and analyzing them in terms of what we were learning. I also learned the technical aspects of film making, such as camera movements, editing, angles and much more. This gave me a new perspective on film and film making. I then decided to minor in film studies, further delving into my interest and fascination of films. The minor gave me a chance to integrate my knowledge from psychology courses with the knowledge from the film courses I was taking. I became particularly interested in looking at films and their effects on human psychology and behavior.
Through the minor, I also got cool opportunities like meeting Carlo Lavagna, an Italian filmmaker, and working with him for my final film project in class. Overall, it has been a great experience for me, learning about various aspects of film and media. Through the experiences from my minor, I have learned to appreciate films in a completely new light, an immersive and impactful audio-visual art form like no other.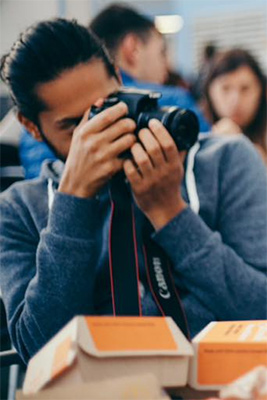 Yelda Quezada
Hi! My name is Yelda. I am a History major with a concentration in war and diplomacy and a Film Studies minor. Because film is strongly tied to narrative and conveying a certain message through a collection of images, events (whether factual or not), and memory this is what drew me in. As a history major, we do a lot of independent research where we are required to piece evidence and historical events into a narrative framework that calls for the analyzation of a larger truth in the world. Film works in the same way and helps illustrate historical events through a lens that goes beyond text, the only difference is that historical film through its digital medium can be more accessible than historical artifacts/evidence which are often in hard to reach archives around the world. By taking film classes at Dickinson such as "Latin American and Film" and "Music, Film and Culture in the Caribbean," and "Intro to Film" I have become aware of the power that the camera, producers, writers, and directors have on portraying the histories of different cultures and the influence that their film expertise has on the way we look at society.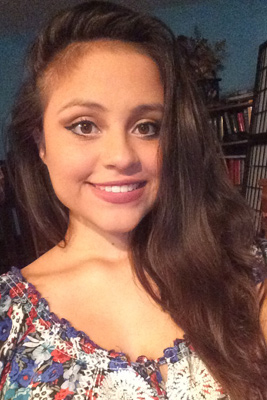 Jamie Willock
Hi! My name is Jamie Willock and I am a senior English major with a Film Studies minor at Dickinson College. From a young age, I have always been interested in starting a career in entertainment. I chose to start this path after spending the last two summers in Los Angeles, working for talent management and production companies. A major aspect of my jobs included spending time dissecting movie and television scripts, deciding whether they had the ability to become produced. I met different producers, actors, directors, and writers, all of whom I loved to learn from about their industry. Classes like Screenwriting, of which I took at Dickinson and at Second City in Chicago, allowed me to develop tactics to decide what made a script ideal. Others like the Vietnam War in film and literature combined Film Studies with my English major and allowed me to develop a correlation between the two fields. I want to use the Dickinson Film Studies minor to start my career out of college in Hollywood, and to one day use my passions of writing and storytelling to create movies and television!