Professional Staff: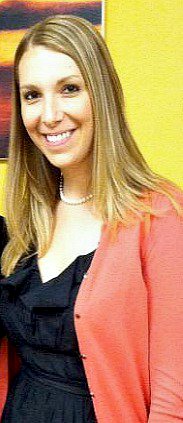 Interim Director, Office of LGBTQ Services
Erica Gordon
gordone@dickinson.edu
Phone: 717-254-8054
Office: Landis House

Erica Gordon started as the Interim Director of the Office of LGBTQ Services at Dickinson College in July 2014. Although she is new to this position, Erica is not new to College, having been a member of the Campus Life and subsequent Student Leadership & Campus Engagement team since 2008. In that role, she worked with MOB, Student Senate, the Panhellenic Council, and leadership programs.
Erica holds a B.A. in Sociology from Franklin & Marshall College and a M.A. in Counseling in Higher Education/Student Affairs from the University of Delaware. While in graduate school, she had the opportunity to examine the relationship between sexual identity development and the formation of one's leadership capacity and also to work with the GSA on that campus.
Throughout her professional career and within her personal life, Erica has been passionate about exploring issues of sexuality and gender identity, social justice, intersectionality, and ally coalition building. She is excited and humbled by the opportunity to forward the good work that has been done thus far by the Office at Dickinson.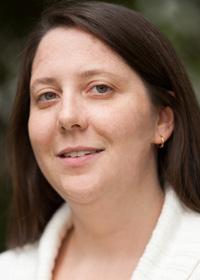 Administrative Assistant - Landis House
Sara Klemann
klemanns@dickinson.edu
Phone: (717) 245-1931
Office: Landis House
Sara Klemann is the Landis House Program Assistant, and is a joint staff member of the Office of LGBTQ Services, the Women's Center, and the Office of Diversity Initiatives. Sara holds a B.A. in Anthropology from Rollins College and an M.A. in Gender and Cultural Studies from Simmons College, where her work focused primarily on examining the intersection of masculinity, sexuality and race from a post-colonial perspective.
Before coming to Dickinson, Sara spent time working in both the non-profit sector and higher education as avenues for exploring social justice work. Prior to moving to Pennsylvania, she worked for the Center for New Words (now Women, Action & the Media), a non-profit dedicated to promoting gender equity and diversity in media. In higher education, she has worked with the Office of Multicultural Affairs at her undergraduate alma mater, Rollins College, doing programming and advising work with student organizations.
Sara has also earned a living as a tutor and writing consultant, in inventory processing/customer service with Borders bookstores, teaching college prep courses with high school students, and at the Dickinson College Children's Center providing care for the children of many faculty, staff, and Carlisle community members.
LGBTQ Pride Coordinators: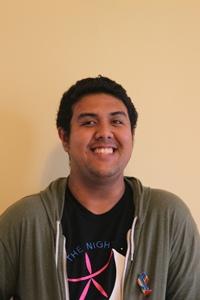 Programming and Community OutreachPride Coordinator
Martin Alvarez
alvarezm@dickinson.edu
Office: Landis House
Martin Alvarez is a junior Anthropology major from Los Angeles County, California. Martin is the Programming and Community Outreach Pride Coordinator and the President of Spectrum for fall 2014. Having been involved with Spectrum since day one on campus, he is excited to continue his work with LGBTQ communities on campus through his work as a Pride Coordinator. Martin strongly identifies as Xicano. Martin's major has fostered a love for the exploration in the intersections of marginalization. Martin enjoys applying theory to practice and continues to challenge us in our work to strive to be a more inclusive community.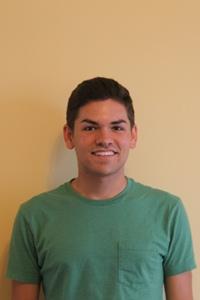 News and Digital Resource Pride Coordinator
Nick Bailey
baileyg@dickinson.edu
Office: Landis House
Nick Bailey is a Junior Year Student from Waynesboro, PA. Nick is interested in social media, sustainable business, and coffee. On campus, he is also involved in Student Senate, the All-College Committee for Enrollment and Student Life, The Peddler, Spectrum, and the Liberty Cap Society. Nick is serving as the News and Digital Resource Pride Coordinator.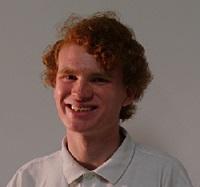 Training and Education Pride Coordinator
Liam Fuller
fullerl@dickinson.edu
Office: Landis House
Liam Fuller is a Sophomore French Major. He is the Training and Education Pride Coordinator. Liam love's the sense of individuality and the agency he has to speak his mind here at Dickinson. As a pride coordinator, he is most excited to build a stronger and more united social justice initiative on campus.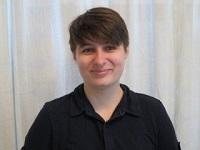 Faculty and Departmental Outreach Pride Coordinator
Kitson Smyth
smythk@dickinson.edu
Office: Landis House
Kitson Smyth is a Sophomore Psychology Major from Manhattan. Kitson is the Faculty and Departmental Outreach Pride Coordinator for fall 2014. She is excited to both work in the Office of LGBTQ Services and to live in Spectrum House next year. She looks forward to fostering a stronger LGBTQIA+ community on Dickinson's campus.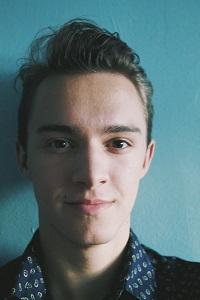 Programming and Events Pride Coordinator
Noah Thompson
thompson@dickinson.edu
Office: Landis House
Noah S. Thompson is a sophomore English and Art double major and is delighted to be able to serve as the Programming & Events Pride Coordinator. His favorite aspect of Dickinson is the strong connection that students and faculty can form. He hopes that with the input of both students and faculty, he will be able to create many events that will help establish a better foundation for understanding and growth between the LGBTQIA community and the rest of Dickinson. Noah is involved in the Mermaid Players, German Club, Idea Fund, Treasurer of Belles Lettres Literary Society, Vice-Editor of the square, and is a First-Year Mentor.