Staff Members
ANNOUNCEMENT: We are now accepting applications for Fall 2017 Student Pride Coordinators! Follow this link for additional information!
PROFESSIONAL STAFF
DIRECTOR, OFFICE OF LGBTQ SERVICES
Erica (Gordon) Lawrence (she/her/hers)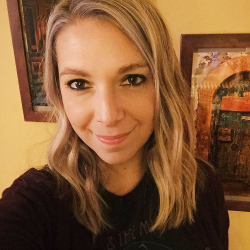 Erica Lawrence started as the Director of the Office of LGBTQ Services at Dickinson College in July 2014. She also serves as one of the College Deans. Prior to this position, Erica was a member of the Campus Life and subsequent Student Leadership & Campus Engagement team since 2008. In that role, she worked with MOB, Student Senate, the Panhellenic Council, and leadership programs.
Erica holds a B.A. in Sociology from Franklin & Marshall College and a M.A. in Counseling in Higher Education/Student Affairs from the University of Delaware. She currently serves as the President of the LGBTQ Alumni Council at her undergraduate alma mater.
Outside of work, Erica enjoys hiking trails in beautiful Central PA, running long distances, traveling, watching soccer, musical theatre, reading, cooking, listening to music, going to concerts, and spending time with friends and family. She lives in midtown Harrisburg with her wife and their two cats, Fiyero & Elphie.
ADMINISTRATIVE ASSISTANT
Kim Wampler (she/her/hers)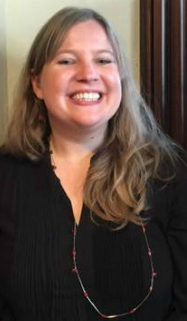 Kim Wampler recently moved back to PA from sunny Southern California, because she missed the people and the seasons. She earned a Master's degree in Positive Developmental Psychology and Evaluation from Claremont Graduate University, and a Bachelor's Degree in Psychology, with a minor in Philosophy, from Shippensburg University. Kim previously worked as a research assistant and field interviewer for national/federal research studies. She is excited to be supporting positive change through Landis House and the Dickinson community. In her free time, Kim loves to read and hang out with her cat, Dr. Professor Marco Kittymanjaro.
INTERNSHIP STAFF
WOMEN'S, GENDER, & SEXUALITY STUDIES INTERN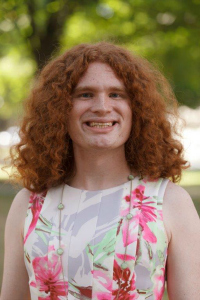 Liam is a senior Women's and Gender Studies and French and Francophone major. They love all of the wonderful people they have met at Dickinson, they have made some life-long friends and connected with people on a very deep level. They are just coming back from a year in Toulouse, France and cannot wait to help the Office of LGBTQ Services be the best office it can be for the community and facilitate connections with other aspects of life at Dickinson in order to create a culture of safety and understanding for LGBTQ+ people.
STUDENT PRIDE COORDINATORS
PROGRAMMING & EVENTS PRIDE COORDINATORS
Fiona Keane (they/them/theirs)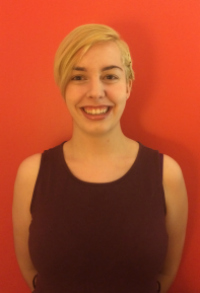 Fiona is a Sophomore American Studies major and a Creative Writing minor. They love the lecture opportunities Dickinson provides for students. There is always a lecture to attend to expand your academic horizons and your world view. They're excited to plan the events that they enjoyed attending so much during their first year of college. They love finding new and exciting ways to educate people, while broadening their own mind.
An Pham (she/her/hers)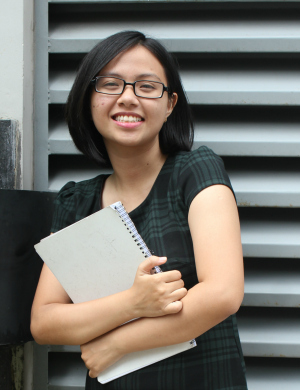 An Pham is a first-year student with a major in political science. One thing she loves about Dickinson is the great number of different events and activities offered on campus for students. She is looking forward to making the campus a safe, caring home for members of the LGBTQ+ community and raising awareness about the movement. She loves making new friends and learning from people of various backgrounds.
Kitson Smyth (she/her/hers or they/them/theirs)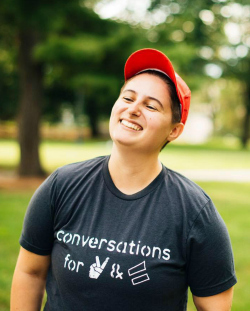 Kitson is a senior Psychology major with a double minor in Spanish and English. They are excited to start their third year in the Office of LGBTQ Services and their final year on campus!
TRAINING & EDUCATION PRIDE COORDINATORS
Drey Battle (he/him/his or they/them/theirs)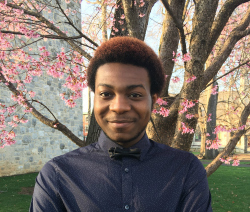 Drey is a junior American Studies major. Their favorite aspect of Dickinson is the multitude of opportunities for engagement available to students. As a Training & Education Pride Coordinator, they are excited to help educate and inform his peers while also thinking of creative and realistic ways to inspire Dickinsonians to share what they learn with their communities back home.
NEWS, MARKETING & PUBLIC RELATIONS PRIDE COORDINATOR
Courtney Gamache (she/her/hers)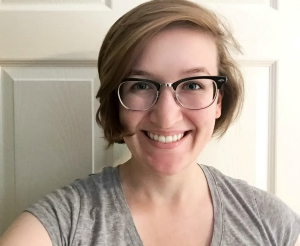 Courtney is a junior majoring in Biochemistry and Molecular Biology. She is incredibly grateful for the connections she's made as a student at Dickinson College. She is excited to work with the Office of LGTBQ Services to spread awareness of what we do.