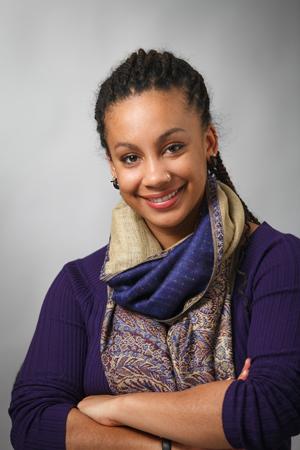 Sena Agawu
Major: Undeclared (possibly Anthropology with a minor in Women & Gender Studies)
Hometown: State College, PA
Activities: Member of Anwar (belly dancing group), Vice President of Club Afrique, RA in Drayer Hall
Favorite Aspects of Dickinson: All the opportunities offered to people with varying interests
Words of Wisdom: Plan your time well and don't try to do everything!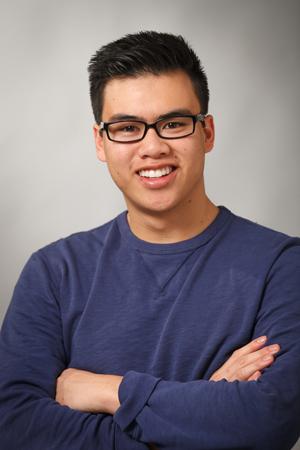 Andrew Dietz
Major: International Business & Management (possibly a minor in American Studies)
Hometown: Los Angeles, California
Activities: Posse Foundation Scholar, President of Asian American Alliance, Liberty Cap Society (Tour Guide), Deans Office Student Intern, Student Investment Group-Analyst, Student Senate Finance Committee, MANdatory Leadership Program, Kappa Sigma Fraternity
Favorite Aspects about Dickinson: Dickinson has a beautiful campus filled with an endless amount of resources. Dickinson provides so many opportunities that will satisfy every interest, it even convinced me to participate in things I never thought would be so captivating. The opportunity to have direct access to the amazing faculty and staff of the college is amazing, whether you want to find a mentor and discuss academic work or talk to the various campus resource offices about campus life.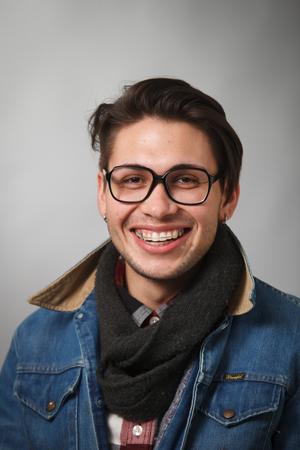 Fabian Alberto Hernandez Lorenzana
Major: American studies, with a minor in Japanese
Hometown: Inglewood, CA
Activities: Third Degree Step captain, Exiled spoken word poetry group vice president, Spectrum activist chair
Words of Wisdom: Take advantage of the beautiful people and stories you're going to come in contact with these next four years. Study hard, learn as much as you can and apply it to everything you do. Our communities and home towns, the world, needs you, so take advantage of this education that others don't have the means to get. Always be open to try something new, get out of your comfort zone, meet different people, always say hello, keep a positive outlook, and if there is something you don't like, change it! Be proactive!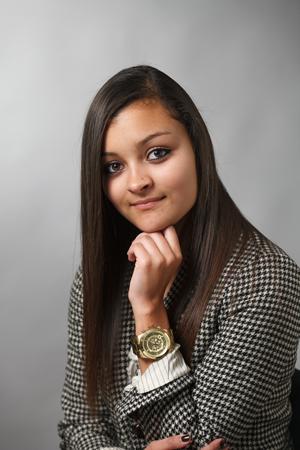 Alicia Reynolds
Major: American Studies
Hometown: Wallingford, CT
Activities: The Dickinsonian, Office of Diversity Initiatives, student panel in Admissions, Student Senate, Class of 2014 representative on the Enrollment & Student Life Committee
Favorite Aspects: My favorite aspects about Dickinson College are the close-knit student body and the friendly environment. Dickinson College is a place where students are free to express themselves and are given the opportunity to interact with some truly wonderful people.
Words of Wisdom: Capitalize on the opportunities that you are given. Get to know your professors and always be open to new people and new ideas.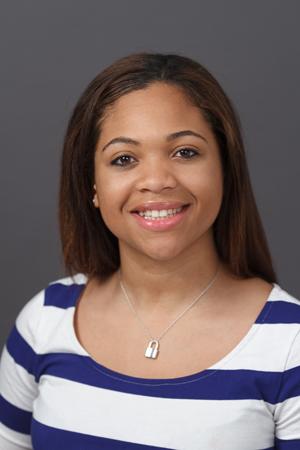 Diamond McClintock
Major:
Art History major, Spanish minor
Hometown:
Plainfield, NJ
Activities:
Pi Beta Phi Sorority, member; Liberty Cap Society, member; Red Devil Television, anchor; Women Center, volunteer; ODI Diversity Leadership Institute, representative
Favorite Aspects:
I enjoy the small population of students. It allows me to meet more people and acquire multiple friend groups of different backgrounds and cultures. It is easy to obtain a position in organizations and teams because of the small campus culture.
Words of Wisdom:
Take the time to figure out who you are as an individual. You will form genuine friendships with others because they appreciate your attention to self worth. Take a chance! Never limit yourself based off your assumptions of what will happen. I was once very fearful to make friends with people who did not look like me and I was afraid of joining in on activities I assumed were above me. But when I took a leap of faith and just tried, I succeeded in having genuine friendships with different types of people and I have had marvelous experiences in activities I never thought I would be welcomed into. The only thing keeping you back is yourself. So whenever in doubt, just do it and see the final results. Nine times out of ten, your uncertainty will turn out to be the best decision you made.