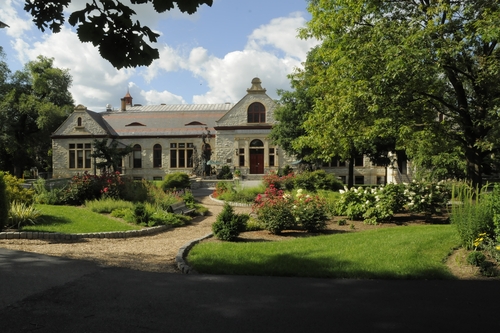 Useful links for internship and internships and full-time jobs provided by Patrick Yang '16 graduated from Dickinson:
About Face Hired:
Face Hired Inc. is a wholly owned subsidiary of China's Kanzhun group, one of the largest big-data driven recruiting services & analysis company with over 63 million registered users. Our approach to modern recruiting is revolutionary and unparalleled - our user behavior-based methodology and machine learning match job seekers with the right jobs in seconds, and one-of-the-kind instant messaging function between job seekers and employers greatly improves efficiency.
Chinese: Zhipin.com
English: wavely.com
Program Blog
They are currently hiring Business Development and Social Media Marketing summer internships in their Los Angeles office as well as full-time opportunities in data science and content marketing in Beijing and Los Angeles.
The East Asian Studies department at Dickinson has many activities and events happening throughout the semester, as well as many students who log their experiences while abroad. The department maintains two blogs for students abroad in China and Japan during the academic year.
The unofficial Dickinson College East Asian Studies Facebook page is constantly updated with news articles related to Eastern Asia and is an active board for students to discuss current events.
Library Research page
Dickinson's East Asian Studies Department maintains a library research page for students to assist in finding helpful materials that are in English, Chinese, Japanese, and Korean. In addition, the department is very fortunate to have strong support from the Luce Initiative on Asian Studies and the Environment, the Donald W. Flaherty Lecture in Asian Studies fund, and the Goldberg Fund. The Donald W. Flaherty Lecture in Asian Studies fund was established in 1984 as a lectureship fund by Donald W. Flaherty with the mission to bring scholars and others to speak on Asian-related issues. The Goldberg Fund was established by Susan and Sherwood Goldberg '63 to support the scholarly work of students and faculty within the East Asian Studies department. We are very thankful for all of their support to further students' knowledge and experiences relating to East Asia.
Faculty and staff of the East Asian Studies department work closely with the college's Center for Global Study and Engagement to provide students with current program-related information. Dickinson and Partner program information can be found here:
Dickinson's Center for Global Study and Engagement can be reached at
717-245-1341 or global@dickinson.edu.