Office of LGBTQ Services Staff
PROFESSIONAL STAFF
DIRECTOR, OFFICE OF LGBTQ SERVICES
Erica (Gordon) Lawrence (she/her/hers)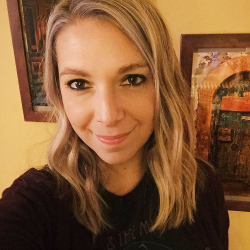 Erica started as the Director of the Office of LGBTQ Services at Dickinson College in July 2014. She also serves as one of the College Deans. Prior to this position, Erica was a member of the Campus Life and subsequent Student Leadership & Campus Engagement team since 2008. In that role, she worked with MOB, Student Senate, the Panhellenic Council, and leadership programs.
Erica holds a B.A. in Sociology from Franklin & Marshall College and a M.A. in Counseling in Higher Education/Student Affairs from the University of Delaware. She currently serves as the President of the LGBTQ Alumni Council at her undergraduate alma mater.
Outside of work, Erica enjoys hiking trails in beautiful Central PA, running long distances, traveling, watching soccer, musical theatre, reading, cooking, listening to music, going to concerts, and spending time with friends and family. She lives in midtown Harrisburg with her wife and their two cats, Fiyero & Elphie.
ADMINISTRATIVE ASSISTANT
Kim Wampler (she/her/hers)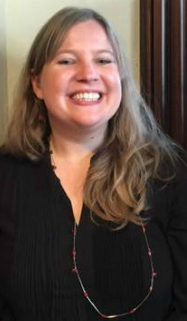 Kim recently moved back to PA from sunny Southern California, because she missed the people and the seasons. She earned a Master's degree in Positive Developmental Psychology and Evaluation from Claremont Graduate University, and a Bachelor's Degree in Psychology, with a minor in Philosophy, from Shippensburg University. Kim previously worked as a research assistant and field interviewer for national/federal research studies.
Kim is a member of the Queer and Trans Advocacy Committee, and the Totora working group. She is excited to be supporting positive change through Landis House and the Dickinson community. In her free time, Kim loves to read, take walks, and hang out with her cat, Dr. Professor Marco Kittymanjaro.
STUDENT PRIDE COORDINATORS
PROGRAMMING & EVENTS PRIDE COORDINATORS
Kenya Bullock (She/Her/Hers)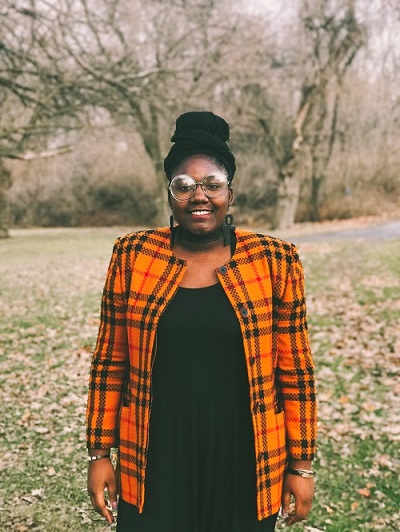 Kenya is a senior; class of 2019. She is a Theatre Design major and a Film and Media Studies minor with a track in Black culture. She is most excited to work on bringing fun and inclusive queer events to campus.
Fi Keane (They/Them/Theirs)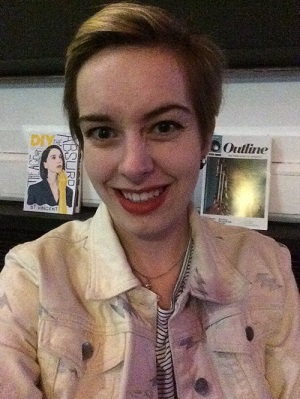 Fi is a senior American Studies major, Creative Writing minor. They work for the Office of LGBTQ Services as an events coordinator, a position which they are thrilled to return to after a semester studying abroad. Fi loves to attend different lectures at Dickinson, and looks forward to helping to plan the annual Out on Britton celebration in the fall! They cannot wait to work to bring the LGBTQ closer together on campus and cultivate a more open community.
TRAINING & EDUCATION PRIDE COORDINATORS
Karin Carthins (They/Them/Theirs)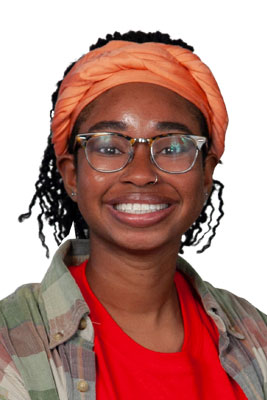 Karin is a Black, queer individual. Karin is a Senior and Sociology and Africana Studies double major at Dickinson College. One thing they love about being a student at Dickinson is the study abroad opportunities. They are most excited to work on building a stronger connections between LGBTQ identifying students at Dickinson, and further developing their sense of self.
Evie Priestman (He/Him/His)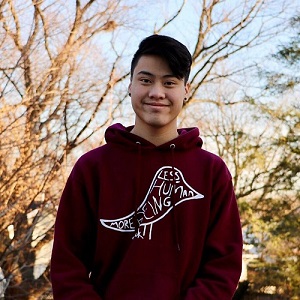 Evie is a sophomore. One thing Evie loves about being a student at Dickinson is that he gets to meet amazing new people and listen to their stories. He is most excited to help educate others on how to approach different identities using an intersectional perspective. In his free time, Evie likes to play guitar and board games.
NEWS, MARKETING & PUBLIC RELATIONS PRIDE COORDINATOR
Ernest Entsie (He/Him/His)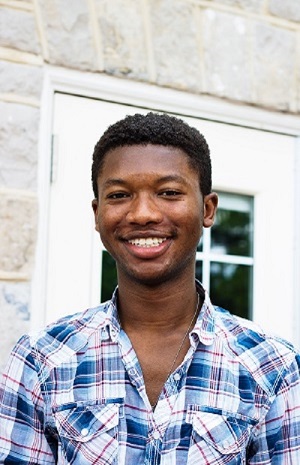 Ernest is a second year student from Los Angeles, CA, currently double majoring in Studio Arts and Political Science, intending to graduate with the class of 2021. He is a posse student and loves taking artsy photos. Check out my IG:@ernest.entsie! As a Dickinsonian, Ernest loves how everyone on this campus is unique in their own way but still can find a common interest to connect. Helooks forward to strengthening the safe space for all Dickinsonians while also building allies for LGBTQ Dickinsonians! He wants to be of service to students and an extension of their ideas.