Earth Sciences Field Experience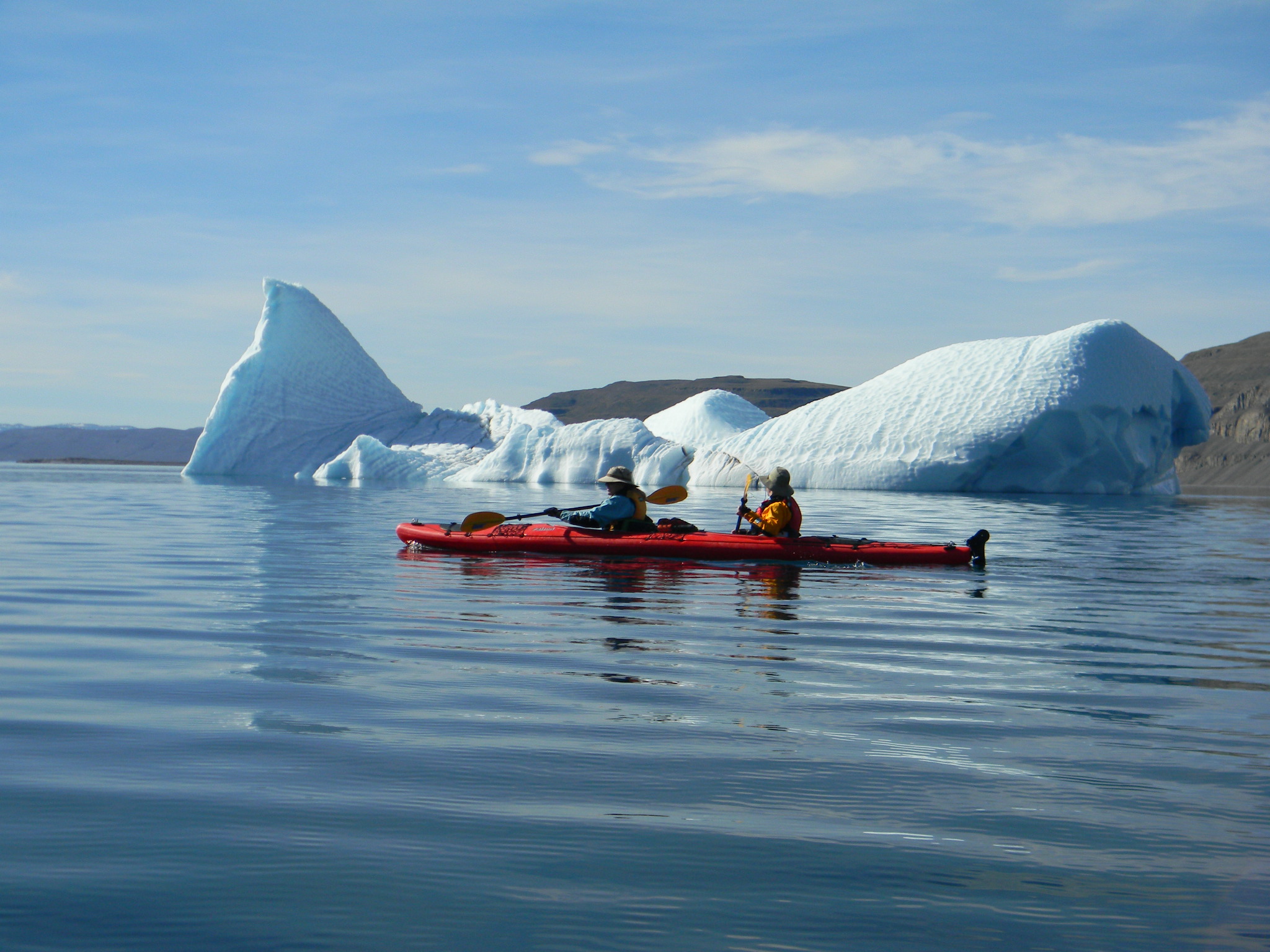 The Dickinson College Earth Sciences Department offers students a wealth of excellent opportunities to do science in the field, both domestically and abroad. The Earth Sciences Department prides itself on being the 'global' science at Dickinson College and encourages students to observe earth processes where they are occurring. To see a list of all one on one student-faculty research field experiences click here. Larger group field opportunities range from class trips over a few days to week long departmental trips to semester long immersion experiences.
Greenland Expedition 2014
Thanks to the ongoing generosity of John (GEOL '78) and Susan Pohl ('80), the Earth Sciences department sent another five member team (Ben Edwards, Ariana Auerbach '16, Katie Mattern '16, Amanda Santilla '17, Will Kochtitzky '16) to explore geology and climate change, this time near the second largest ice sheet on earth in Greenland. The group spent 10 days in Greenland (via Iceland) during August 2014 to examine Paleopreterozoic metamorphic rocks, glacial erosional features, and icebergs.
The Trip included hiking to see an active, retreating glacier, retreating glacier on Ammassalik Island, examining cm-size garnets in granulite facies gneisses, kayaking with icebergs, close-up (but unplanned) observations of polar bears, distant view of Fin and Minke whales, examination of stone-peat huts and burial sites, and a visit to an active tide-water glacier.
Summer 2013 Baffin island ERSC department field trip

Thanks to the generosity of John (GEOL '78) and Susan Pohl ('80), Prof. Marcus Key, Liz Plascencia (ERSC '16), Melanie Campbell (ERSC '15), Leslie Milliman (ERSC '14), and Aleks Perpalaj (ERSC '14) were able to participate in an 11 day trip to Baffin Island to experience the geologic wonders of the Canadian high Arctic. In early August, we set up two base camps by boat from Pond Inlet on Baffin Island at 73 degrees North latitude. The first was on Bylot Island where we did day hikes to Cretaceous sandstone outcrops (DSCN2094) and the Sirmilik glacier (DSCN2026). The second was on Curry Island where we sea kayaked in a fjord carved into Precambrian metamorphics (DSCN2332) with narwhals. There were many firsts for us: first 24 hour daylight, first fresh polar bear tracks (DSCN1979), first narwhals (DSCN2421 cropped), first time sea kayaking in a fjord (DSCN2407), and first time sea kayaking around an iceberg (DSCN2220).