Courses
"A map is the greatest of all epic poems. Its lines and colors show the realization of great dreams."
Gilbert H. Grosvenor, Editor of National Geographic (1903- 1954)
Check out the Student Work blog posts for examples of what students have done in the GIS courses!
There are two GIS courses offered at Dickinson:
218 Introduction to GIS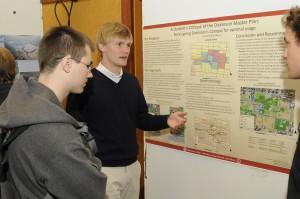 Geographic Information Systems (GIS) is a powerful technology for managing, analyzing, and visualizing spatial data and geographically-referenced information. It is used in a wide variety of fields including archaeology, agriculture, business, defense and intelligence, education, government, health care, natural resource management, public safety, transportation, and utility management. This course provides a fundamental foundation of theoretical and applied skills in GIS technology that will enable students to investigate and make reasoned decisions regarding spatial issues. Utilizing GIS software applications from Environmental Systems Research Institute (ESRI), students work on a progression of tasks and assignments focused on GIS data collection, manipulation, analysis, output, and presentation. The course will culminate in a final, independent project in which the students design and prepare a GIS analysis application of their own choosing.
Three hours of classroom and three hours of laboratory per week. This course is cross-listed as ERSC 218 and ARCH 218. This course fulfills the QR distribution requirement. From the Dickinson College Academic Bulletin.
Spatial Literacy Across the Curriculum - 2430 - ENST 311
Associated Term: Spring 2015
Levels: Alumni, Undergraduate
An interdisciplinary course on special environmental studies topics to be offered on the basis of faculty interest, need, and demand. Recent topics have included loss of biodiversity, sustainable agriculture, forests, air pollution, and climate change.
No laboratory. Prerequisite: Dependent upon topic or permission of the instructor.
1.000 Credit hours
4.000 Lecture hours
318 Advanced Applications in GIS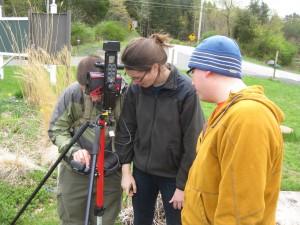 The course is intended as a continuation of the introductory course on Geographic Information Systems, 218, and will concentrate on more advanced discussions and techniques related to spatial analysis and GIS project design. The main focus of the course will be on using higher-level GIS methods to investigate and analyze spatial problems of varying complexity; however, the specific project and topical applications will vary depending on student interests. Students will be required to develop and complete an individual spatial analysis project that incorporates advanced GIS techniques.
Prerequisite: ENST 218 or ERSC 218 or ARCH 218 or equivalent GIS experience. Three hours classroom and three hours laboratory per week. This course is cross-listed as ERSC 318 and ARCH 318. Taken From the Dickinson College Academic Bulletin