Courses
"A map is the greatest of all epic poems. Its lines and colors show the realization of great dreams."
Gilbert H. Grosvenor, Editor of National Geographic (1903- 1954)
There are two GIS courses offered at Dickinson:
ENST 218 - Introduction to GIS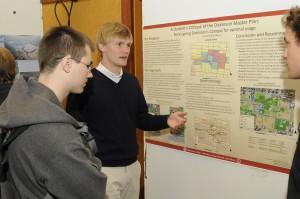 The Intro to GIS course provides a fundamental foundation of theoretical and applied skills in GIS technology that will enable students to investigate and make reasoned decisions regarding spatial issues. Utilizing GIS software applications from Environmental Systems Research Institute (ESRI), students work on a progression of tasks and assignments focused on GIS data collection, manipulation, analysis, output, and presentation. The goals of this course are to ensure that students have a solid foundation of basic geographic information theory, as well as a firm appreciation of the technology and skills that are used throughout the GIS industry. The lab exercises supplement and reinforce the GIS theory and technology concepts introduced through lectures and discussion.
Three hours of classroom and three hours of laboratory per week. This course is cross-listed as ERSC 218 and ARCH 218. This course fulfills the QR distribution requirement.
ENST 318 - Advanced Applications in GIS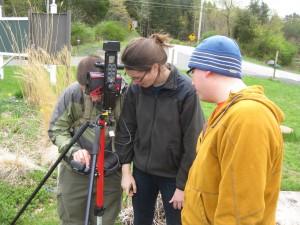 The Advanced Applications in GIS course is intended as a continuation of the introductory course on Geographic Information Systems, ENST 218, and as such concentrates on more advanced discussions and techniques related to spatial analysis and GIS project design. The main focus of the course is on using higher-level GIS methods to investigate and analyze spatial problems of varying complexity; as well as developing skills for planning and executing a successful end-to-end GIS application project. The course also encourages students to engage in critical thinking with regard to the legal, ethical, practical, and moral issues related to the use (and misuse) of GIS and other spatial technologies.
Prerequisite: ENST 218 or ERSC 218 or ARCH 218 or equivalent GIS experience. Three hours classroom and three hours laboratory per week. This course is cross-listed as ERSC 318 and ARCH 318.