Student Directors of Orientation
The Student Directors of Orientation are primarily responsible for assisting in the organization and execution of Orientation and the associated First-Year Experience programs. During the summer, the directors serve as a point of contact for incoming first-year students and families as they prepare to begin their college experience at Dickinson. When the First-Year Experience coordinators arrive on campus, the Student Directors guide them through training and serve as support for the First-Year Mentors during Orientation.
Renata Leo
Student director of New Student Programs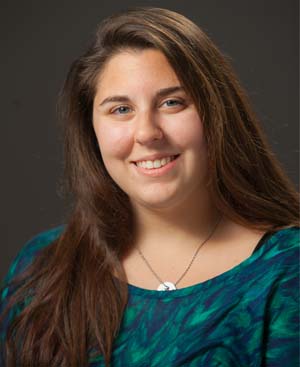 My name is Renata and I am a short and sassy sugar addict. While I am a serious Disney-lover, my favorite movie will probably always be Cloudy with a Chance of Meatballs. I love going to concerts and listening to music, especially Billy Joel, Maroon 5 and Karmin. While I love watching the wedding shows on TLC, I really only keep up with The Big Bang Theory and Hot in Cleveland. If you look at the pictures in my phone, you will mainly find screenshots of hilarious conversations between me and my friends, motivational quotes and Spongebob memes.
Now on to the school stuff: I am a neuroscience and French double major with a minor in math (as you can imagine, the courses overlap quite a bit … ). I don't like to sit still very much, so during the semester, I spend most of my days running from class to work to Orientation meetings to my Zumba classes until I collapse at the end of the day. I've studied abroad in Spain for five weeks and France for a semester – two places where my busy lifestyle really makes no sense. It was nice to get a break from reality and to be forced to spend some downtime reassessing what really matters to me.
I absolutely love working with Orientation and am very excited to work with Esprit as we build the new program to best help the incoming class to feel comfortable on the Dickinson campus.
Esprit Basner
Student director of New Student Programs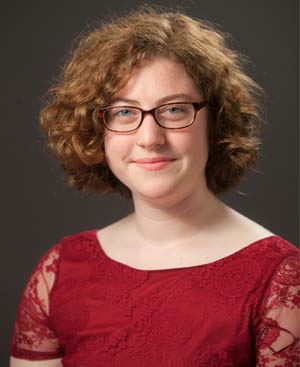 My name is Esprit, and I'm serving as Renata's other–though not necessarily better!–half this summer. I grew up as a theatre kid with obsessions with Harry Potter and Disney films, and I'm pleased to say that even as I begin to enter the "real world," I have not lost my love for whimsy.
Apart from Orientation, I'm also involved on campus as a tutor at the Norman M. Eberly Writing Center, I'm an active member of the LGBTQ community, and until recently I was the house manager for the Spectrum Special Interest House. I'm a rising senior with double majors in English and women's & gender studies; these areas of study work beautifully together and I'm excited to see how my thesis develops over the course of this year! Post-graduation I hope to spend some time pursuing advocacy work (for women, LGBTQ, etc) and ultimately want to be an adult sex educator.
I've been with the Orientation department since my sophomore year, having been both an Orientation Assistant and an Orientation Leader before becoming one of the student directors. I loved being able to work with each area of Orientation and to learn how all the cogs in the machine worked, and I'm thrilled that I now have the opportunity to maintain the spirit of Orientation while making the program better for all involved.