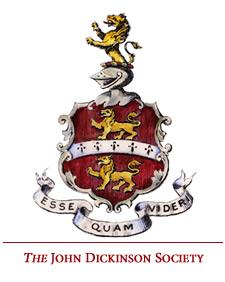 The John Dickinson Society is Dickinson's premier donor group, honoring those who demonstrate outstanding leadership in support of the college. The annual support by these alumni, parents and friends has helped:
build new facilities
establish and advance academic programs
fund vital research
sustain faculty
support operations and
empower hundreds of students to pursue and achieve their dreams
Please join our distinguished roster of John Dickinson Society supporters by making a gift of $2,500 or more this year.
Make a gift securely online or learn more about other ways to give.
In appreciation of your gift, the college offers each member of the John Dickinson Society the following:
recognition in the Report of Gifts as one of the college's leading contributors
invitations to several John Dickinson Society events on campus, as well as regional events
special communications from the college's president and chair of the John Dickinson Society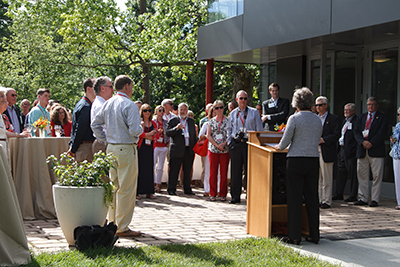 JDS members hear about the future of the college from President Nancy Roseman.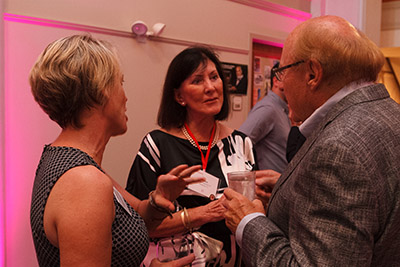 John Dickinson Society members enjoy a private reception during Alumni Weekend.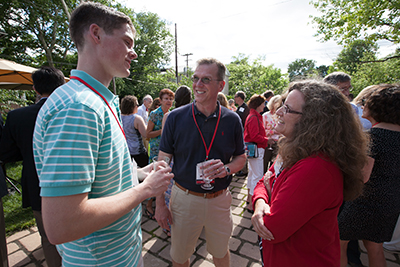 JDS members interact with Dickinson's senior leadership during a private reception at Alumni Weekend.




Annual Membership Levels
John Dickinson Society
Benjamin Rush Assoc.
$100,000+
Revolutionary
$50,000
Visionary
$25,000
Scholar
$10,000
Philanthropist
$5,000
Member
$2,500
For Young Alumni
6-10 years after graduation
$1,000
0-5 years after graduation
$500