You Belong at Dickinson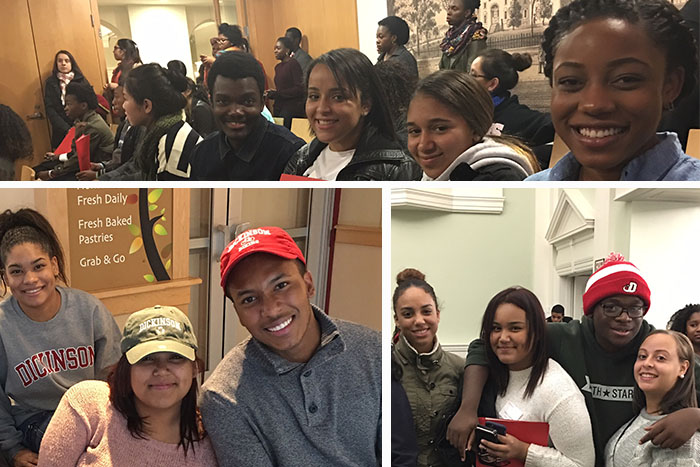 We invite you to spend time on campus, exploring all that Dickinson has to offer. This very special overnight visit program for accepted students offers the opportunity to tour the campus, meet faculty, staff and students and, ultimately, see that you belong at Dickinson.
Expenses
A limited amount of funding is available to cover travel expenses. If you receive funding through the Travel Assistance Program, you will be asked to cover your costs up front and submit receipts to Dickinson for reimbursement upon arrival on campus.
Accommodations and meals will be provided by Dickinson for all attendees.
Questions?
If you have any questions regarding You Belong at Dickinson, please contact the Office of Admissions at youbelong@dickinson.edu.