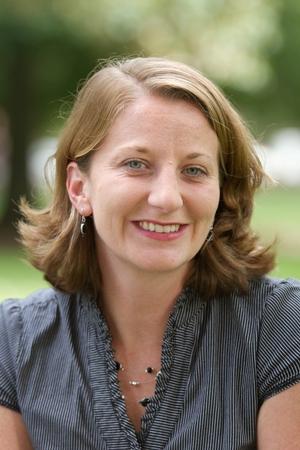 Greetings and welcome to the college-search process. I am Jennifer Love (easiest name in the office to remember), associate director of admissions. I am excited that you have an interest in Dickinson College. Growing up in this area, I have always been aware of the college, but it wasn't until when I joined the staff that I truly appreciated its unique history and character. There is a true excitement on campus and I am thrilled to have the opportunity to share it with you.
As an alumna of a large public university in this area, with both undergraduate and graduate degrees, I am confident that I will be a great resource for students who are wrestling with the decision of which kind of school will fit them and who want to know the pride, history and sense of community found in central Pennsylvania.
Please let me know how I can help you with this process. I am happy to provide you with information on the history and character of the college—global, useful, engaged—or the nuts and bolts—application options, academic departments, student life, study abroad, athletics ... you name it!
Contact me anytime.
All the best,
Jennifer Love
Associate Director of Admissions