Coping in the Time of COVID-19
We want to hear from the Dickinson College community. Tell us about how you've been coping in the time of COVID-19 we will share here with the rest of the Dickinson community. Your coping strategies may inspire others!
If you are a member of the Dickinson community and would like to send us a submission, please visit this page.
To learn more about the project, read this blog post by WGRC student worker Lizzy Parry.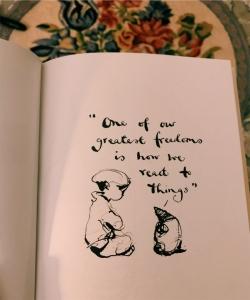 Quarantine is difficult and it can be very hard to stay positive. Over the holidays this year, I received a book titled "The Boy, the Mole, the Fox, and the Horse" by Charlie Mackery. I didn't open it or look through it until quarantine. The book is full of beautiful quotations, sayings, and sketches. On a hard day, I randomly opened up to a page that had a drawing of a little boy listening to the mole. The mole said, "One of our greatest freedoms is how we react to things." In a challenging time for our world, one of the biggest struggles is that right now, we lack control. We don't fully know what the next day, week, or month will bring. However, something we can control is the way we react to what is thrown at us. This is the mentality I am aiming to channel this week. I am going to try to focus on what I can control instead of focusing on the unknown. I have the freedom to react with gratitude for my healthy family and friends - this is a wonderful blessing.
---Caroline O'Leary '20

"Let everything happen to you
Beauty and terror
Just keep going
No feeling is final." --- Rilke
--- Anonymous, 5/2/20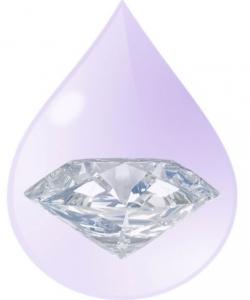 COVID-19 is an interesting dilemma for us all. Whether to quarantine severely and avoid any and all around us (thinking of the plastic bubble effect) or to simply follow guidelines presented by the CDC, we all need to temper our reactions and be sensible yet responsible. With this in mind, I have opted for the sensible and responsible acts of staying home, ordering groceries and prescriptions to be delivered and of course WASHING my hands frequently to avoid becoming infected with the dreaded COVID-19.
All that being said - I have also embraced the opportunity to explore my creative side with a small project started a while ago. I have started my own blog because I have a love of poetry, art, philosophy and overall wellbeing. As a Health Coach, approaching life with a bit of 'rose-colored glasses' and positivity helps me to balance my wellbeing. Mix in the virtual Wellness Yoga Online and the annual Spring Into Fitness Challenge that we held virtually for the entire Dickinson community from March 15-April 25...and my remote working so far - and this really has been rather an enjoyable time (except for missing EVERYONE immensely)...for me!
Since positivity and optimism tend to shape my views, looking at the bright side or the silver lining in everything really keeps me focused and helps to avoid the pitfalls of the gloomy things posted and shared in public/social media. Yes, there are tragedies and bummers (to put it mildly), but if we live each day without regrets and stay in touch with friends, family and others... We will all get through this together! Wishing all Dickinsonians the best - Be Well - Be Calm - Be Engaged!
---Jeanette Diamond (Human Resource Services) 4/29/20
I watch a lot of TV. Usually Netflix on my laptop, which for some reason I think is better than watching network television and sitting through tons of commercials that most definitely have the same harmful effect on my brain. When I'm home, I watch so much tv. And I don't mean 3-4 episodes a day; I literally cannot function, go to the bathroom, get a glass of water, without bringing along my computer and whichever show I've chosen to binge. I see people painting, knitting, running during quarantine and I just don't have it in me. I've been in strict quarantine for about 4 weeks now. I've re-watched all of Big Little Lies, Killing Eve, Sex Education, Grey's Anatomy, and in just 10 short days got to the 6th season of The Americans.
--- Anonymous, 4/23/20
Today I put my coffee grounds where the water goes in my machine. Feeling defeated.
--- Anonymous, 4/23/20