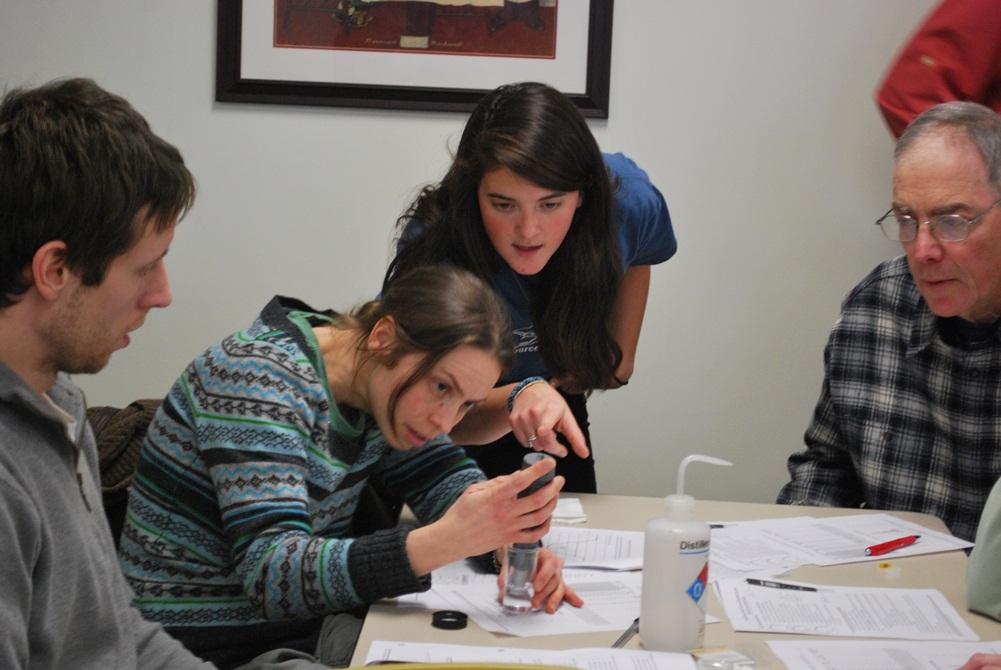 The Alliance for Aquatic Resources Monitoring (ALLARM), a project of the environmental studies department at Dickinson College, has provided capacity building technical assistance to Pennsylvania communities to monitor, protect and restore local waterways since 1986.
Pennsylvania has more stream miles per land area than any other state in the nation. It comes as no surprise that Pennsylvania citizens are protective of this prized natural resource as indicated by the hundreds of volunteer-based watershed organizations in the state. ALLARM recognized the need for technical assistance in watershed communities in order to maximize volunteer efforts and promote the collection of scientifically robust data. Many watershed organizations have identified stream monitoring as a central element to achieving their water quality goals.
ALLARM enhances local action for the protection and restoration of Pennsylvania watersheds by empowering communities with scientific knowledge and tools to implement watershed assessments. Through the work of student and professional staff, ALLARM offers comprehensive services to enable groups to use critical scientific tools to enhance environmental quality and fully participate in community decision-making.
ALLARM's central programs include providing technical support to local watershed groups, K-12 environmental education, aquatic research, LeTort stormwater education project, and public education and outreach.