Current & Past Student Grants
2017
Sarah Sloan and McKinley Knoop "Amazigh Jewry within Morocco: Language and Culture, Power and Resistance"
During the Fall semester, Sloan and Knoop studied the gradual integration and interaction of Jewry with Moroccan and Amazigh culture. They co-wrote a paper based on their research and findings, which serves as the basis for their oral history fieldwork in Morocco. There they will conduct research in local archives and libraries, particularly the National Archives of Morocco, where they will be able to access written primary and secondary sources only available in Morocco. They will also conduct oral history interviews with Amazigh Jews, focusing on their personal narratives and oral traditions. They will then plan to donate a copy of their recordings, manuscripts, and overall findings to Jewish museums within Morocco. This grant has been made possible by combining resources from Community Studies and Mosaics and the Center for Global Study & Engagement.
Natalie Cassidy "Community Responses to Soy in Santiago del Estero: Understanding the Evolution of Peasant Farmer Resistance in Northern Argentina"
Cassidy's proposed thesis will explore the historical connections between agriculture, exploitation, and control over Argentina, providing a focus on the wide-reaching impacts of the soy boom on its economy, society, and environmental landscape. The study will investigate the impact of pressure from agribusiness to acquire land and develop a soy monoculture on local peasant farmers in Northern Argentina and the social movements of peasant farmers in response to this pressure. While in Argentina, Cassidy will immerse herself in archival research, conduct interviews with scholars currently studying related themes, and continue fieldwork in Santiago del Estero. The continued fieldwork will include interviews with members of local peasant farmer movements, collecting oral histories, exploring the records and archives of peasant farmer organizations, and otherwise furthering her understanding of the current local landscape from the perspective of local social actors.
2016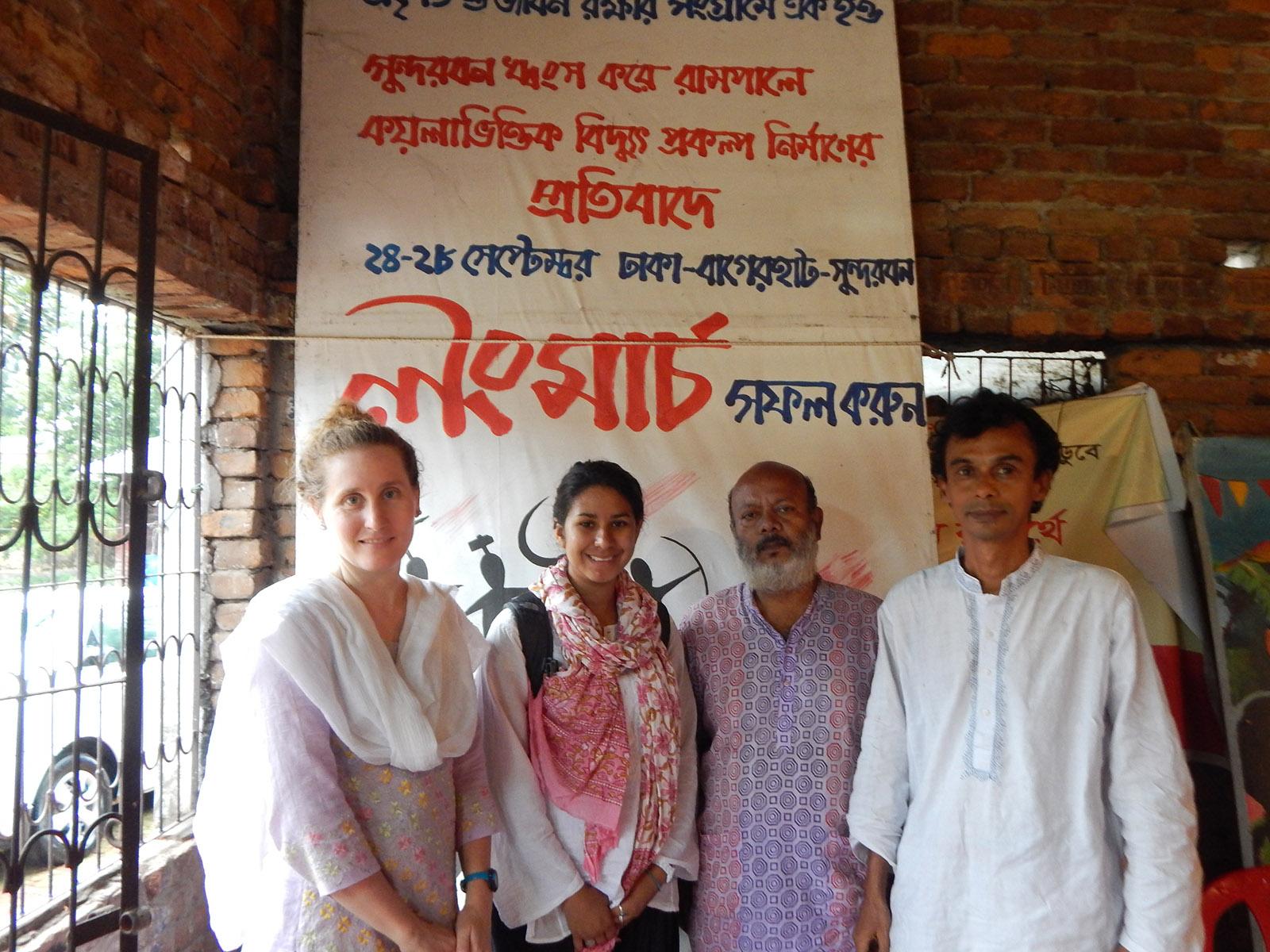 Wendy Gomez "Our Energy, Our Rights: Power and Justice in Bangladesh"
This study examined the everyday energy justice in Bangladesh through applying an energy justice framework developed by Sovacool and Dworkin (2014). Through analyzing the mechanics of energy justice in Bangladesh, this project sought to understand the availability and affordability of energy, sustainability, energy decision-making, and human rights issues in relation to energy systems and extractions. The summer research analyzed energy extraction and broader political/societal narratives to demonstrate how energy impacts the everyday lives of communities and the general public. The work was conducted with Professor Heather Bedi.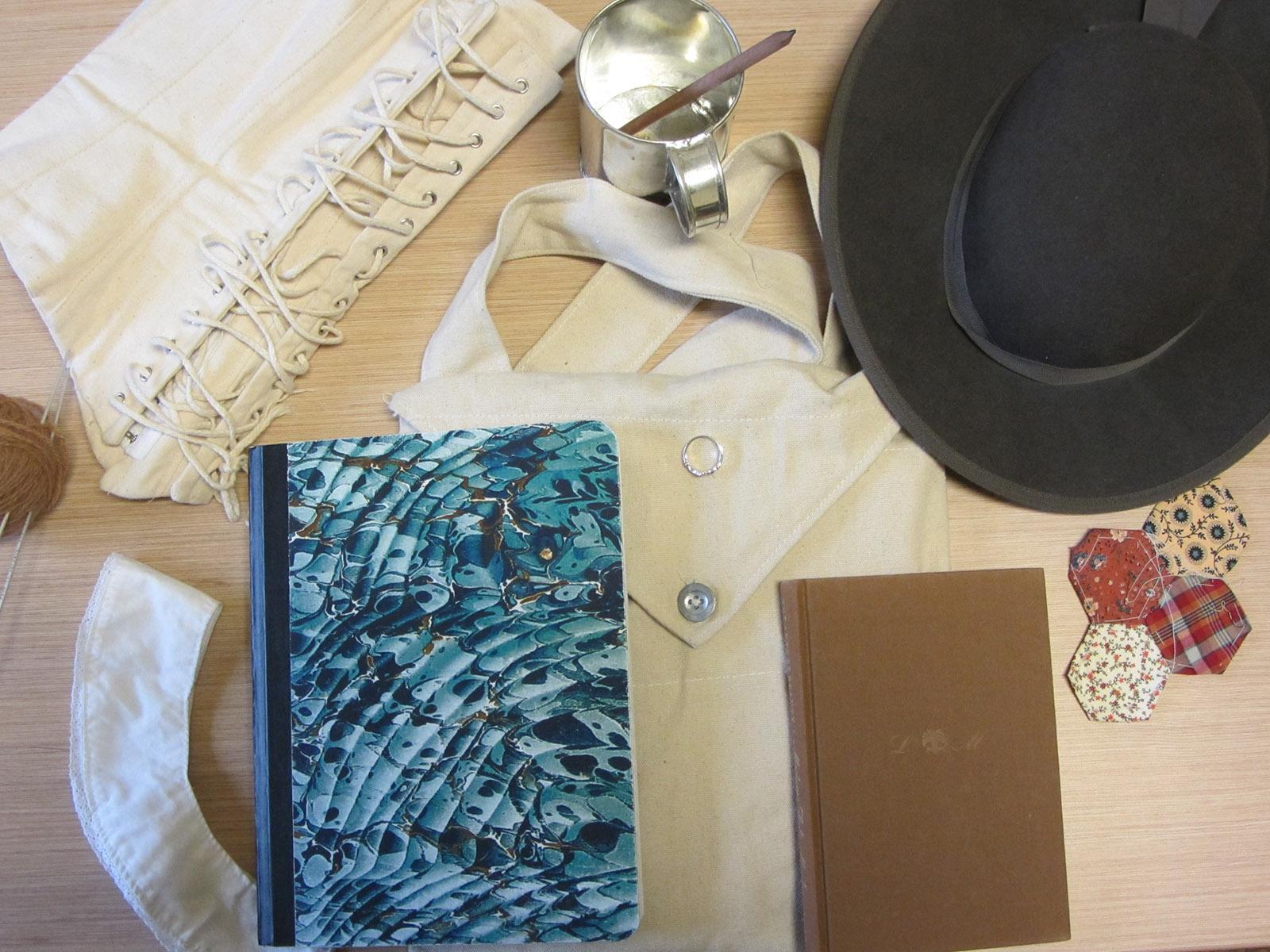 Virginia Kopacki "'Passing Muster: Negotiating Gender and Race in the Reenacting Hobby"
This project explored the question of how and why reenactors navigate the tensions they encounter while reenacting. In particular, reenactors claim "authenticity" in order to police the boundaries of the hobby and keep undesirable groups invisible. Authenticity, although a key tenet of reenactment, carries diverse meanings. Reenactors claim authenticity in order to keep women out of military ranks and to rewrite history through a Southern heroism lens, alienating many reenactors. Reenactment is a space where these struggles of inclusion and exclusion come to the fore, allowing for some voices to be heard through the silencing of others. This segregation and lack of representation has stunted the growth of the reenactment movement and is a major factor in its negative perception. If reenactors wish for living history to continue and flourish, they must take a more progressive approach to history by welcoming the contributions of women and people of color.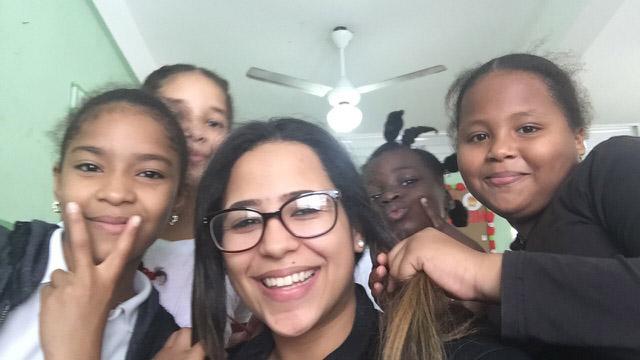 Jessica Lizardo "No Longer Silenced: Anti-Haitianism in the Dominican Republic's Educational System and Second Generation Haitian Children"
After nine years of not stepping foot in the Dominican Republic, Lizardo had the opportunity to reconnect with her country in December of 2015. She experienced anti-Haitianism in many aspects, and was able to analyze such issues from a sociological viewpoint. With this grant, she went to the providence of Moca and conducted ethnographic research, using participant observation and in-depth interviews with middle school students, to explore the ways in which their personal lives were affected by discrimination and racism in the Dominican Republic. She brought this information back to educate others of the anti-Hatianism and to make it known that there needs to be emotional and psychological resources in place for students to help them cope with the discrimination.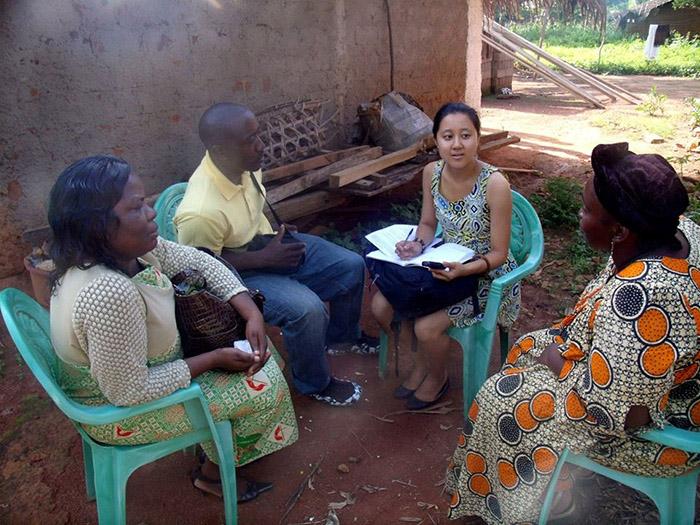 Faith Park "Family Planning and Contraception among Cameroonian Women in Polygamous Marriages"
This oral life history research project became part of Park's senior capstone project for her self-developed major in Global Health. She conducted research through a SIRF grant on family planning and contraception among Cameroonian women in urban and rural areas (Yaoundé vs. Lebamzip). The summer Community Studies student research grant enabled her to continue this research in the rural village of in M'muock and understand in broader perspective draw how family planning and contraception are perceived and practiced among a diverse group of women in Cameroon. By bringing her research back to the Dickinson campus, she raised awareness about this important current topic in Cameroon and bridged her study abroad experience with her Dickinson education.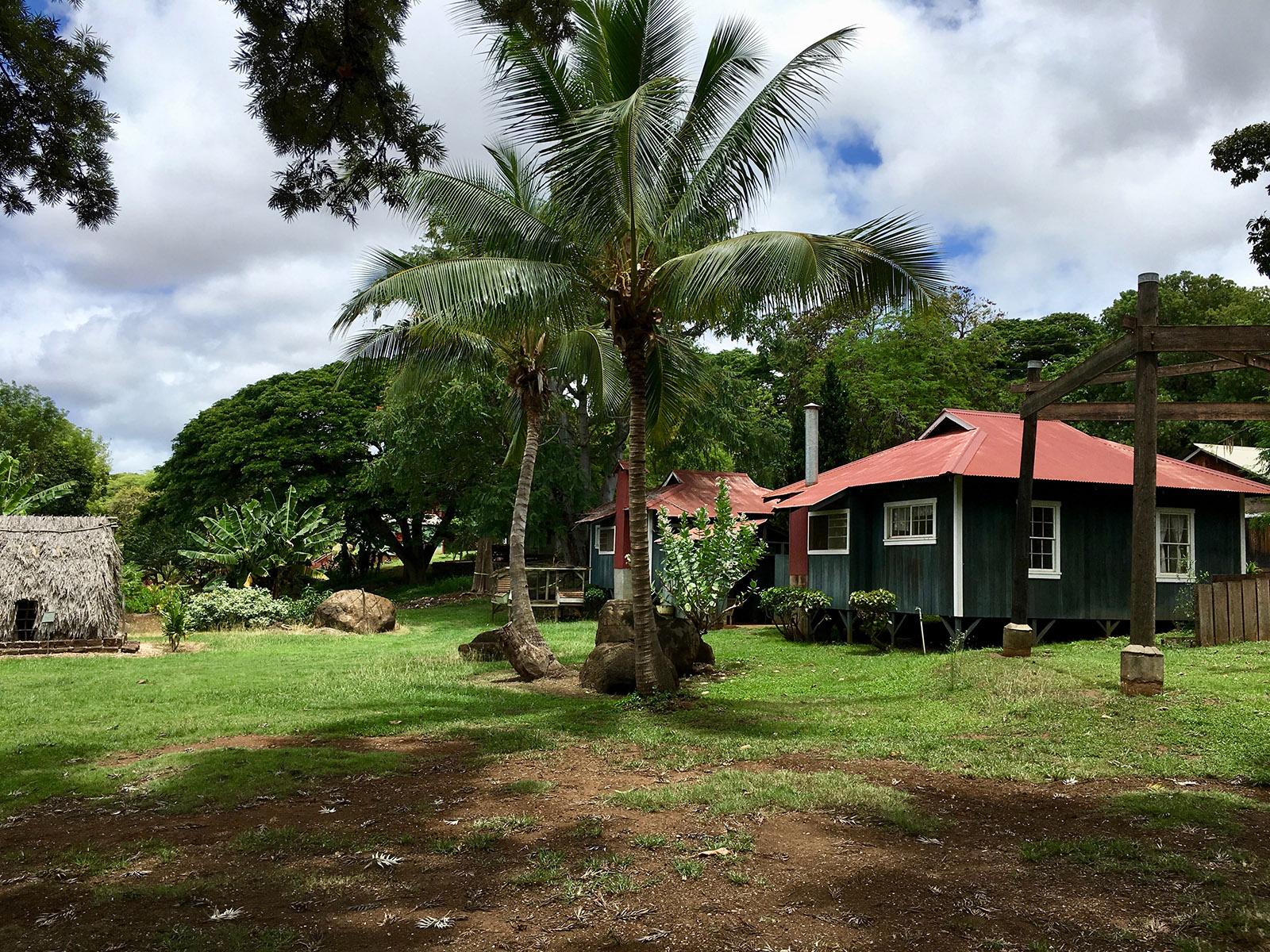 Nalani Saito "Whole of Happa: An Intergenerational Study of Japanese Hawaiians"
Saito conducted ethnographic research, consisting of participant observation and semi-structured interviews with Japanese American men and women, ranging in age from 21-90, and all local to Hawai'i. The most pertinent theme to emerge from her interviews was the significance of familial ties across generations for Japanese Americans in Hawai'i. They were well versed in their ancestors' immigration histories, with the initial push for most informants' ancestors to immigrate to Hawaii being to work on the sugarcane plantations established by American expatriates post-emancipation. The relationship between Hawai'i Japanese Americans and Japan—as both the static ancestral homeland of one's ancestors and as a contemporary, foreign nation-state—is continually re-invented and redefined. She contends that this constant redefinition—of Hawai'i Japanese American identity, relationships to plantation history, and ties to Japan—takes shape through continual movement; from initial crossings of the Pacific, to the planting, cutting, and hauling of sugarcane, to the dances performed at the festival Obon in Hawai'i, which mimic journeys and labor alike.
2015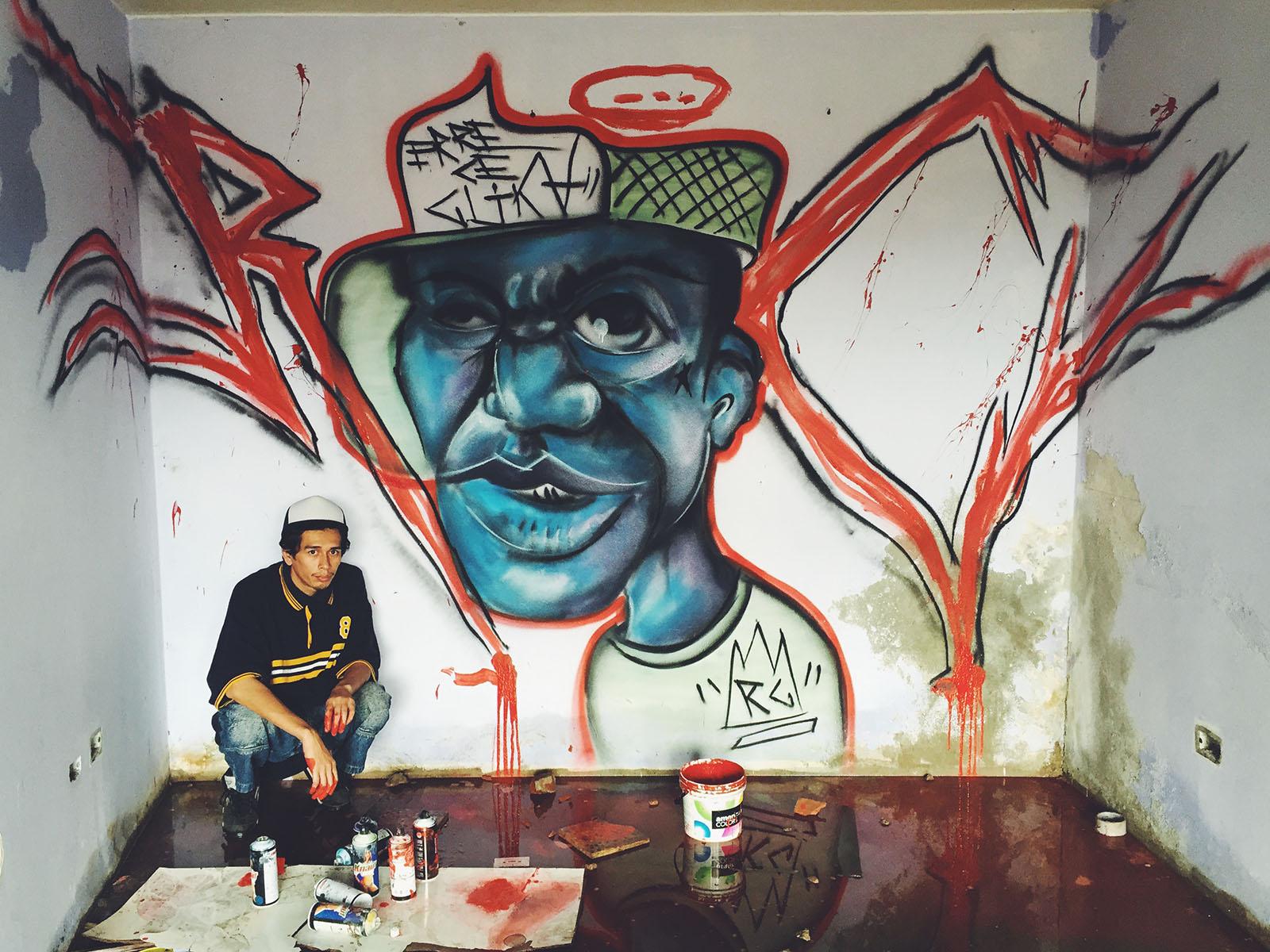 Mariel Fernandez "Street Art, Social Consciousness and Migrant Identity in Lima, Peru"
As street artists open a dialogue between the city and its inhabitants, their murals engage in a form of visual storytelling where identity is expressed and social consciousness is constructed through images, symbols, codes and colors. Fernandez focused on four artists whose work illustrated how street art functions as a site for the construction and expression of migrant identity, resistance and social consciousness. To build on the research she compiled in May, she conducted more in-depth interviews with each artist, joined them to paint, attended street art events and workshops and documented their work with photos and videos. In returning to Lima in December, she was able to see the evolution and progression of each artist's work and gain a deeper understanding of their work within the context of Lima's larger street art movement.
2013
Constance Harris "Chicago Steppin' Identity and Community: Dance As a Tool for Social Analysis"
Through this ethnographic fieldwork, Harris gained invaluable understanding of the intricacies of the Steppin' community in Chicago, the keys to understanding how this dance form is maintained as an exclusive community of dancers centered around African American culture, and whether or not community members strive to maintain this exclusivity. Central to her work is the notion that dance is expressive culture embodying group identity, ethnicity, and community. While in Chicago, Harris interviewed an important instructor of Steppin', L. C. Henderson, and engaged in participant observation fieldwork with a community of Steppin' dancers.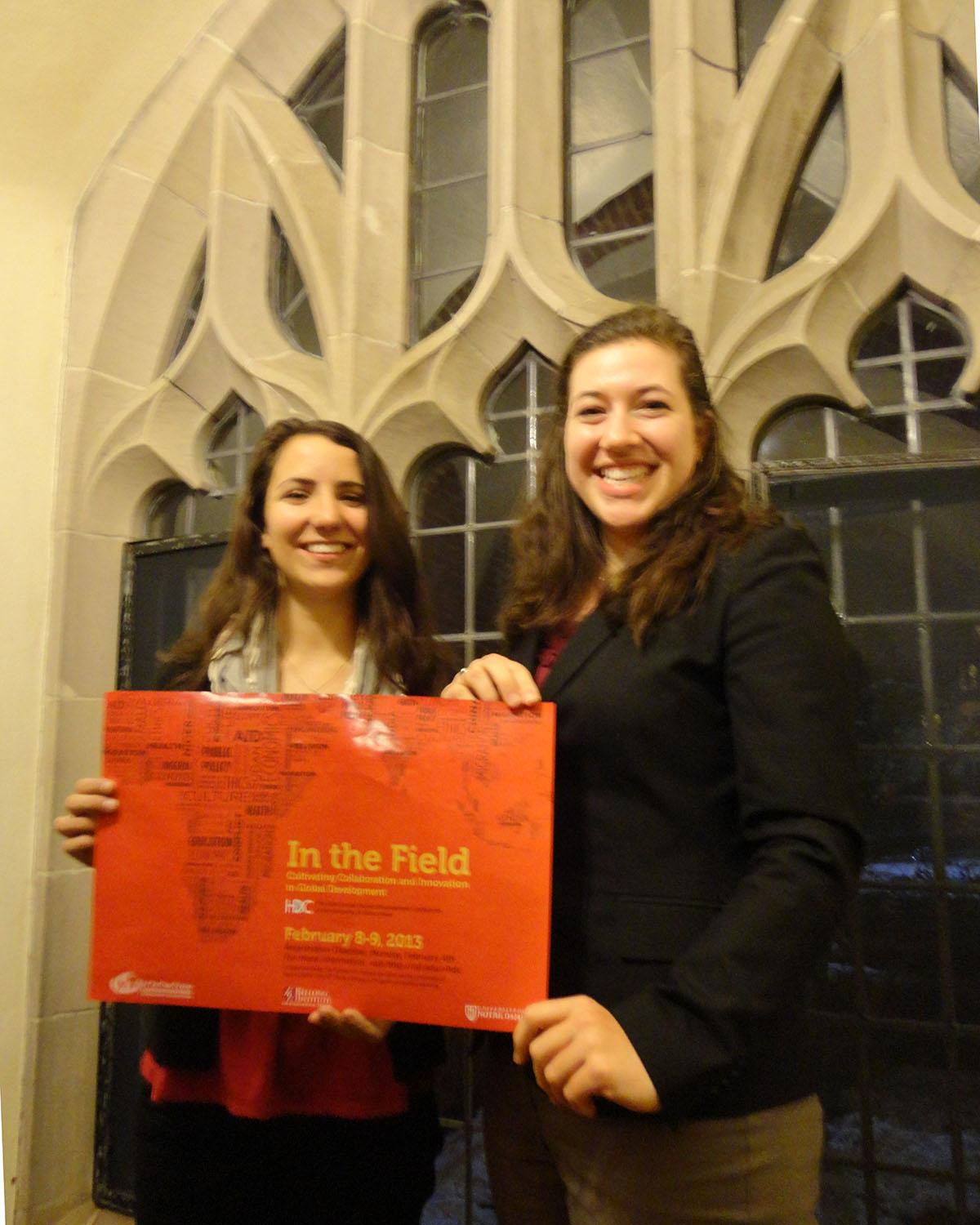 Jane (J.J.) Luceno "A Dance Between Old and New: Approaches to Sustainable Community driven Health Care in Chiloé, Chile"
Luceno received a grant to present her community-based research project at The Fifth Annual Human Development Conference: In the Field: Cultivating Collaboration and Innovation at The University of Notre Dame (Kellogg Institute for International Studies).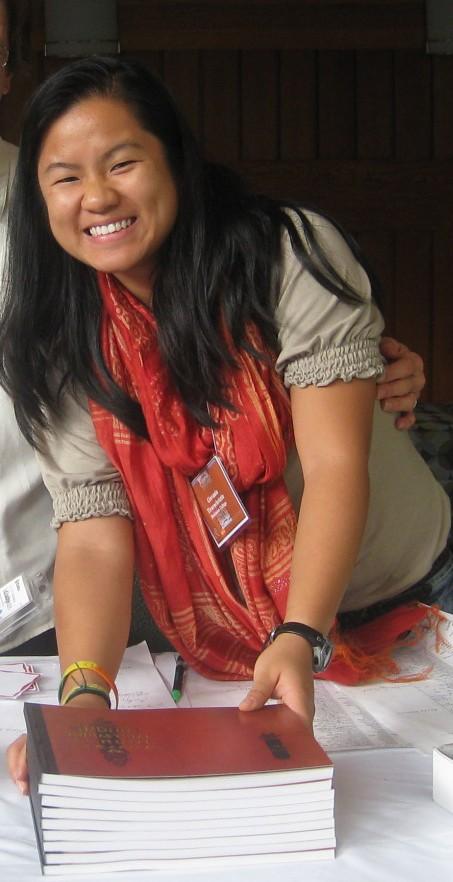 Giovania T. Tiarachristie "Race Politics and Urban Food Sovereignty in Allison Hill"
Tiarachristie conducted community-based research to better understand and map the community issues, initiatives, and attitudes surrounding food security in the South Allison Hill neighborhood of Harrisburg, Pennsylvania, in particular as they pertain to race/class/gender. This study looked at issues of food in SAH and initiatives in urban agriculture as a means of community empowerment, job creation, youth education, and current racial tensions surrounding gardening initiatives, analyzing the neighborhood of SAH as a case study.


2012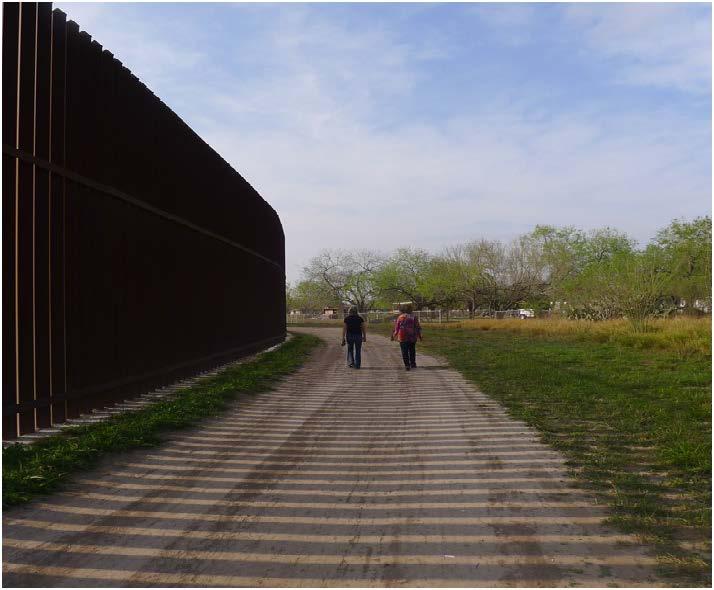 Jordan Haferbier "The Lipan Apache of Southern Texas and the Border Wall: Sociocultural Understandings Outcomes"
Haferbier collected oral histories of Lipan Apache elders and other community members, photographs, and facilitated participatory mapping exercises to explore changing personal and community attachments to surroundings in regard to the El Calaboz community in South Texas. In these oral history interviews she asked questions relating to sites of memory, access to these places of individual and communal significance and forces that have shaped individuals' understanding of "home." This area is rich in history with women-led resiliency movements especially in regards to land rights.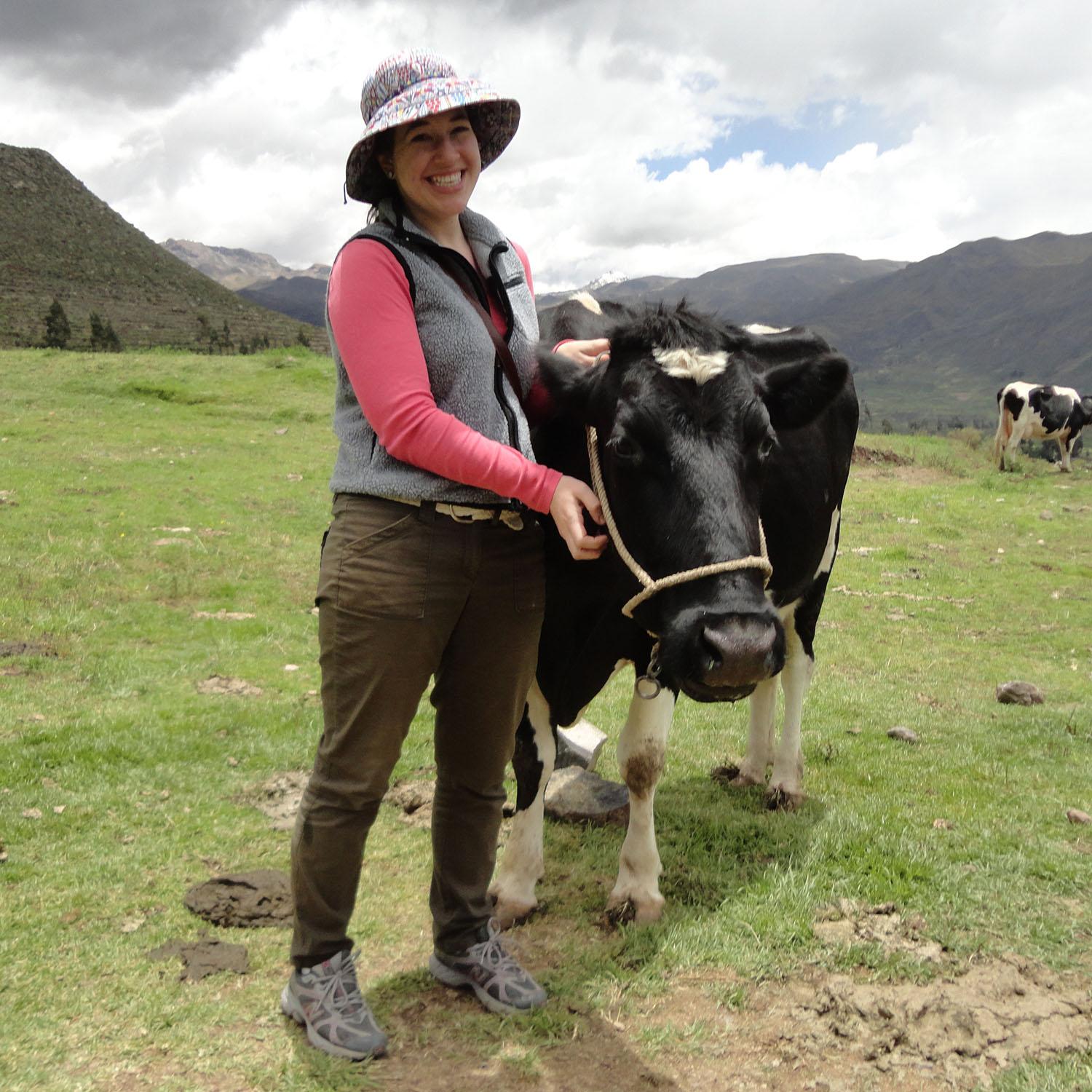 Amanda Jo Wildey "Technical Changes in Agriculture and Economy of the Andes"
Wildey conducted fieldwork in the rural Andean agriculturalist community of Coporaque, Peru. During this time, she expanded the scope of the data collected on-site during her November 2011 fieldwork that examined changes in traditional agricultural techniques and subsequent effects on the social relations of community members. She talked with agriculturalists to clarify the connotations of the term "tradition" in the context of agricultural practices and distinguished which practices the agriculturalists of Coporaque themselves consider to be "traditional." She also sought follow-up interviews with the agriculturalists from her past fieldwork to ascertain if their opinions had changed regarding agriculture in Coporaque. She also met with the mayor again to discuss the progress of his 2011-12 and 2012-13 plans for Coporaque as well as the new initiatives for the coming year. Together, these components enabled her to compile a more complete and accurate perspective of the technical changes and economy of the agriculture in Coporaque, a topic which is the focus of two of her senior theses as well as a proposed Fulbright research project. This fieldwork ultimately demonstrated that rural communities can construct a cultural hybridity that incorporates new processes into the quotidian lifestyle, challenging the binary that seeks to label communities as either "modern" or "traditional."
2011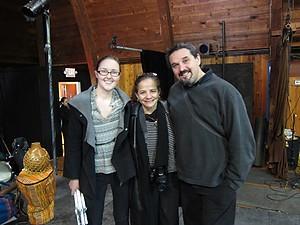 Elise Newhouse "Music with a Mission"
Newhouse worked with students in inner city schools in Camden and Trenton, building bridges through music.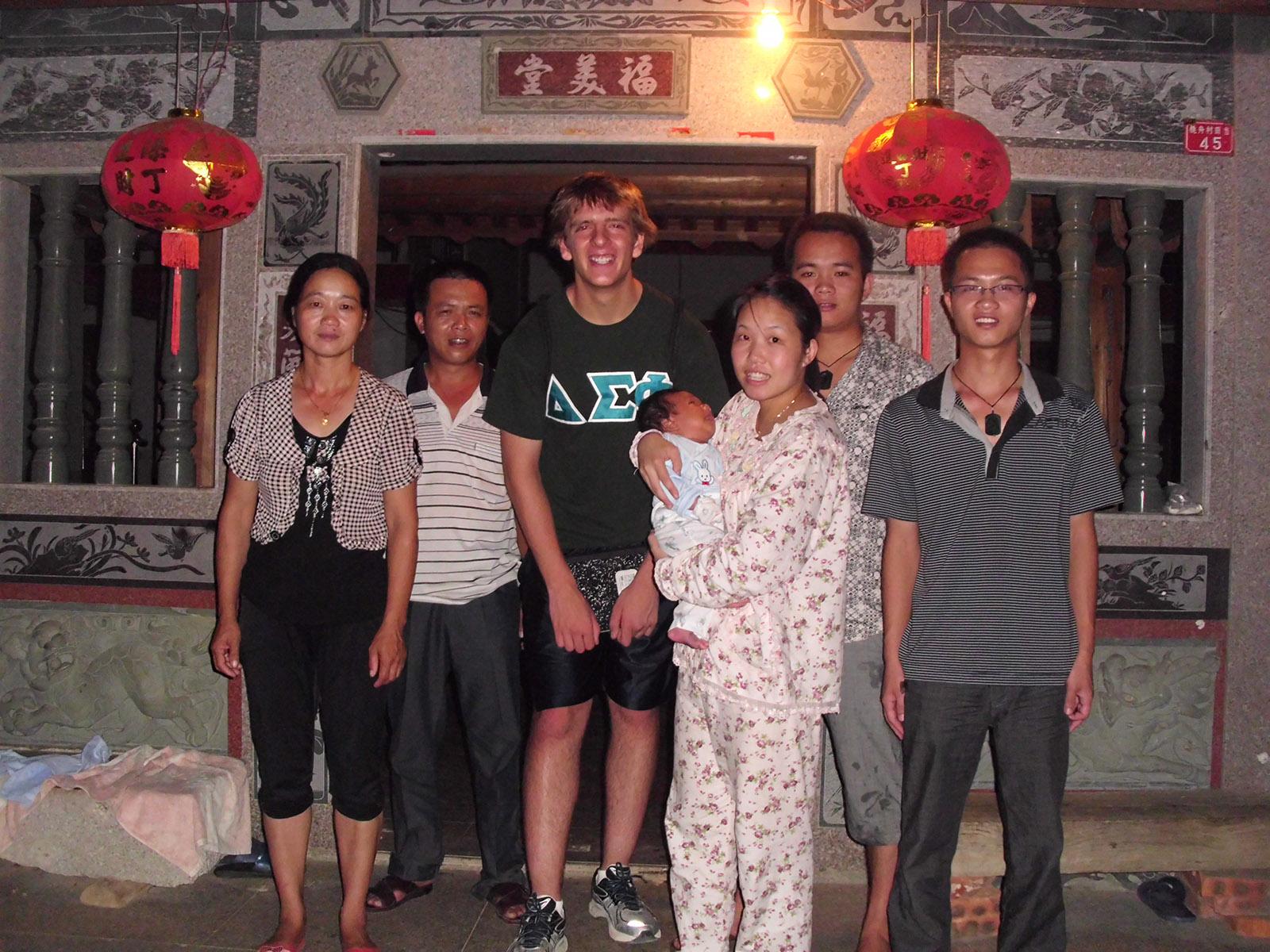 Nicholas Wolowski "Medical Choice in a Chinese Village"
Wolowski's project focused on the impact of privatization of health care on rural Chinese villagers. In this first phase, he examined how Chinese villagers in Anxi in Fujian province currently make decisions about treatment choice. This data was then compared with what they recall about their health care decisions in the period before privatization (prior to 1980), when health care was heavily subsidized by the government. A comparison of the earlier socialist medical system with the current highly privatized system is a research topic he pursued more systematically when he returned to China in 2012-13 on Dickinson's Beijing Program.The project allowed him to gain experience with interviewing villagers about their medical choices and to familiarize himself with how they talk about and define disease.
2008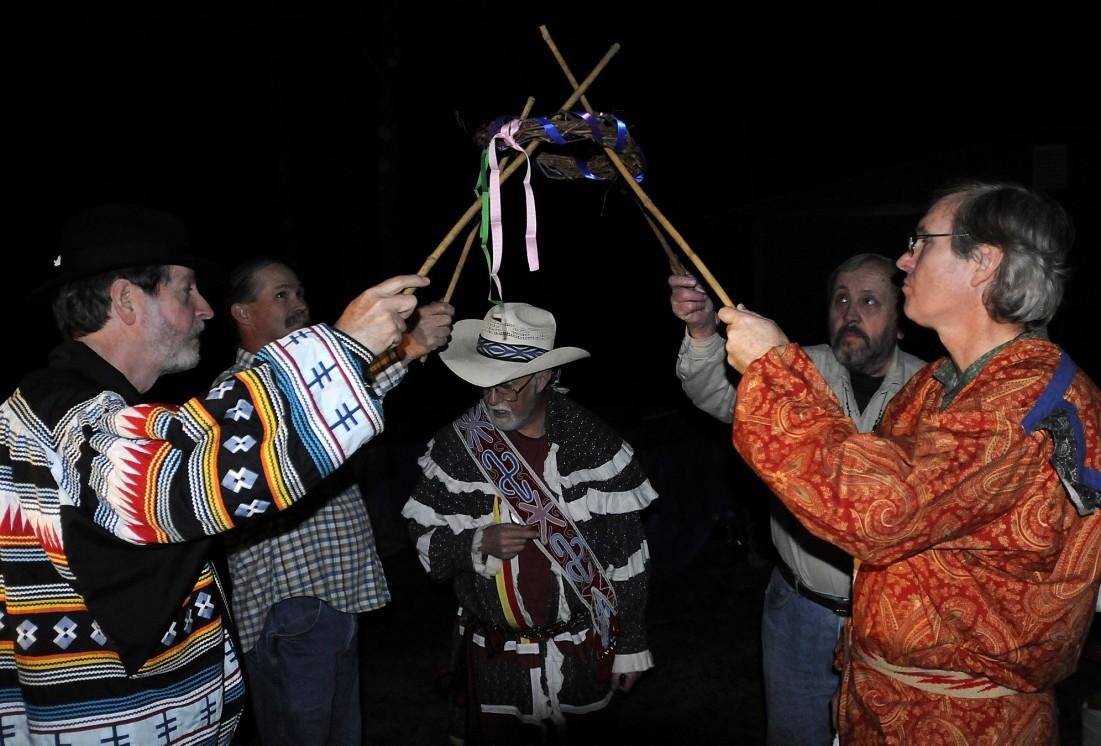 Ryan Koons "Pine Arbor Music Project"
This project compared Pine Arbor customs with those of Square Grounds from a similar tradition in Oklahoma. The study involved three excursions to conduct field research: two during the 2008-09 winter season to document and participate in the winter ceremonies and conduct interviews with community members at Pine Arbor, and a third in late spring-early summer 2009 to compare the winter ceremonies with those of the related Hilabee and Tallahassee ceremonial grounds based in Tulsa, Oklahoma. Utilizing the ethnomusicological concept of music as a product of culture, he grounded his fieldwork in the anthropological, sociological, and ethnomusicological observation-participation method, and also made use of the oral historical interview. He analyzed the fieldwork results and constructed his senior thesis in music and since has completed his PhD in Ethnomusicology at UCLA.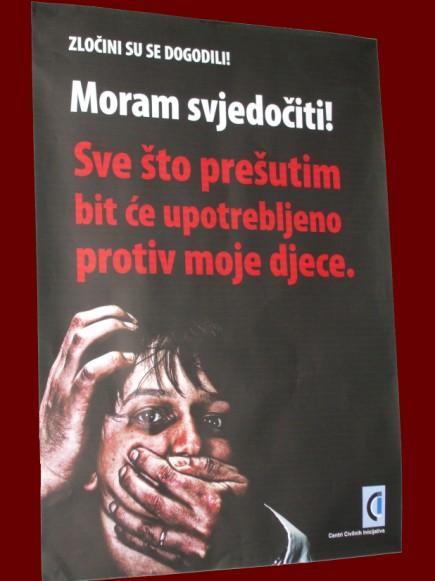 Shannon Sullivan "Exploring Cross Cultural Narratives of Violence: The Clothesline Project in Bosnia"
Sullivan took the Global Clothesline Project, started by Professor Susan Rose and Lonna Malmsheimer, to southern Bosnia and Herzegovina to study the experiences of violence and the healing processes of women there. In Bosnia, violence affected every woman during the war because rape was used as a weapon of war. The Clothesline Project itself unites women internationally and nationally with the common goal of healing themselves and teaching the community by breaking the silence.
Atandi Anyona, Tiffany Mane, Manuel Saralegui "Stories of Struggle, Protest and Liberation"
These three students presented their research at the National Oral History conference in Pittsburgh, Pennsylvania.
2007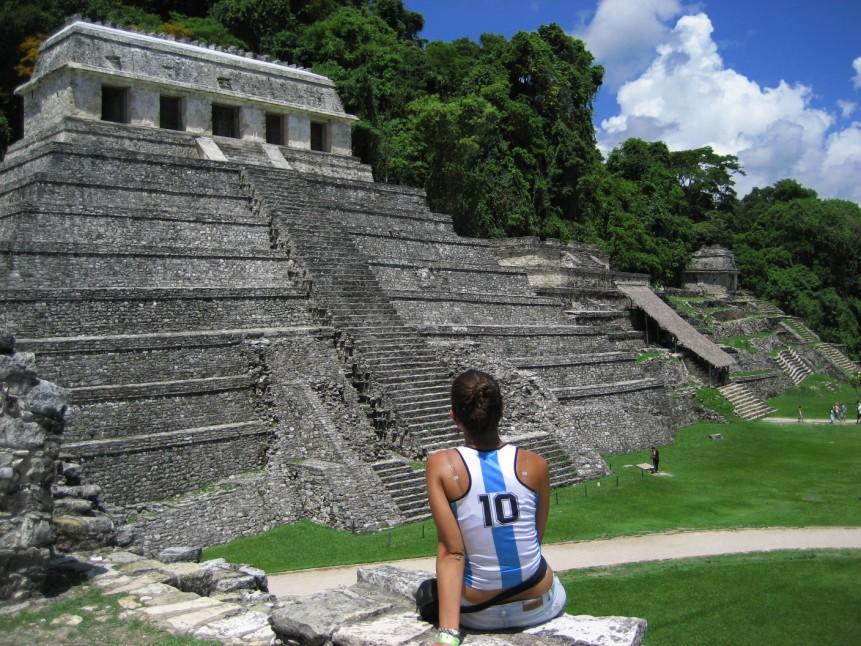 Annabella Attach "Querétaro and Hidalgo, Mexico"
The INAH is a federal government institution created in 1939 to guard the national patrimony of Mexico. Its main goal is to guarantee the research, preservation, protection, and promotion of the prehistoric, archeological, anthropological, historical, and paleontological heritage of Mexico. Attach explored the relationship that the INAH has with "the others" - local communities that live near the archaeological sites, in this particular case of the states of Querétaro and Hidalgo. The institute's main problems are the lack of participation from the Mexican society in the protection of this country's national patrimony and the resentment that exists between both parts due to issues involving landownership and local vendors. It is within the frame of understanding an archaeological site not as an isolated element, but in relation to society that Attach analyzed the relationship between the institute and Mexicans focusing on the ways in which each group has reacted to the other. She also explored the impact this relationship has on the preservation of the archaeological sites, and, ultimately on the preservation of Mexicans' identity.
Gabriela Uassouf "Women and the Bolivarian Revolution: Progress and Setbacks in the Struggle of Gender Equality"
The research was carried out in Caracas (and its outskirts) and the state of Lara (Barquisimeto, Sanare and Monte Carmelo). Through audiovisual recording of open-ended interviews and participation in the daily activities of the subjects studied, she got enough material to extensively answer the main questions: What is the situation of Venezuelan women in the Bolivarian Revolution? What is their role in this process? Has their condition improved or worsened during this revolutionary process? She also held relevant complementary interviews with remarkable figures such as Marta Harnecker, Teodoro Petkoff (who ran for president against Chávez) and Juan Carlos Monedero (Spanish sociologist currently working at the International Center Miranda); and extensive footage of both pro and anti Chávez demonstrations, including interviews to the people in the streets. She also replicated the Clothesline Project with three different groups in Venezuela.