Music Open Meeting
We encourage all students who are interested or who have music questions for the Spring 2021 semester to join the Chair of Music for a virtual open session meeting on January 25, 2021 at 7 pm to learn more about lessons / ensembles / practice space, access to instruments / chamber music and our concert season. You can also learn about how to apply for scholarships for studio lessons.
Music Open Meeting with the Chair - January 25, 2021 at 7:00 pm - Music Open Meeting Zoom Link
Registration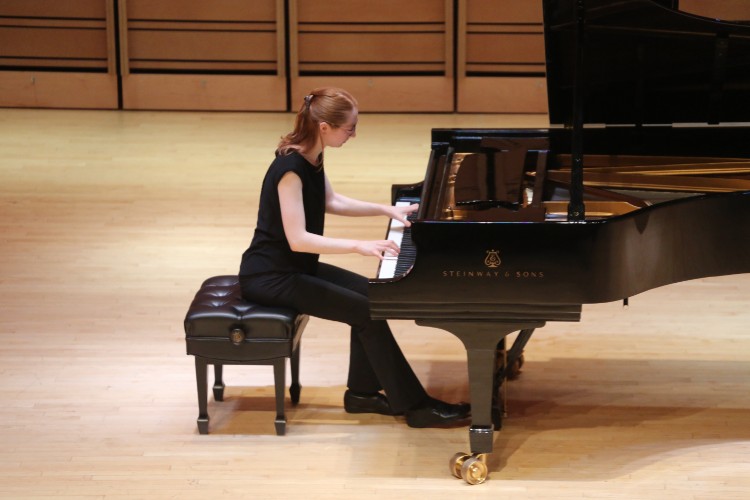 All students may register for lessons – either a 30 min lesson or an hour lesson. All lessons will be virtual this SPRING (2021).
Alumni are invited to join us for individual performance lessons and to participate in ensembles.



Lockers
All students needing instrument lockers and instruments please be in touch with Barbara Neiberg.
Follow the Latest Music Department News
Chamber Music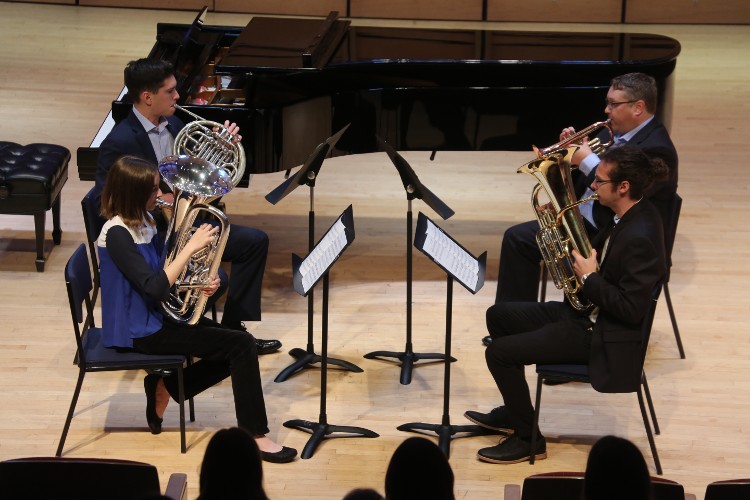 The current world health crisis has forced chamber music, among the most intimate forms of music-making, to take on a different appearance at Dickinson. The chamber music program will be multi-faceted, and students will be guided by faculty coaches towards collaborative performances with one another. Over the summer, our professional faculty created pre-recorded music to aid with listening and practice, and students will contribute their part to the texture. Your work will be assessed by a member of the Music faculty on a weekly basis and occasionally your entire group will meet virtually for coaching and camaraderie.
Jazz Ensemble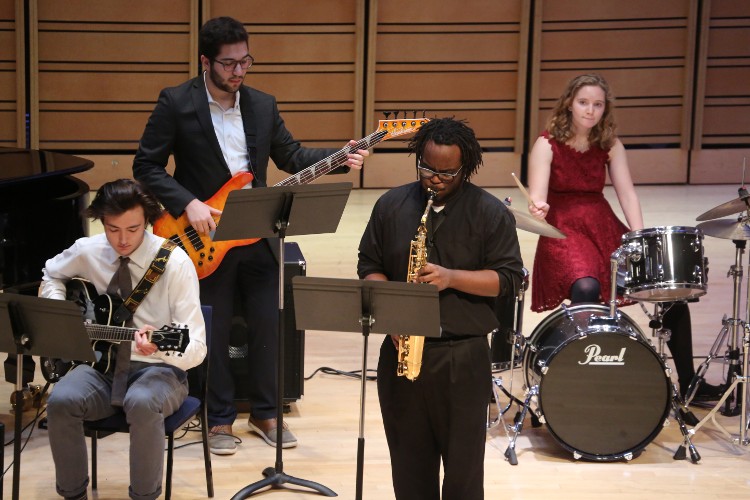 For spring 2021, the jazz band will focus on preparing a few (1-3) selected big band arrangements to present as part of a departmental wide streaming concert. Students will record their individual parts, which will be mixed into final productions. In rehearsals, we will spend time developing individual approaches to improvisation, as well as working with guest artists to develop jazz interpretation, historical, and cultural awareness. Studying and interpreting significant recordings will also be part of the framework of learning. Online meetings will generally be in smaller groups (or sections) in order to foster community, and one-on-one sessions will supplement the curriculum.
Orchestra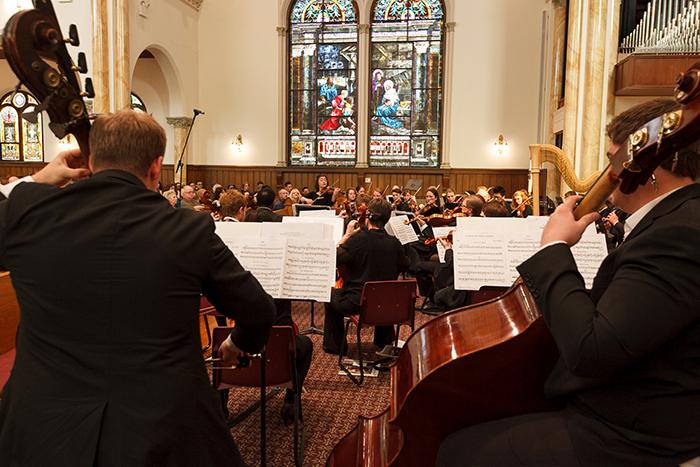 As we navigate these uncertain times, all the dedicated faculty and staff members of the Dickinson College community are tirelessly working to create the most meaningful experience for its students and community. Our spring orchestra plan will include weekly meetings through Zoom where we will engage in different experiences of musical skill development, learn new and exciting repertoire, consider theoretical and practical performance practices, and develop deep social connections.
Choir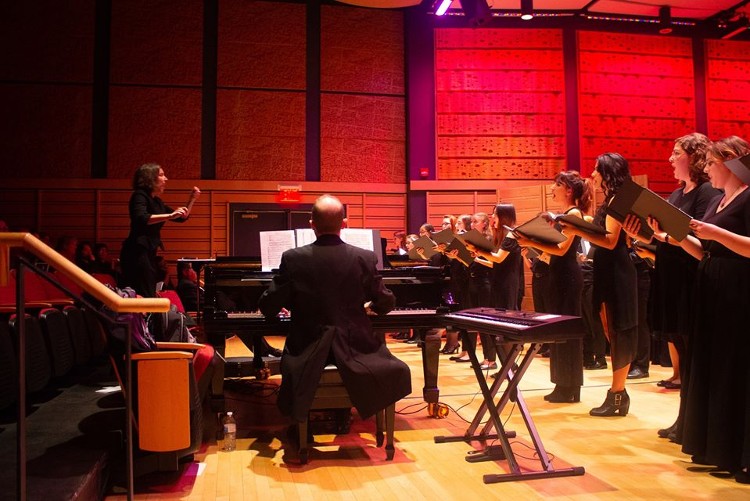 Inspired by the ringing of bells in honor of first responders and essential workers around the world, the Dickinson College Choir will prepare a program of choral works that engage the soundscape of tintinnabulation, or the sounding of bells across time and space. Among our works Ola Gjeilo's serene Sunrise Mass and Arvo Pärt's resonant Solfeggio. Rehearsals will take place on Zoom, with ample time for creating friendships and community, understanding singing as an embodied act, and learning music as beautiful as it is inspiring.
If you have any other questions about music please contact the Chair of the Department Jen Blyth – blyth@dickinson.edu