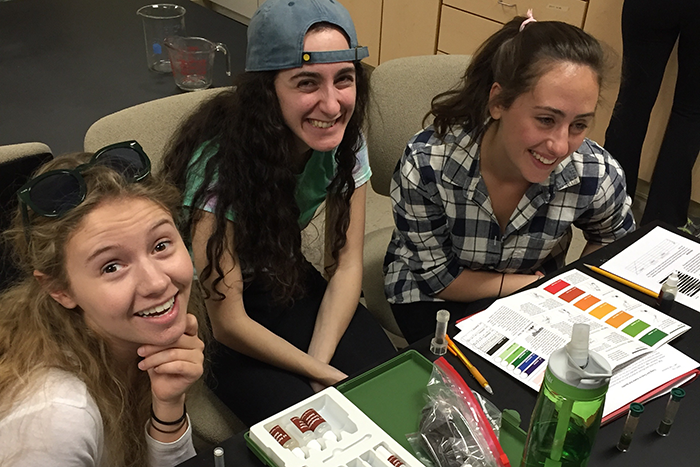 Important Notice:
The Environmental Studies department has developed a new curriculum, which was recently approved by the College. This new curriculum balances breadth, depth, and rigor and matches the expertise of the faculty members in our growing department. It also supports the automated degree audit program in the Banner system, so that students can track their progress towards graduation. The new curriculum includes new degree requirements for the B.A. in Environmental Studies and the B.S in Environmental Science. The new curriculum, with these new degree requirements, applies to students entering Dickinson beginning in the Fall 2016. The new curriculum is described on the department's webpage and in the College Bulletin.
Advising Worksheets for Current Curriculum
Current majors, enrolled before Fall 2016, will remain in the "old" curriculum and be subject to those degree requirements. The "old" curriculum is described in previous editions of the College Bulletin, which are available on the registrar's page.
Old Curriculum Chart (pre FA16)
Advising Worksheets for Old Curriculumn (pre FA16)
Students with questions about the degree requirements or the new course numbering system should meet with their major advisor.
To delcare your major, fill out this Major Declaration Form and submit it to the Registrar. You will need to obtain signatures from your old advisor, your new advisor, and the Environmental Studies & Environmental Science Department Chair, Professor Carol Loeffler.
For additional information click here.