Beijing Center

The Sino-American relationship is an exceedingly complex one, involving both competition and cooperation. Dickinson's center in China is based at Peking University, the first national university of China and commonly regarded as the foremost institution of higher learning in the country.
Recent Topics/Projects:

Courtney Weatherby awarded prestigious U.S. State Department Critical Language Scholarship.
To learn more about the Dickinson in China program and to apply, click here.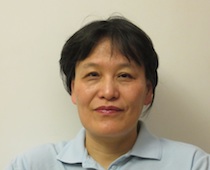 Center Leadership
Shangkai Gao
Director