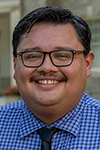 Hello from the Golden State, where as Dickinson's first regionally based counselor, I live and recruit full-time. Along with staffing our West Coast office, I work with prospective families and high school counselors in Alaska, Arizona, California, Hawaii, Nevada and New Mexico!
If you're interested in learning more about the incredible opportunities available at Dickinson, let me know (my contact information is below). I also log my travels on my Twitter and Instagram pages, so feel free to follow and interact anytime throughout the year!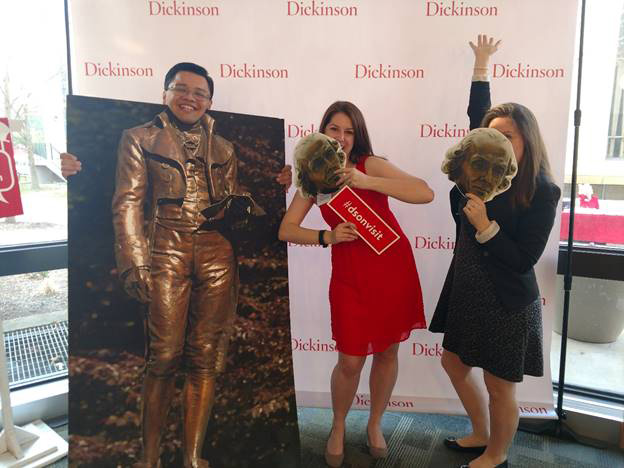 Showing our Dson pride with my two regional colleagues: Amy Hall (based in South Carolina) and Kate Guertin (based in Boston) during one of our accepted student programs.
FUN FACTS
Favorite spot on campus: Since I only get to campus about three times a year, I have a new favorite spot every time I visit. However, the place that I keep coming back to over and over is sitting on an Adirondack chair on Morgan Field. It's often the place I get to catch up with students from the West Coast.
Favorite frozen treat in Carlisle: As you will come to learn, Dickinsonians are passionate about all sorts of things, including whether they are a fans of Massey's Custard or Leo's Homemade Ice Cream. My dear friend and former colleague Ruth Lopez is partial to the Cinnamon Oreo at Leo's. I have yet to taste a flavor I don't like.
I sincerely wish you the best in your college search and hope that you will reach out if you have any questions. Dickinson's distinctive approach for a useful liberal-arts education, an engaged community that cares deeply about our environment and embraces our global world, just may be what you are looking for in a college.
Phil Moreno
Director of West Coast Recruitment
morenop@dickinson.edu
213-262-8655