January 13, 2018
Join us for the 2018 New Year Social! The New Year Social is an annual inclusive event for Dickinson employees and retirees to come together and celebrate as a community. Register now!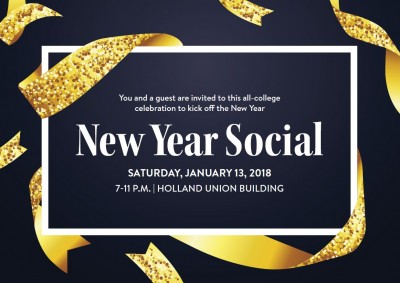 We are excited to share the ways we have re-envisioned events and gatherings for employees and retirees this holiday season. Rather than hold the President's Holiday Reception in December followed closely by the New Year Social in January, please join us for this one large and inclusive celebration. Don't miss this evening of fun, food, games, dancing and prizes!
Details for the event can be viewed online. Registration for this special event is open and available via the special rsvp link below, by email or by calling ext. 1503!
Further information