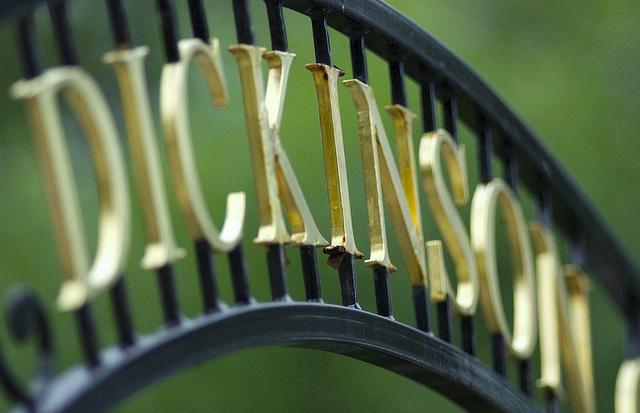 Giving appreciated securities (publicly traded or closely held), bonds, or mutual fund shares is a superb way to show support for Dickinson. Gifts of securities may be used to make outright gifts to the annual fund, to establish an endowment or to support a variety of campus initiatives. They may also be used to establish one of several life income gifts.
A gift of appreciated securities qualifies for a charitable tax deduction and avoids the long-term capital gains tax on the appreciated value of the asset. Stocks or bonds held more than one year that have increased in value qualify for a deduction equal to the full market value of the gift.
With stocks or bonds worth less than the price you paid for them, the wisest course is to sell them and give the cash proceeds. The sale will establish a loss that can offset other capital gains income.
Gifts of securities are deductible up to 30% of your adjusted gross income, with a five-year carry over of any unused deduction. Therefore, with a gift of appreciated securities you save taxes twice. First, you receive an income tax charitable contribution deduction for the full fair market value of the securities and second, you avoid capital gains tax on the securities increased value.

How to Make Your Security Gift
Gifts of stocks or bonds can be made in one of the ways below:
If your broker, banker or other agent is holding your securities in your account, ask him or her to wire the funds to the Dickinson College account.

To ensure the prompt identification and receipting of your gift, you should contact the Office of College Advancement to convey your intent at 1-800-543-3809 or by e-mail at giving@dickinson.edu. In addition, you may wish to send a formal letter to the Office of College Advancement telling of the gift and stating its intended purpose.

Dickinson 's broker is:

Ms. Debbra Yost
Bartoli Seig McKain & Metz Group
Morgan Stanley
4507 North Front Street
2nd Floor
Harrisburg, Pa. 17110
866-600-9470 (toll free) or 717-960-5348
FAX: 717-255-6651

Dickinson Account # at Morgan Stanley: 410-023679
DTC #: 0015
Tax Exempt #: 23-1365954

The date of the gift will be the day that the stock is received in Dickinson 's account. Transactions can take 3-5 days.


If you have a certificate, please contact the Office of College Advancement at 1-800-543-3809 or by e-mail at giving@dickinson.edu for instructions.