Buchanan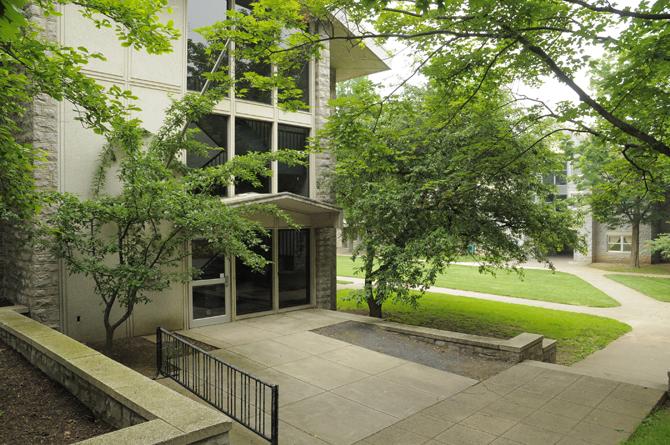 Constructed in the 1960's, Buchanan today is a mixed-class year residence halls. Buchanan contains rooms in the "S" shape and accommodates two, three, or four students. Buchanan is home to approximate 40 students and also has various lounge spaces, laundry, and kitchen facilities. This building is located on the west side of campus between the HUB and the Kline Center.
This building is named for James Buchanan, an alumni and an important participant in issues which led to the Civil War as the 15th president. Buchanan threw the full prestige of his administration behind congressional approval of the Lecompton Constitution in Kansas, which served to counter the anti-slavery Topeka Constitution.
Interiors & Furnishings
Walls: Cinderblock or drywall
Floors: Carpeted hallways; vinyl tile/sheet vinyl in bedrooms
Furniture: Each student will have a bunkable bed that can be adjusted for height, a dresser, a desk and desk chair, and a bookcase. Closets are built in and not movable. Soft seating is available in building lounges.
AC: Central
Kitchen Facilities: Common kitchen, including sink, refrigerator/freezer, & stove/oven.
Cleaning: Bathrooms cleaned daily; Showers cleaned weekly.