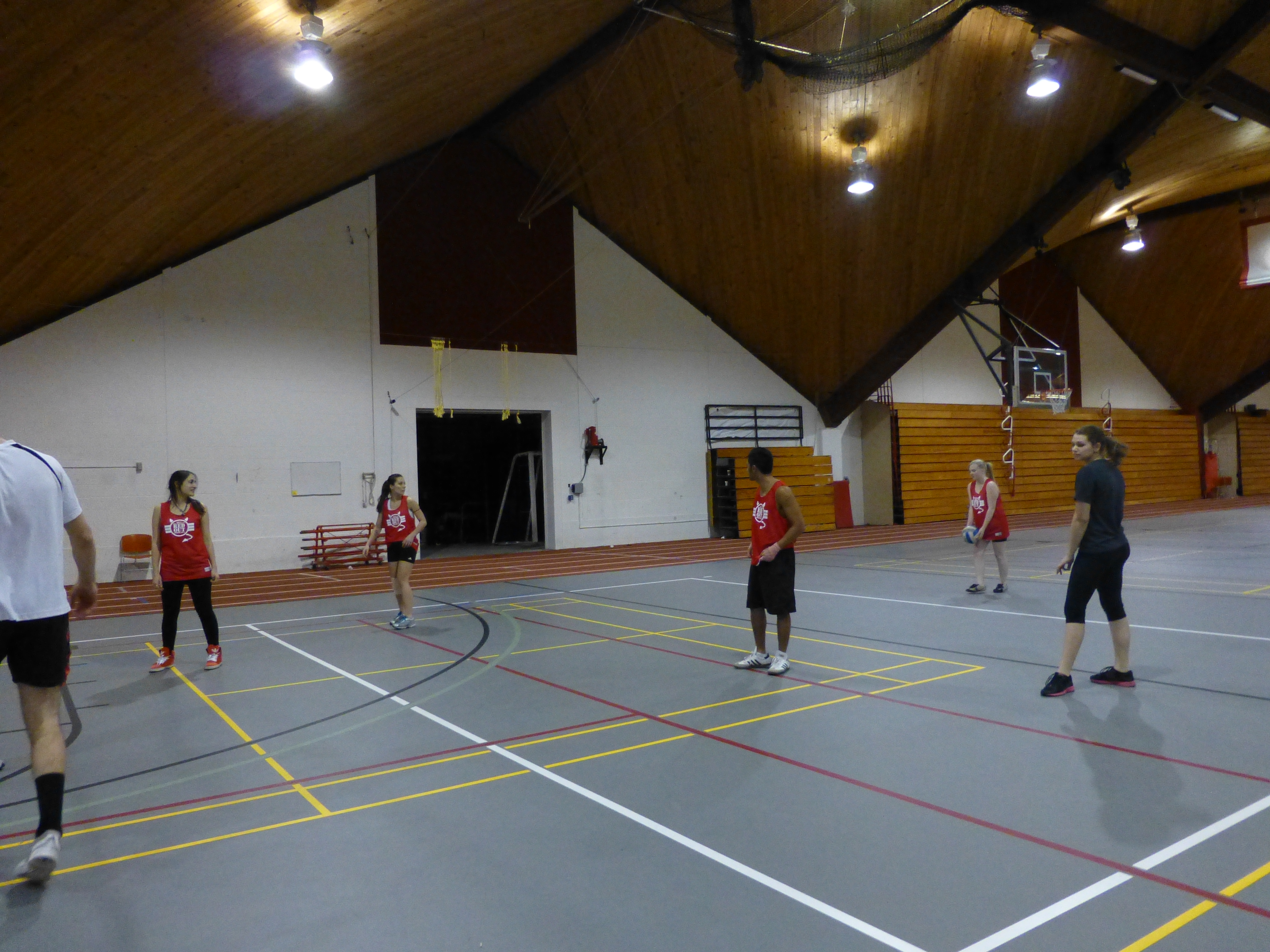 Intramural Sports at Dickinson exists to provide a level of organized recreation activity between open recreation and varsity athletics. It offers students, faculty and staff an opportunity to participate in a structured and competitive setting. Participation is available in individual, dual and team sports. Sports with full-length seasons as well as one day competitions are offered. This program is designed so everyone, no matter their experience level, can become involved, compete and have fun. Sportsmanship and proper conduct on the field are expected from all participants.
To register to participate, make an account on sportifik.com/dickinson.
For more information, visit the Recreational Sports Office in the Holland Union Building or contact us at imsports@dickinson.edu or phone at 717-245-1583.
Spring 2016 Intramural Sports

| | | |
| --- | --- | --- |
| Activity | Type of Event | Game Times |
| Volleyball | League | Sundays |
| Floor Hockey | League | Sundays |
| 5 v. 5 Women's Basketball | League | Sundays |
| 5 v. 5 Men's Basketball | League | Sundays |
| 3 v. 3 Soccer | League | Mondays and Wednesdays |