Finding the Right Fit
What makes an LGBTQ-friendly campus? The question is a very personal one. Each student needs to evaluate their prospective university or college with their own interests and sense of what makes LGBTQ campus life appealing.

Try looking through the Programs section and the Resources page to gain a better sense of the Dickinson LGBTQA community. To see the types of programs regularly offered and to view a current semester calendar, visit the Upcoming Events page.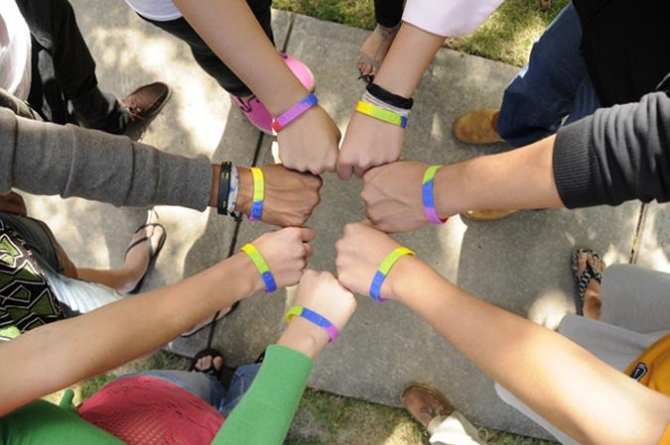 You can contact Brian Patchcoski, The Office of LGBTQ Services Director, who can answer any questions you might have about LGBTQA life on campus. He will be able to refer you to current students with whom you may share similar values, backgrounds, or concerns. Spectrum, the undergraduate LGBTQA group can also serve as a resource. Finally, if you are able to visit the campus, we encourage you to stop by the Office of LGBTQ Services. Another great way to learn about campus is through our newly created LGBTQ Mentorship Program. See below for more information.

The Office of Lesbian, Gay, Bisexual, Transgender, Queer, and Questioning (LGBTQ) Services provides a mentorship program that connects Dickinson LGBTQ prospective students, current students, alumni, faculty, administrators, and staff. The mission of the program is to provide support concerning issues with sexual orientation and/or gender identity as well as ways to navigate Dickinson and the world as an LGBTQ identified individual. Confidentiality is assured and mentees determine how much communication and contact they have with their mentor. All current and prospective students at Dickinson College are eligible. To learn more, please
click here
.