Homecoming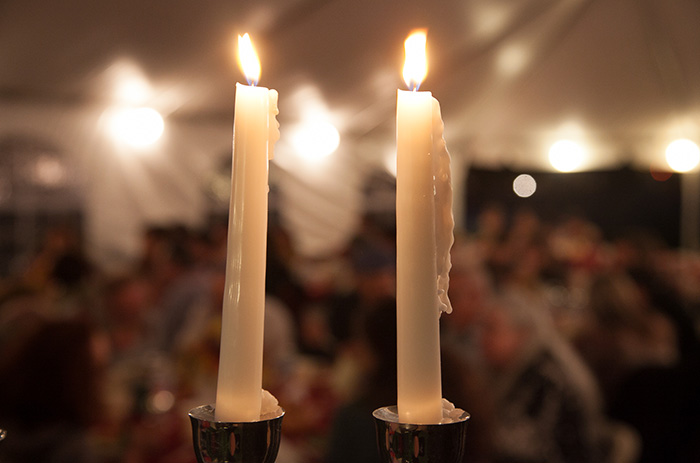 3nd Annual Stanley Ned Rosenbaum Judaic Studies Lecture
Please join us for a series of special events to mark the Third Annual Stanley Ned Rosenbaum Judaic Studies Lecture during Dickinson's Homecoming & Family Weekend.
Friday, October 28, 2016
Shabbat Services led by Rabbi Jacob Herber P'19
6 p.m. | Stern Center
Stanley Ned Rosenbaum Shabbat Catered Gourmet Dinner
7 p.m. | Stern Center
3nd Annual Stanley Ned Rosenbaum Judaic Studies Lecture
8:00 p.m.
Guest Speaker: Rabbi Henry Shreibman '74
Topic: Navigating your Jewishness: Dickinson and beyond…
Description: As the Jewish experience in America continues to unfold over the last several centuries it is becoming clear that we all are Jews by choice.
From Columbus through to Sanders - there are several clear trends and approaches to Jewish identity which have emerged. This conversation will explore the sociological and demographic realities of Jewish life in America, the individual kinds of journeys we take and the spiritual / emotional passions we pursue.
Bio for Rabbi Shreibman '74:
Shreibman has served as a faculty member since 2005 at Dominican University. He is an Assistant Professor of Religion and Philosophy, who has reintroduced the study of Biblical Hebrew and Latin. He has also served on faculty at UC Davis. He is a visiting adjunct professor at CSU Sonoma State where he helped start their Jewish Studies program in 2010.
In 2008, Shreibman was awarded the Teacher of the Year at Dominican University as an adjunct professor. He was nominated again for Teacher of the Year in 2014 as a full time professor.
He earned a Ph.D., M.Phil and M.A. from Columbia University, NY in comparative ancient religions and literatures. He is an ordained Rabbi since 1981 from the Reconstructionist Rabbinical College, Phila.
Shreibman received the Executive of the Year Award of the Jewish Community Federation of N. California in 2000 while Head of School, Brandeis Hillel Day School SF and Marin (1992-2005).
In March 2013, he was listed among "American's Most Inspiring Rabbis" by the Jewish Daily Forward.
Shreibman brought to DU broad experience in K-8 independent school administration and education. He served as the Head of School of Brandeis Hillel Day School San Francisco and Marin for 13 years. He was on the board of the California Association of Independent Schools for four years.
In 2013 Shreibman was appointed at DU the Director of Torch Leaderhip programs and Retention Services – teaching leadership and assisting students of diverse backgrounds to become campus leaders and successes during their college years and after.
He brings wisdom, humor and passion to his work. His enthusiasm for his chosen academic pursuits and student-centered approach is contagious.
Asbell Center Bagel Brunch
Sunday, October 30, 2016
9:30 - 11 a.m. | Social Hall
Join us for coffee, bagels and great conversation.